Browse:
Home
/
payday lending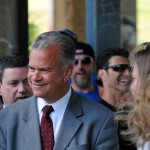 By Steve Ahlquist on June 2, 2015
That usurious lending is ideologically opposed in Catholic theology should come as no surprise to Speaker of the House Nicholas Mattiello, a life long Catholic, yet he continues to oppose reform. "The case has not been made to me to terminate an industry in our state," said Mattiello last month, "The arguments against payday lending tend to be ideological in nature."
Posted in Class Warfare, Economics, Featured, Poverty, Rhode Island, State House | Tagged Bishop Tobin, Economic Progress Institute, Nicholas Mattiello, payday lending, Rhode Island Coalition for the Homeless, Roman Catholic Diocese of Providence, william murphy | 2 Responses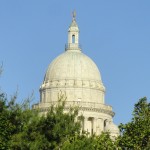 By Mark Binder on November 8, 2012
Winners in political races have it easy. They thank everyone and move forward. The Silver Medalists analyze what went wrong and fade into the shadows. Is it possible to write a post-election column as the loser and not sound self-serving, shrill or sour? I'm going to do my best. From the beginning, this race was about […]
Posted in Elections, Featured, State House | Tagged 38 Studios, Education, Education Reform, Elections, General Assembly, Gordon Fox, legislature, marriage equality, payday lending | 2 Responses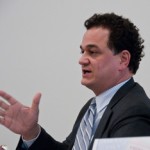 By Mark Binder on October 18, 2012
Maybe Gordon Fox was a progressive once, and certainly every so often he throws out something that seems progressive, and yes, he's kept anti-abortion legislation from coming to a vote, but really his reign is all about the money and the power.
Posted in Elections, Politics, Rhode Island, State House | Tagged 2012 elections, 38 Studios, board of regents, Campaign Finance, payday lending, payday loans, Redistricting | 6 Responses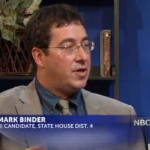 By Mark Binder on September 15, 2012
"Are you a credible candidate?" I've heard that question again and again and again. What it's code for is, "How much money have you raised?" (And "Do you own a car?") I learned during my first campaign that the press and media have a Woodward and Bernstein relationship to money. (Remember the scene from All […]
Posted in Elections, Featured, State House | Tagged 38 Studios, marriage equality, payday lending, Politics, Providence, Rhode Island, Rhode Island State House | 1 Response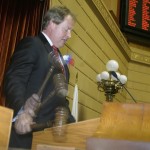 By Tom Sgouros on March 22, 2012
One of the most interesting battles going on in the state house this year is over the fate of the "payday lending" industry. Payday loans are short-term loans, typically arranged something like this: I loan you $100 now in return for $110 taken from your next paycheck in a couple of weeks. This sounds good, […]
Posted in Featured, State House | Tagged Bill Murphy, Gordon Fox, lobbying, Nicholas Mattiello, payday lending, Rhode Island State House | 4 Responses