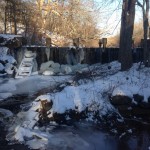 By Bob Plain on January 24, 2014
Good morning, Ocean State Futurists. This is Bob Plain, editor and publisher of the RI Future blog podcasting to you from The Hideaway on the banks of the Mattatuxet River behind the Shady Lea Mill in North Kingstown, Rhode Island. Later on in the show, we'll be checking in with we'll be checking in with Steve Brown of the ACLU on Waivergate, the latest fiasco with the NECAP graduation requirement. We'll also here from Rep. Dennis Canario, a legislator who represents Sakonnet and parts of Portsmouth, on why he is pushing a bill this session to label genetically modified foods.
Posted in Featured | Tagged ACLU, deb ruggerio, ed deform, gmo, necap, People's Pledge, podcast, quahog, rif radio, steve brown, waivergate | Leave a response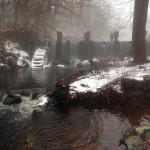 By Bob Plain on January 6, 2014
As Bruce Springsteen suggests it's Monday, the first day of the first full week of 2014 … and talk about climate change! It's already 50 degrees warmer than it was last week. A 50 degree swing! Last week pipes were freezing all over Rhode Island. Today, we might have a thunder storm.
Posted in Featured | Tagged jack reed, podcast, Rhode Island State House, RI, unemployment insurance | 1 Response
By Bob Plain on December 19, 2013
Click here until embed player refreshes. Thursday Dec 19, 2013 North Kingstown, RI – Good morning, Ocean State. That was local musician Chris Monti kicking off today's podcast. You can hear him live and in person tonight at Nick-a-Nees, so I hope you can check him out. This is Bob Plain, editor and publisher of […]
Posted in Featured | Tagged chris monti, Gina Raimondo, podcast | 1 Response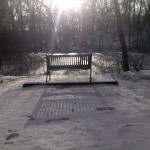 By Bob Plain on December 16, 2013
Rhode Islanders have officially survived more than half of the holiday season without having to hear from John DePetro, though GoLocal reports (mindsets?) the notoriously nasty morning shock jock will be back on WPRO tomorrow morning
Posted in Featured | Tagged depetro, exeter, NRA, podcast, progressive charlestown, Rhode Island, rif radio, Twin River | Leave a response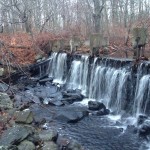 By Bob Plain on December 2, 2013
Monday Dec 2, 2013 North Kingstown, RI – Good morning, Ocean State. This is Bob Plain, editor and publisher of the RI Future blog podcasting to you from The Hideaway on the banks of the Mattatuxet River behind the Shady Lea Mill in North Kingstown, Rhode Island. It's Monday, December 2nd … the first work […]
Posted in Featured | Tagged minimum wage, podcast, politifact, rif radio, SNAP | Leave a response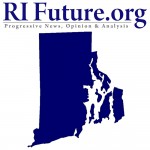 By Reza Rites on January 16, 2012
by Reza Rites / Venus Sings Click here to listen to a podcast of Brian Hull talking to me, Reza Clifton, (Reza Rites / Venus Sings) on Sonic Watermelons, a show I produce weekly on Brown Student and Community Radio (www.bsrlive.com). (PROVIDENCE, RI) RIFuture.org, which was once RI's number 1 political blog, has relaunched and re-entered […]
Posted in Arts & Culture, Music, Rhode Island | Tagged David Cicilline, isis storm, music, podcast, Providence, Rhode Island, Sonic Watermelons, venus sings | Leave a response