Browse:
Home
/
prison op-ed project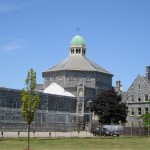 By Akeem King on May 24, 2017
If you want to measure the morality of a nation, just pay attention to how its treats its poor and its prisoners. Here in America, we incarcerate our citizens at a rate higher than any developed nation in the world. Attitudes about criminal behavior differ widely in other countries. A good example is Japan. In […]
Posted in Featured, Justice, Prison Reform | Tagged prison op-ed project | Leave a response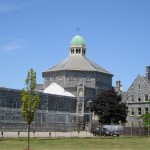 By Richard DuPonte on December 11, 2016
Today a great cheer reverberates from a battlefield in North Dakota. This hard-earned reprieve came on December 4, when the US Army Corps of Engineers, who had previously approved the permits to parent company "Energy Transfer Partners," blocked those permits to construct the 1,172-mile Dakota Access Pipeline.
Posted in Climate, Corporate Greed, Energy, Environmental Racism, Featured, Infrastructure, Prison op/ed project | Tagged Dakota Access Pipeline, DAPL, donald trump, prison op-ed project | Leave a response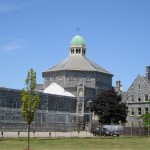 By Sen. Sheldon Whitehouse on February 12, 2016
This fall, I visited a class of smart and engaged Rhode Island students. They seemed a lot like other students I've visited over the years: They asked good questions. They shared their experiences openly. They thought critically about what others said. They were respectful.
Posted in Featured, Prison op/ed project | Tagged mass incarceration, prison op-ed project, prison reform, Sheldon Whitehouse | Leave a response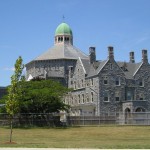 By Christopher Marsich on July 31, 2015
Imagine a herd of sheep on the range, with each animal going off in a different direction and doing their own thing. It would be a rancher's worst nightmare, and would surely make the business of ranching far more difficult. Prisoners are not sheep, but the prison guards that watch over us wouldn't mind if […]
Posted in Featured, Prison op/ed project | Tagged ACI, prison op-ed project, recidivism | 7 Responses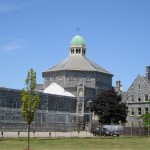 By Mustapha Bojang on July 21, 2015
Zero-tolerance policies were introduced into public schools in the 1990s, due to the rising rates of juvenile violence, according to the article, "The criminalization of school discipline in the USA", by Paul Hirschfield. This zero-tolerance policy, he writes, also led to the importation of the criminal justice system into schools as a means of crime […]
Posted in Featured, Prison op/ed project | Tagged prison op-ed project | 5 Responses