Browse:
Home
/
Providence River
By Steve Ahlquist on September 11, 2017
"Shell's facility sits on the banks of the Providence River, poised to spew toxic chemicals into our waters and our neighborhoods with no adequate safeguards in place," said CLF president Bradley Campbell.
Posted in Climate, Corporate Greed, Energy, Environmental Racism, Featured, Inequality, Infrastructure, National News, News, Providence, Rhode Island, Texas | Tagged Arkema, Bradley Campbell, Brown University, CLF, Conservation Law Foundation, Hurricane Harvey, Hurricane Irma, Josh Block, Narragansett Bay, Narragansett Boat Club, Providence Harbor, Providence River, Providence Terminal East Side Tank Farm, Shell, Shell's Providence Terminal, Timmons Roberts, Valero Energy | 1 Response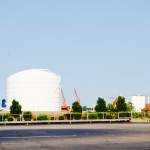 By Steve Ahlquist on August 15, 2017
"We've never staked out a position that we are against natural gas. We don't have a position that we are against natural gas," said Jonathan Stone, Executive Director of Save the Bay.
Posted in Climate, Energy, Environmental Racism, Featured | Tagged Allens Avenue, Boston Harbor, burrillville, CLF, Climate Action Rhode Island, Connecticut Pipeline, Conservation Law Foundation, crmc, Environmental Justice League of Rhode Island, Everett Massachusetts, ExxonMobile, FANG Collective, fields point, Fossil Free Rhode Island, Hess Terminal, Jonathan Stone, Manchester Street Power Station, Narragansett Bay, national grid, Nature Conservancy, Port of Providence, Providence River, Rhode Island Audubon Society, Rhode Island Coastal Resources Management Council, Rhode Island Sierra Club, Save The Bay, ScottsMiracle-Gro, Shell Oil, Sisters of Mercy Ecology, Washington Park | 2 Responses
By Josh Block on June 28, 2017
"With just one severe storm – one major flood – the Providence River and surrounding communities could be inundated with toxic substances, yet Shell has done nothing to safeguard us from this fate. It's time they be held accountable for this grave inaction."
Posted in Climate, Corporate Greed, Energy, Environmental Racism, Featured, Infrastructure, News, Providence, Rhode Island | Tagged Bradley Campbell, Clean Water Act, CLF, Conservation Law Foundation, CWA, Hurricane Katrina, Port of Providence, Providence Harbor, Providence River, Providence Terminal, RCRA, Resource Conservation and Recovery Act, Shell | Leave a response