Browse:
Home
/
Race & Racism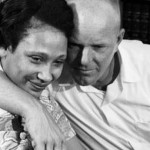 By Steven Brown on February 1, 2013
As the struggle for marriage equality in Rhode Island continues, and as the state Coalition Against Racial Profiling prepares for the reintroduction next week of its anti-racial profiling bill, the story of Mildred and Richard Loving is more timely than ever. You can come watch the movie with the Rhode Island chapter of the ACLU [...]
Posted in Civil Rights / Liberties, Featured, Race & Racism | Tagged loving stoy, Marriage Equality, Race & Racism, riaclu | 1 Response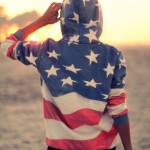 By Samuel G. Howard on March 27, 2012
So, when the Trayvon Martin slaying entered the national consciousness, it became clear to most that a single person acting alone had killed a harmless youth and not faced any penalties for it. The youth's crime? Being black, mainly; although his killer, George Zimmerman, claims he looked drunk. Obviously, this set-off a whole host of [...]
Posted in Civil Rights / Liberties | Tagged ASBO, Geraldo Rivera, hoodie, Race & Racism, Trayvon Martin | 4 Responses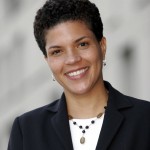 By Bob Plain on February 28, 2012
Author and civil rights attorney Michelle Alexander will be giving a lecture at Brown University tonight at 6 p.m. in the Martinos Auditorium on her new book. The book, "The New Jim Crow: Mass Incarceration in the Age of Color Blindness," is about the disproportionately high number of young black people who turn to crime [...]
Posted in Civil Rights / Liberties, Events | Tagged michelle alexander, new jim crow, Race & Racism | 1 Response
By Marco McWilliams on October 18, 2011
Human agency as the right to live, to be free, to self-determine your existence characterized the initial struggle for enslaved Africans in the American empire. The long prelude to becoming "American" played out on a bloody stage. And though less overtly bloody, this insidious political drama continues unabated.
Posted in News | Tagged Latino, Politics, Race & Racism, Rhode Island, Slavery | Leave a response