By Jessica Wainfor on February 23, 2017
We need some organizing for a peace rally. A counter to their rally, which they have every right to hold. We also have a right to say that we do not support or agree with our president's new policies and the turn backwards this country has taken in the past 30 odd days.
Posted in Activism, Featured, Immigration, Inequality, State House | Tagged depetro, Gina Raimondo, Immigration, jorge elorza, refugees, Rhode Island State House, Trump | Leave a response
By Steve Ahlquist on February 15, 2017
Immigration is complicated. Trump's executive orders made it more complicated. Here's what legal experts think, and where they don't know what to think.
Posted in Civil Rights, Criminal Justice, Featured, Immigration, International News, Prison Reform, Race & Racism, Religion, Video | Tagged 9th District, Andrew Horwitz, Chinese Exclusion Act, Deborah Gonzalez, Department of Homeland Security, donald trump, Guantanamo Bay, Immigration Law Clinic, Immigration Nationality Act, INA, islam, Jared Goldstein, lawful permanent residents, LPR, Neil Gorsuch, Peter Margulies, refugees, Roger Williams University School of Law, Supreme Court, visa holders | Leave a response
By Bob Plain on February 5, 2017
A single judge in Seattle can prevent even the President of the United States from violating the Constitution. That's what happened this weekend when federal District Court Judge James Robart put a stay on the so-called "travel ban" executive order on Friday. The decision won Robart and the judiciary praise from Rhode Island senators Jack […]
Posted in Congress, Featured, Immigration | Tagged #MuslimBan, Congress, Immigration, reed, refugees, travel ban, Trump, whitehouse | 4 Responses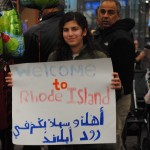 By Bob Plain on January 30, 2017
A family fleeing war-torn Somalia was expected to arrive in Rhode Island today. A young man from Syria was supposed to come last week, but a one week change in travel plans has made all the difference. Dorcas International, the organization that resettles refugees in Rhode Island, had apartments rented and ready to go for […]
Posted in Featured, Immigration | Tagged #MuslimBan, Dorcas, Dorcas International Institute of Rhode Island, executive order, Immigration, refugees, Trump | 2 Responses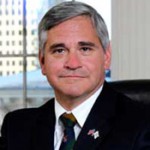 By Bob Plain on January 29, 2017
Attorney General Peter Kilmartin is one of 17 from across the country to already officially rebuke President Donald Trump for his executive order concerning immigrants and refugees from Middle Eastern countries. "Religious liberty has always been, and always will be, a bedrock principle of our country and no president can change that truth," says a […]
Posted in Featured, Immigration | Tagged #MuslimBan, EO, Immigration, Kilmartin, refugees, Trump | 1 Response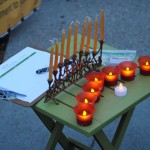 By Steve Ahlquist on December 14, 2015
Nine people held signs, made in the form of a menorah, declaring their opposition to Islamophobia and racism, and in support of refugees and #BlackLivesMatter. As the sun set the menorah was lit and people read their signs out loud.
Posted in Activism, Civil Rights, Events, Immigration, International News, National News, News, People, Photos, Providence, Race & Racism, Religion, Rhode Island, Video | Tagged BlackLivesMatter, Islamophobia, Jewish Voice for Peace Rhode Island, refugees | 7 Responses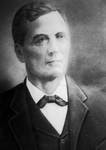 By transportprovidence on November 22, 2015
In a recent press conference opposing the acceptance of Syrian refugees fleeing ISIS terror, the Rhode Island GOP drew a contrast between the past acceptance of Irish refugees of the Potato Famine and the current, ongoing refugee crisis in Syria. Arguing that Syrians fleeing ISIS were different, Rep. Mike Chippendale said, "'the United States of America is […]
Posted in Immigration, International News, National News | Tagged Immigration, refugees | 2 Responses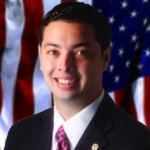 By Bob Plain on September 28, 2015
Central Falls Mayor James Diossa co-signed a letter with 18 mayors from around the United States telling President Obama their cities are willing to take in Syrian refugees. "We will welcome the Syrian families to make homes and new lives in our cities," reads the letter, a copy of which was sent to RI Future […]
Posted in Featured, Immigration, International News | Tagged Central Falls, Diossa, Immigration, james diossa, Obama, refugees, syrian refugee | 8 Responses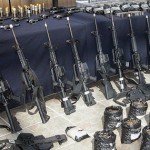 By Rebecca McGoldrick on August 7, 2014
It is impossible to understand the child refugee crisis at our southern border without understanding how the US–led war on drugs has destabilized, militarized, and corrupted Latin America. For decades, the United States has provided weapons, combat training, and billions of dollars to governments, paramilitary troops, and even cartels themselves under the guise of protecting […]
Posted in Featured, Marijuana | Tagged Drug War, marijuana, refugees | Leave a response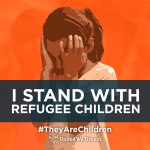 By Steve Ahlquist on July 29, 2014
If the most important thing in the world is the Economy and all else is secondary in consideration, then human life is only valuable in as much as it contributes to the efficient maintenance of the Economy. In such a world the makers of things and the investors of Capital are of primary importance, while […]
Posted in Class Warfare, Economics, Featured, Immigration, Race & Racism | Tagged Economy, justin katz, katz, refugees, riile, terry gorman | 1 Response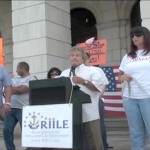 By Steve Ahlquist on July 21, 2014
RIILE (Rhode Islanders For Immigration Law Enforcement) is a nativist hate group. The inspiration for RIILE and a big help in organizing the group was FAIR, (Federation for American Immigration Reform) according to a June 29, 2008 ProJo piece by Karen Lee Ziner. Sandra Gunn, FAIR's Eastern field rep, "came to Pawtucket… at the invitation […]
Posted in Featured, Immigration, Race & Racism | Tagged hate group, Immigration, refugees, riile, terry gorman | 5 Responses
By Steve Ahlquist on July 17, 2014
I wandered tonight by accident into a lecture at the Rochambeau Library in Providence that offered a unique vision on life here in Rhode Island. While a poll conducted in April indicated that Rhode Islanders are the "least proud" of their state and pundits have written endlessly about why that should be the case, highlighting […]
Posted in Civil Rights, Featured, People, Rhode Island | Tagged human rights, refugees, Rhody Pride | 4 Responses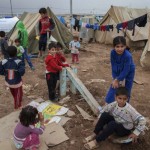 By Bob Plain on September 5, 2013
It's nice that President Obama has asked for congressional approval to bomb Syria, but it's at least worth noting that even with congressional approval a unilateral strike would still be considered a war crime by the United Nations. "Aggression without UN authorization would be a war crime, a very serious one, is quite clear, despite […]
Posted in Featured | Tagged refugees, syria, united nations | Leave a response