Browse:
Home
/
Republican Party
By Steve Ahlquist on March 26, 2017
Incoherent, racist and stupid: John DePetro's MAGA Rally, a racist, nativist love letter to President Trump, was a spectacular failure.
Posted in Central Falls, Civil Rights, Class Warfare, Featured, Immigration, National News, Newport, Providence, Race & Racism, Rhode Island, State House, Video | Tagged Big Blue Bug, Brandon Bell, Capitol Police, climate change, Dan Bidondi, Daniel Ciora, donald trump, Gina Raimondo, ice, InfoWars, Jacob Silva, Jerry Zarella, john depetro, jorge elorza, Joseph Trillo, Lee Ann Sennick, MAGA Rally, Make America Great Again, Mario Hilario, mini-Trump, olneyville, Providence City Hall, Providence Police, Republican Party, Resist Hate RI, Rhode Island State House, RI State Police, riile, sanctuary, Sean Spicer, Shoshana Feistein, terry gorman, WaterFire | 2 Responses
By Steve Ahlquist on February 26, 2017
"This is their long standing opposition to Medicare [and] Medicaid" said Whitehouse, "We thought we had those zombies buried, but they're coming back out of the earth again and they walk the planet, and we need to put them back in the ground where they belong."
Posted in Activism, Civil Rights, Class Warfare, Congress, Disability Services, Elections, Events, Featured, Health Care, Inequality, National News, Photos, Politics, Rhode Island, Video | Tagged aca, Affordable Care Act, Bernie Sanders, Brown Students for the Affordable Care Act, Chuck Schumer, Clinica Esperanza, David Cicilline, donald trump, Economic Progress Institute, healthsource ri, jack reed, James Langevin, Jonathan Staloff, Lamar Alexander, Medicaid, Medicare, Medicare for All, Neil Gorsuch, obamacare, Patrick Quinn, Protect Our Healthcare Coalition RI, public option, Rachel Flum, Republican Party, Rhode Island College, seiu 1199, Sheldon Whitehouse, single payer | Leave a response
By Steve Ahlquist on February 20, 2017
Wild statements from the Providence Catholic Diocese, RI Right to Life and Republican leaders in the RI General Assembly have forced three state reps to issue a statement calling out the misinformation.
Posted in Civil Rights, Featured, Health Care, News, Reproductive Rights, State House, Women | Tagged barth bracy, Bernard Healey, david bennett, Edie Ajello, Evan Stanley, House Health Education and Welfare Committee, Joseph McNamara, Kermit Gosnell, Planned Parenthood, Republican Party, Rhode Island Catholic, RI General Assembl, RI Right to Life, Roe. v. Wade, Roman Catholic Diocese of Providence | 3 Responses
By Steve Ahlquist on January 29, 2017
One thing became very clear, very quickly: People wanted Whitehouse to actively push back against Trump, and they do not expect compromise or any more "Yes" votes on Trump's cabinet picks.
Posted in Congress, Events, Featured, Gun Control, Health Care, National News, News, Video | Tagged ACLU, Barbara Mikulski, Bernie Sanders, Central Intelligence Agaency, cia, David Cicilline, Democratic Party, Department of Health and Human Services, DHHS, donald trump, Environmental Protection Agency, EPA, hillary clinton, jack reed, James Langevin, James Mattis, Mike Pompeo, Ray Trinque, Republican Party, rex tillerson, Scott Pruitt, Steve Bannon, Supreme Court, Tom Price, Warwick Public Library | 3 Responses
By Steve Ahlquist on January 14, 2017
The Secular Coalition for America (SCA) believes that Rhode Island Senator Sheldon Whitehouse deserves kudos for his questioning of  Jeff Sessions, President-elect Donald Trump's nominee for Attorney General. Whitehouse asked Sessions if a non-religious, secular person has as good a claim to the truth as a religious person, and defended the separation of church and […]
Posted in Civil Rights, Criminal Justice, Featured, History, National News, Race & Racism, Religion, Rhode Island, Video | Tagged Aegean Stables, Attorney General, Department of Justice, donald trump, Eric Holder, Faith and Freedom Coalition, Federalist Society, Heritage Foundation, Jeff Sessions, Loretta Lynch, NASA, Republican Party, Right Wing Watch, Roger Williams, Samuel Alito, Sarah Levin, SCA, Secular Coalition for America, Sheldon Whitehouse, Sonia Sotomayor, Supreme Court, Thomas Jefferson | 4 Responses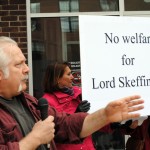 By Steve Ahlquist on April 28, 2015
"Providence is not a minor league city," said Asher Schofield, "We are what we dream ourselves to be. What we want to be. And we want to be major league. These are antiquated notions, the idea of public financing of private enterprise. This [deal] is not the grand notion that we need to have as a city moving forward… These minor league aspirations are beneath us."
Posted in Activism, Class Warfare, Corporate Greed, Economics, Events, Featured, National News, News, Photos, Politics, Poverty, Providence, Rhode Island, Sports, State House, Taxes, Video | Tagged capital good fund, DARE, direct action for rights and equality, Fred Ordonez, Gina Raimondo, green party, greg gerritt, James Skeffington, Larry Girouard, lauren niedel, Medicaid, Occupy Providence, Pat Ford, PawSox, Progressive Democrats of Rhode Island, Randall Rose, Republican Party, Rhode Island Sierra Club, RI Taxpayers, ri tea party, Roland Gauvin, Steven Frias | 6 Responses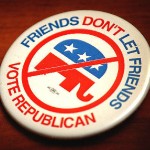 By Samuel G. Howard on June 20, 2012
So, according to RINPR's Ian Donnis, RI Republican Party chairman Mark Zaccaria only plans to run 40-50 candidates for the 113-member General Assembly (about half of the number who ran in 2010 during the Tea Party Revolt). Mr. Zaccaria says that the goal is to force floor fights over every major piece of legislation, and […]
Posted in Elections, Featured | Tagged Candidates, Elections, Ian Donnis, Mark Zaccaria, Republican Party, RI GOP, Tea Party | Leave a response