Browse:
Home
/
Rhode Island Pride
By Steve Ahlquist on June 12, 2017
Providence kicked off Pride on Sunday with a rally at the Rhode Island State House followed by a march to Providence City Hall for a Pride Flag raising event featuring Mayor Jorge Elorza and Governor Gina Raimondo. Across the country Pride events are being challenged to be more inclusive and diverse. In Boston yesterday the […]
Posted in Activism, Boston MA, Civil Rights, Featured, Health Care, Inequality, LGBTQ, National News, Photos, Providence, Rhode Island, State House, Video, Women, Youth | Tagged After Orlando, Ashley Delgado, Beth Alianiello, Christian Fairlove, Dave Rabinow, George Evans Marley, Gina Raimondo, Jeff Hodge, Joe Wilson Jr, jorge elorza, Kate Monteiro, Kelly Henry, Lynne Collinson, Melody Lucas, Milly Massey, Naomi Chomsky, Nika Lomazzo, Orlando FL, pride, Pride Flag, Providence City Hall, Pulse, Rhode Island Pride, Rhode Island State House, Tim Rondeau, Wilbury Theater Group | Leave a response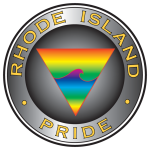 By Steve Ahlquist on June 12, 2016
Our hearts are with our Florida brothers and sisters, their families and all those affected by this senseless act. We lament the agonizing loss of life, and we are renewed in our commitment to create a safer world.
Posted in Featured, Gun Control, LGBTQ, National News | Tagged Rhode Island Pride, RI LGBTQ Center | 1 Response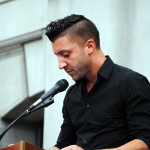 By Anthony Maselli on December 30, 2015
A few months ago, Governor Gina Raimondo hosted a meeting for members of the "LGBTQ community" at which no People of Color were present, because no People of Color were invited.
Posted in Activism, Arts & Culture, Civil Rights, Class Warfare, Featured, LGBTQ, Opinion, Race & Racism, Rhode Island | Tagged Gina Raimondo, Jenn Steinfeld, lgbtq, Rhode Island Pride, Rodney Davis | Leave a response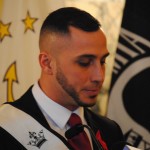 By Richie DeFilippo on December 3, 2015
…certainly more can be done to educate gay and bisexual men about PrEP. A few examples are targeted PrEP media campaigns, community forums at venues where gay and bisexual men congregate, and on online hookup sites, such as Grindr and Scruff. What is most important to highlight, in my opinion, is once PrEP was described to the men in these studies, interest in the use of PrEP was very high.
Posted in Featured, Health Care, LGBTQ, Rhode Island | Tagged PrEP, Rhode Island Pride, Richie DeFilippo | Leave a response