Browse:
Home
/
ri progressive democrats
By Steve Ahlquist on June 5, 2017
Shawna Rihani declared that "we want an independent commission not under the authority of the President, that is properly resourced and pursued free of partisan interests. We want Congress to require Trump to release his taxes and clarify his business interests."
Posted in Activism, Civil Rights, Featured, National News, News, Photos, Politics, Video | Tagged Aaron Redunberg, Andy Accioli, Capri Catanzaro, David Cicilline, donald trump, gayle goldin, Indivisible, Indivisible RI, Jordan Hevenor, Mark J Ryan, Nicholas Mattiello, Rhode Island General Assembly, Rhode Island Right to Life, RI Chapter WMW, ri progressive democrats, Russia, Sam Bell, Shanna Wells, Shawna Rihani, Single Payers RI, Steven Belaus, The Woman Project | 3 Responses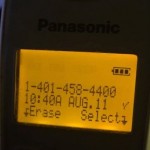 By Steve Ahlquist on August 19, 2016
"Good afternoon," says a male voice, "I'm a representative of Senator Walaska. We're looking for some support this election if you go out and vote in the primary we would greatly appreciate it. Thank you."
Posted in Elections, Featured, News, Politics, Rhode Island, State House, Video | Tagged Attorney General, board of elections, Brandon Bell, Child Support Services, common cause, Daniel Calkin, Jeanine Calkin, john marion, Joseph McNamara, ri progressive democrats, Sam Bell, Secretary of State, william walaska | 3 Responses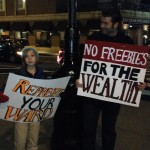 By Steve Ahlquist on February 1, 2016
Because of the unexpected death of former Mayor Vincent Cianci, the City Council Finance meeting was rescheduled to this Tuesday night at 6pm, one hour before Governor Raimondo's State of the State address.
Posted in Class Warfare, Corporate Greed, Events, Featured, News, Providence, Taxes | Tagged Carmen Castillo, John J. Igliozzi, ri progressive democrats, RIPDA, Sabina Matos, STEP, Stop Tax Evasion in Providence, Tax Stabilization Agreement, TSAs | 1 Response
By Steve Ahlquist on December 2, 2014
"I say it's dangerous being a youth these days. because not only do you have to worry about gangs, not only do you have to worry about drug dealers and all that but you also have to worry about police officers who should be protecting you from those elements treating you like you're one of them."
Posted in Activism, Civil Rights, Class Warfare, Climate, Corporate Greed, Criminal Justice, Events, Featured, National News, Race & Racism, Rhode Island, Video, Women | Tagged Camilo Viveiros, DARE, fossil free ri, George Wiley Cener, Joe Buchanan, lauren niedel, Malcus Mills, Mary Kay Harris, NAACP, Occupy Providence, Peter Nightingale, ri progressive democrats, Rosa Parks, Sheila Wilhelm | 9 Responses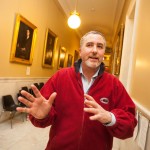 By Bob Plain on May 1, 2013
Just like it did in Congress, it looks like the NRA will beat back stricter gun laws at the Rhode Island State House as well, reports Sam Bell of the Rhode Island Progressive Democrats. "Rhode Islanders favor an assault weapons ban by a margin of 64% to 27%, but we aren't hearing from them," Rep. […]
Posted in Events, Featured, Gun Control | Tagged gun control, Institute for the Study & Practice of Nonviolence, NRA, Rhode Island State House, ri progressive democrats | 2 Responses