Browse:
Home
/
RI Working Families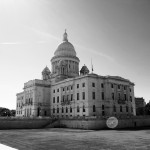 By Steve Ahlquist on July 21, 2017
The delay in passing a budget has "real and mounting human costs"…
Posted in Activism, Civil Rights, Economics, Featured, Justice, Minimum Wage, National News, Religion, Rhode Island, State House | Tagged American Baptist Churches of Rhode Island, Center for Prisoner Health and Human Rights, DARE, direct action for rights and equality, Dominick Ruggerio, Economic Progress Institute, fuerza laboral, Georgia Hollister-Isman, Gloria Dei Lutheran Church, Mental Health Association of RI, Ministers Alliance of Rhode Island, Nicholas Mattiello, Planned Parenthood of Southern New England, Progreso Latino, Rachel Flum, Religious Coalition for a Violence-Free Rhode Island, Rhode Island Chapter, Rhode Island Coalition Against Domestic Violence, Rhode Island General Assembly, Rhode Island Public Radio, Rhode Island State House, RI Community Action Association, RI Council of Churches, RI Jobs with Justice, RI NOW, RI Racial Justice Coalition, RI Regional Adult Learning, RI Working Families, RIRAL, sierra club, Step Up Center International, UNAP, United Nurses and Allied Professionals | Leave a response
By Steve Ahlquist on March 23, 2017
"I made $13 per hour in 1992 making jewelry, which is more than I earn today. When the jewelry factories shut down, I became a CNA. I love taking care of the elderly but the pay is not enough," said home care professional Karen Baldwin.
Posted in California, Class Warfare, Corporate Greed, Featured, Inequality, Labor, Massachusetts, Minimum Wage, New York, Photos, Poverty, Rhode Island, State House, Video, Women | Tagged ARC of Blackstone Valley, Bannister House Nursing Home, Brookings Institute, Burger King, Charles Jones, Economic Progress Institute, EPI, Erica Hammond, Fight for $15 and a Union, Gina Raimondo, Jeanine Calkin, Jerry Tolbert, Jerry's Beauty Salon, jobs with justice, jorge elorza, Karen Baldwin, Marcia Ranglin-Vassell, Nicholas Mattiello, RI Working Families, SEIU 1199 New England, Shirley Lomba, Top of the Bay, wendys | 1 Response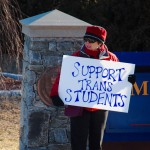 By Steve Ahlquist on February 27, 2017
"Transgender students are protected by the Constitution and Title IX's prohibition on discrimination on the basis of sex, including when using restrooms and other school facilities. The federal laws that are used to protect transgender students have not changed, and school districts across the country must still comply with them."
Posted in Civil Rights, Cumberland, East Greenwich, Education, Featured, Inequality, LGBTQ, National News, Providence, South Kingstown, Youth | Tagged ACLU of Rhode Island, AIDS Project RI, Chris Lauth, donald trump, Family Service of RI, GLBTQ Legal Advocates & Defenders, Planned Parenthood of Southern New England, Racial Justice Coalition, RI Commission for Human Rights, RI Commission on Prejudice and Bias, RI Department of Education, RI Pride, RI Working Families, SAGE-RI, Sojourner House, TGI Network, Thundermist Health Center, transgender students, Youth Pride Inc | 1 Response