Browse:
Home
/
Roger Williams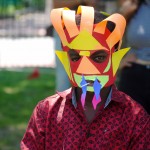 By Steve Ahlquist on June 26, 2016
Rhode Island's founder, Roger Williams, was a refugee from Massachusetts seeking freedom and safety in our state. Bah said that welcoming refugees is a Rhode island tradition that must be protected.
Posted in Arts & Culture, Civil Rights / Liberties, Events, Featured, Holidays, Immigration, International News, News, People, Photos, Providence, Rhode Island, Women, Youth | Tagged David Cicilline, Dorcas International Institute of Rhode Island, James Langevin, Nellie Gorbea, Omar Bah, Refugee Dream Center, Roger Williams, World Refugee Day | 1 Response
By Steve Ahlquist on February 18, 2016
Connecticut Governor Dannel Malloy is a bit of an enigma. A progressive on issues like taxation, LGBTQ rights, gun control, marijuana reform and labor, he nevertheless has disappointed his secular constituents over his refusal to issue a Day of Reason or Darwin Day proclamation despite repeated requests.
Posted in Activism, Civil Rights / Liberties, Connecticut, Featured, History, Holidays, National News, News, Politics, Religion | Tagged Chris Murphy, Dannel Malloy, Darwin Day, Elizabeth Esty, FOIA, Freedom of Information Act, Jason Heap, Jim Himes, National Day of Prayer, National Day of Reason, Richard Blumenthal, Roger Williams, The Bloudy Tenet of Persecution, United Coalition of Reason | 1 Response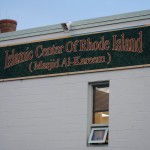 By Steve Ahlquist on December 15, 2015
"The backlash of these atrocious attacks have been felt deeply in the Muslim community nationwide. Inflammatory rhetoric as demonstrated by some politicians to isolate and marginalize American Muslims is reckless and undermines the safety and security of our great nation," Ansari continued, before adding, on a positive note that, "the American Muslim community in Rhode Island has unprecedented support from public officials, law enforcement, faith community and fellow citizens and we deeply appreciate this support."
Posted in Civil Rights / Liberties, Elections, Featured, National News, News, People, Photos, Race & Racism, Religion, Republicans, Rhode Island, Video | Tagged Andrew Mook, Donald Anderson, donald trump, Farid Ansari, Islamic Center of Rhode Island, James Hazelwood, jim vincent, NAACP, Nicholas Knisely, Project Respect, Rhode Island Council for Muslim Advancement, Rhode Island for Community and Justice, RICMA, Roger Williams, Sarah Mack, Thomas Wiles, Toby Ayers, Wendy Ibraham | Leave a response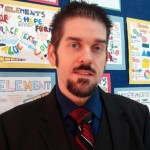 By Steve Ahlquist on July 23, 2015
The suit Dr. Jason Heap filed states that Heap's "qualifications and experience far exceed the standards articulated by the Navy for accepting applicants [for military chaplaincies]… The Navy denied his application because of his Humanist beliefs." According to the lawsuit, the Navy "does not consider Humanism to be a religion."
Posted in Civil Rights / Liberties, Defense, Featured, International News, National News, News, Providence, Religion, Rhode Island | Tagged Department of Defense, Humanists of Rhode Island, Jason Heap, pope francis, Rhode Island Coalition of Reason, RICoR, Roger Williams, The Bloudy Tenet of Persecution, Touro Synagogue, US Navy | 5 Responses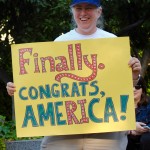 By Steve Ahlquist on June 27, 2015
"Can you imagine if we could go in time and bring Roger Williams here today?" asked Rodney Davis to laughs, "but when you boil it down and get to its purest sense, Freedom, Liberty and Justice was the reason why he came here…"
Posted in Activism, Civil Rights / Liberties, Events, Featured, History, LGBT, National News, News, People, Photos, Providence, Religion, Rhode Island | Tagged C. Kelly Smith, Edie Ajello, elizabeth roberts, frank ferri, Jenn Steinfeld, jorge elorza, Kate Monteiro, M Charles Bakst, Marriage Equality, Marti Rosenberg, Rodney Davis, Roger Williams, SCOTUS, seth magaziner, tony caparco | 1 Response
By Mark Binder on August 20, 2013
The Narragansett Indians called it "Clths Slaaag," which Rhode Island's founder Roger Williams translated as "The Old One."
Posted in Arts & Culture, Featured, Prose | Tagged Benefit Street, Brown University, City of Providence, Crime, Cthullu, H.P. Lovecraft, Missing Persons, Providence Police, RISD, Roger Williams, The Old One | 1 Response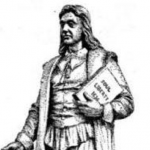 By Bob Plain on February 5, 2013
Roger Williams, the godfather of church/state separation and the founder of Rhode Island, arrives in the New World on this day in 1631. Sometimes called the world's first abolitionist, the Ocean State inventor is world famous for pretty much inventing the concept of secular government. He was just 29 when he arrived in Boston and […]
Posted in History | Tagged hank aaron, History, Roger Williams, Rupert Murdoch | 3 Responses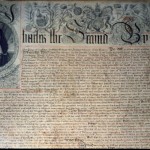 By Bob Plain on January 30, 2013
A "lively experiment" indeed. Rhode Island's colonial charter, which celebrates its 350 anniversary this June, "holds a unique place in the evolution of human rights in the modern world," says Rhode Island College emeritus professor Dr. Stanley Lemons. "When King Charles II approved the Charter in July 1663," Lemons writes, "it marked the first time […]
Posted in Events, Featured | Tagged charter, History, religious freedom, Rhode Island, Roger Williams | 3 Responses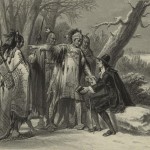 By Samuel G. Howard on January 29, 2013
The political opinions collected at GoLocalProv have always been a bit of a mystery to me. A lot of it doesn't seem to reflect the city that I know, which is a pretty nice cosmopolitan city with a number of issues. Don Roach, a Brown University grad, fine. Travis Rowley always seems to inhabit a […]
Posted in Featured, Media, Politics | Tagged abuse of history, GoLocal Prov, politicization, Roger Williams | 2 Responses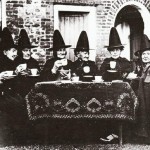 By Russ Conway on January 29, 2013
There's an oft repeated falsehood told in Rhode Island that is repeated enough that those parroting it no longer feel the need to justify the logic of it. This factoid goes something like this, people are leaving the Rhode Island, which proves something is dreadfully wrong (and certainly the fault of Democrats, progressives, unions, fisher […]
Posted in Featured, Media, Politics | Tagged go local, Roger Williams | 15 Responses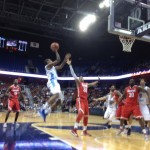 By Bob Plain on November 19, 2012
We're now the number one state in New England for food insecurity, reports the ProJo this morning. 15 percent of households in the state can't afford the food it needs. This is a crisis of epic proportions that goes largely unaddressed because the influential class doesn't tend to know many people that are affected by […]
Posted in RI Progress Report | Tagged food insecurity, golocal, pension, projo, ripr, Roger Williams, Scott MacKay, thanksgiving, URI | 1 Response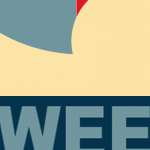 By Bob Plain on October 25, 2012
There's no deficit of copy dedicated to how Twitter is changing politics, such as this New York Times story from Sunday about how the micro-blogging social network platform has spawned "a revolution of sorts" in Saudi Arabia. Twitter helped me to point out to WPRO morning host Andrew Gobeil that he neglected to mention the […]
Posted in Politics, Technology | Tagged David Cicilline, Roger Williams, saudi arabia, twitter, wpro | Leave a response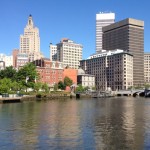 By Bob Plain on October 9, 2012
First Mike Riley was telling lies about Congressman Jim Langevin in TV commercials. Now, we're pretty certain he's telling lies about RI Future to other reporters. Or, it's just another example of why  Mike "McCarthyism" Riley is totally unfit to represent Rhode Island in Congress (we'll offer more evidence of as much a little later […]
Posted in RI Progress Report | Tagged Brendan Doherty, CD2, che guevara, john lennon, kkk, mike riley, politifact, projo, Roger Williams, smithfield, true the vote, wpri | 20 Responses
By Brian Hull on January 7, 2012
The Madison, WI-based Freedom From Religion Foundation has put up a 14 by 48 foot billboard on Interstate 295 at Route 2 in Warwick.  This is the first billboard by the organization in Rhode Island, but the 695th in 61 cities since 2007. Annie Laurie Gaylor, Foundation co-president, said it's fitting that the campaign has expanded […]
Posted in Arts & Culture, Featured, Religion | Tagged Annie Laurie Gaylor, Bishop Tobin, Freedom From Religion Foundation, James Madison, Keep Religion out of Politics, Marriage Equality, Pro-Choice, Roger Williams, Separation of Church and State, Thomas Jefferson | Leave a response