Browse:
Home
/
Separation of Church and State
Separation of Church and State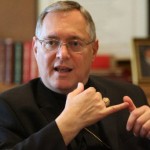 By Steve Ahlquist on October 22, 2014
"I wonder if an atheist mayor would be in a position to respect the sincere convictions of believers (of all faiths) and to encourage and support the many contributions the faith community makes in our city and state."
Posted in Civil Rights, Featured, News, Providence, Religion, Rhode Island | Tagged atheism, Bishop Tobin, catholic church, jorge elorza, Separation of Church and State | 1 Response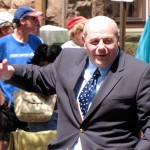 By Steve Ahlquist on September 16, 2014
What matters is character, and an assessment of the previous actions of the candidates as pertains to how they may perform in the future. By this measure, Cianci is the clear loser. Twice convicted of serious crimes performed while in office, Cianci has twice demonstrated his inability to lead this city. His candidacy for a third go at the job is an insult to the voters of Providence, and his robocall demonstrates the depths of his dishonesty.
Posted in Elections, Politics, Providence, Religion, Rhode Island | Tagged atheism, buddy cianci, jorge elorza, mayor, Providence, Separation of Church and State | 12 Responses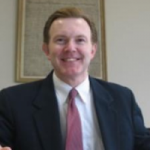 By Bob Plain on April 27, 2012
While reasonable people can disagree about whether a religious symbol belongs on a war memorial on public property, most would agree that politicians should not call their constituents knuckleheads. Woonsocket Mayor Leo Fontaine seems to be the outlier here though. Earlier this week he levied that insult at Freedom From Religion Foundation, an atheist group […]
Posted in Featured, Religion, Rhode Island | Tagged Freedom From Religion Foundation, Separation of Church and State, woonsocket cross | 15 Responses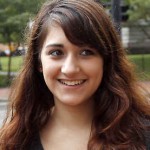 By Steve Ahlquist on January 13, 2012
Upfront let me say that I am proud to be an uncle to the amazing Jessica Ahlquist, the student who two days ago won her case against the City of Cranston over an unconstitutional "prayer banner" on display at her school. It was not only a victory for Jessica, but a victory for everyone in […]
Posted in Civil Rights, Education, Religion, Rhode Island, Youth | Tagged atheism, Bullying, Civil Rights / Liberties, Jessica Ahlquist, Rhode Island, Separation of Church and State | 38 Responses
By Brian Hull on January 7, 2012
The Madison, WI-based Freedom From Religion Foundation has put up a 14 by 48 foot billboard on Interstate 295 at Route 2 in Warwick.  This is the first billboard by the organization in Rhode Island, but the 695th in 61 cities since 2007. Annie Laurie Gaylor, Foundation co-president, said it's fitting that the campaign has expanded […]
Posted in Arts & Culture, Featured, Religion | Tagged Bishop Tobin, Freedom From Religion Foundation, James Madison, marriage equality, Pro-Choice, Roger Williams, Separation of Church and State, Thomas Jefferson | Leave a response