Browse:
Home
/
sierra club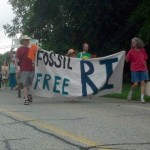 By Fossil Free Rhode Island on January 13, 2016
"We're calling on Governor Raimondo to wake up and recognize that building more gas-fired power plants threatens the future of our state and of humanity as a whole."
Posted in Activism, cities and towns, Civil Rights / Liberties, Class Warfare, Climate Change, corporate greed, Energy, Environment, Featured, Labor, News, Rhode Island | Tagged Burrillville Land Trust, Clear River Energy Center, CLF, Conservation Law Foundation, DEM, EFSB, Energy Facility Siting Board, Environmental Protection Agency, EPA, fossil free rhode island, Gina Raimondo, Invenergy, janet coit, Lisa Petrie, Mary Pendergast, Narragansett Bay, Occupy Providence, Pat Fontes, Resilient Rhode Island Act, Rhode Island Building and Construction Trades Council, Rhode Island Department of Environmental Management, Roderick Brembly, sierra club | 3 Responses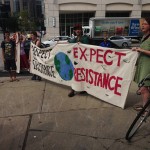 By Elisha Aldrich on August 5, 2015
The plant, called the Clear River Energy Center, would utilize fracking to generate energy with natural gas. Fracking is a process that involves drilling into the earth, and then shooting a high-pressure water mixture at the rock to release the natural gas inside… the process uses huge amounts of water that must be transported to the site. Second, many worry that dangerous chemicals used in the process may contaminate groundwater around the site. There are also concerns that fracking causes small earthquakes.
Posted in Activism, Climate Change, Economy, Environment, Featured, News, Politics, Rhode Island, State House | Tagged Burriville, clean energy, Clear River Energy Center, Environment, fang, fossil free rhode island, fracking, Gina Raimondo, Invenergy, Renewable Energy, Rhode Island Sierra Club, Robert Malin, sierra club, Stephen Dahl | 14 Responses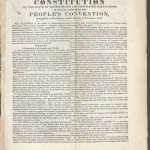 By Barry Schiller on October 21, 2014
Some progressive groups and labor unions are actively opposing holding a constitutional convention. Indeed, I just got a letter for the head of the RI Federation of Teachers to that effect. It seems there was no rank and file input into that decision. Similarly as a member I had no input into the ACLU decision […]
Posted in Campaign 2014, Constitutional Convention, Featured | Tagged concon, RI, sierra club | 1 Response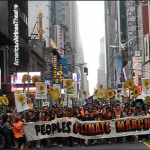 By John McDaid on September 22, 2014
Four solid miles of people — 400,000, according to organizers — marched through the heart of New York City to show that climate change is no longer an abstract threat, and to demand action from national and international leaders. They carried signs and banners, made music, rode bicycles, pushed kids in strollers, and made noise […]
Posted in Climate Change, Featured | Tagged climate change, nyc, People's Climate March, sheldon, sierra club | Leave a response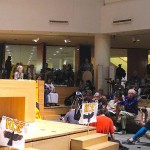 By John McDaid on September 21, 2014
With a display of the full-throated, unabashedly leftist critique usually absent from American policy discussions, the NYC Climate Convergence conference kicked off last night at St. Peter's Church in Midtown Manhattan with a diverse lineup of speakers who all sought to reframe climate change as a social justice issue. Through the two hours of talks […]
Posted in Climate Change, Featured | Tagged cliamte change, climate march, nyc, People's Climate March, sierra club | 6 Responses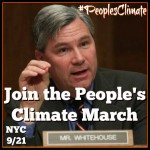 By Abel Collins on September 8, 2014
It was a beautiful day yesterday (unless you're a die-hard Pats fan), not the kind of day you want to spend inside. Nevertheless, I found myself in a darkened classroom at Brown University in order to watch "Disruption," a documentary that dropped online yesterday and which is designed to drive people into the streets to […]
Posted in Climate Change, Featured | Tagged climate change, climate march, disruption, Sheldon Whitehouse, sierra club | 4 Responses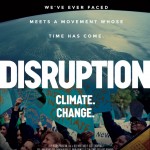 By Peter Nightingale on September 6, 2014
Join us for a screening of 'Disruption', a fast-paced, cinematic journey through the wild world of climate change: the science, the politics, the solutions, and the stories that define the crisis at this critical point in the history of Earth. The movie is close to an hour long, and afterward, we'll have a discussion about […]
Posted in Climate Change, Featured | Tagged climate change, disruption, sierra club | Leave a response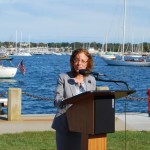 By Bob Plain on September 3, 2014
The environment has a friend in Senate President Teresa Paiva Weed, who again earned the endorsement of the local Sierra Club chapter this campaign season. The state's highest ranking senator who represents Newport and Jamestown has won the Sierra Club's support going back to at least 2006. "I sought out the Sierra Club's endorsement because […]
Posted in Campaign 2014, Featured | Tagged Jamestown, Newport, paiva weed, RI Senate, sierra club | 2 Responses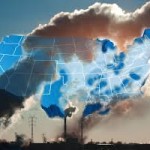 By Bob Plain on December 9, 2013
Rhode Island, and seven other nearby states, have formerly asked the EPA to require nine Midwestern and Southern states to do a better job mitigating the air pollution caused by fossil fuel industries because it affects air quality here in he northeast. "Our goal is to eliminate Ozone Alert Days in Rhode Island," said Governor […]
Posted in Environment, Featured | Tagged air pollution, chafee, Rhode Island, sierra club | Leave a response
By Abel Collins on March 17, 2013
"By failing to prepare, you are preparing to fail"~ Ben Franklin Fourth Economy Consulting, a firm out of Pennsylvania hired as part of the federally funded "Sustainable RI" grant, recently submitted its preliminary report of the strengths and weaknesses of Rhode Island's economy. The first recommendation in the report's initial guidance section is to "Create […]
Posted in Environment, Featured | Tagged climate change, sierra club | 1 Response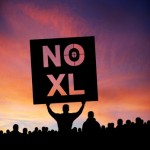 By Abel Collins on February 8, 2013
The environmental movement – and the planet it wants to protect – will come to a fork in the road on Feb. 17. Tens of thousands of people will descend on DC to demand that President Obama kill the Keystone Pipeline once and for all. And he might do it. On the other hand, he […]
Posted in Environment, Featured | Tagged keystone pipeline, Obama, sierra club | 7 Responses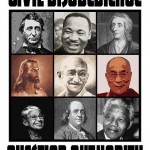 By Abel Collins on January 24, 2013
For those of you trapped in caves, the weather has been getting unruly of late. 2012 was the latest in a long string of very hot years, the hottest on record in fact. It brought with it extreme drought, raging wildfires and Superstorm Sandy. The accumulated damage is still being tabulated but it will be […]
Posted in Environment, Featured | Tagged civil disobedience, climate change, sierra club | 1 Response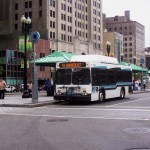 By Abel Collins on March 28, 2012
Over the last 31 years, the Rhode Island Public Transit Authority (RIPTA) has come to the public 28 times to tell us of the need to either cut service or raise fares, sometimes both. Last summer RIPTA proposed a 10% service reduction in the face of a 4.6 million dollar deficit. While RIPTA has been […]
Posted in Environment, Featured, Rhode Island, State Budget, State House | Tagged RIPTA, sierra club | Leave a response