Browse:
Home
/
Sisters of Mercy Ecology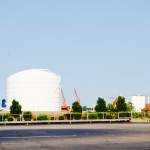 By Steve Ahlquist on August 15, 2017
"We've never staked out a position that we are against natural gas. We don't have a position that we are against natural gas," said Jonathan Stone, Executive Director of Save the Bay.
Posted in Climate, Energy, Environmental Racism, Featured | Tagged Allens Avenue, Boston Harbor, burrillville, CLF, Climate Action Rhode Island, Connecticut Pipeline, Conservation Law Foundation, crmc, Environmental Justice League of Rhode Island, Everett Massachusetts, ExxonMobile, FANG Collective, fields point, Fossil Free Rhode Island, Hess Terminal, Jonathan Stone, Manchester Street Power Station, Narragansett Bay, national grid, Nature Conservancy, Port of Providence, Providence River, Rhode Island Audubon Society, Rhode Island Coastal Resources Management Council, Rhode Island Sierra Club, Save The Bay, ScottsMiracle-Gro, Shell Oil, Sisters of Mercy Ecology, Washington Park | 2 Responses
By Fossil Free Rhode Island on July 13, 2017
Fossil Free RI and nine other groups sent Governor Gina Raimondo a letter outlining steps that she must champion to provide meaningful leadership at this year's Summer Meeting of the National Governors Association currently taking place in Providence.
Posted in Activism, Energy, Featured, Rhode Island | Tagged American Friends Service Committee – South East New England, Burrillville Land Trust, Climate Action RI, Fossil Free Rhode Island, fossil free ri, Gina Raimondo, National Governors Association, Nature's Trust Rhode Island, Our Revolution-RI, Rhode island Association of Conservation Commissions, Rhode Island Interfaith Power and Light, Sisters of Mercy Ecology, Unitarian Universalist Congregation of South County--Green Task Force, United Against Clear River Energy Center | 1 Response