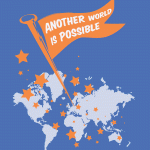 By Andrew Stewart on January 31, 2016
First of twelve articles that will endeavor to describe what a socialist world might look like.
Posted in Activism, Civil Rights, Class Warfare, Economics, Featured | Tagged Socialism | 10 Responses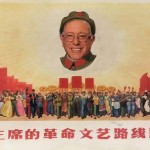 By Andrew Stewart on August 21, 2015
I want to talk to you about a socialist from Vermont. Born in New York, he was active in the anti-Vietnam and civil rights movements in the 1960's before moving to the town of Burlington, where he spent the next several decades creating a new set of socio-political ideas that combined the basic outlines of old European […]
Posted in Politics | Tagged Bernie Sanders, Democrats, potus, Socialism | 15 Responses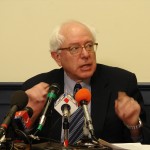 By Steve Ahlquist on May 22, 2015
Sanders is no radical, his brand of democratic socialism is in the northern European "strong social safety net" tradition, but that doesn't mean Sanders isn't the real deal. Eli, a Vermont native, knows Sanders to be a fierce independent and principled politician, a true rarity.
Posted in Class Warfare, Corporate Greed, Elections, Featured, National News, Politics | Tagged Bernie Sanders, hillary clinton, Socialism | 3 Responses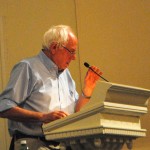 By Steve Ahlquist on May 11, 2015
Lauren Niedel, of the RIPDA, summed up the reasons for her support when she said that Sanders "represents the people. He does not represent the 1 percent. He does not represent the corporations." Indeed, Niedel presented the group with Sanders' 12 point economic policy plan, which seemed to resonate well with those in attendance.
Posted in Elections, Featured, National News, Politics | Tagged 2016 Presidential race, Bernie Sanders, lauren niedel, RIPDA, Socialism | 2 Responses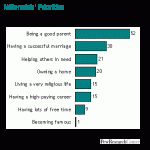 By Samuel G. Howard on April 27, 2012
The Great Recession, spiraling debt crises, suicidal austerity, roads falling apart, the war on women, Wall Street bailouts, anti-immigrant sentiment, greater political power to religious zealots, global warming, etc., etc. I look at these and think; I can't wait for the future. That's because I'm a Millennial, and in case you don't know, despite having […]
Posted in Featured, Youth | Tagged Capitalism, Millennials, Occupy, Socialism | 2 Responses