Browse:
Home
/
south kingstown
By Bob Plain on October 24, 2017
Rebuking the Trump Administration's increase in immigration enforcement, the South Kingstown Town Council passed last night what it calls the Immigrant Protection Ordinance. The new law, approved on a 3 to 2 vote, prevents local police officers from enforcing federal immigration rules, unless so ordered by a federal judge. "My family," Council Vice President Abel Collins […]
Posted in Featured, Immigration, South Kingstown | Tagged Abel Collins, ACLU, Immigrant Protection Ordinance, Immigration, south kingstown | Leave a response
By Bob Plain on April 19, 2017
It's known as lunch shaming. Students are subjected to special, sometimes embarrassing, treatment because their parents didn't pay the school lunch bill.
Posted in Bristol, East Greenwich, Education, Featured, Portsmouth, South Kingstown | Tagged Bristol, east greenwich, lunch shaming, portsmouth, ride, school lunch, south kingstown, warren | 4 Responses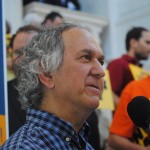 By Paul Roselli on December 19, 2016
I believe that many of you on the City Council and as residents question the value of selling water to a power plant. But you need to be heard and you need to ask questions. Why enter into an arrangement with an outside company when others have already rejected just such an arrangement?
Posted in Burrillville, Climate, Energy, Featured, Health Care, Infrastructure, News, Woonsocket | Tagged Audubon Society, Blackstone River, Blackstone River Watershed Council, Blackstone Valley National Heritage Corridor, Blackstone Valley Tourism Council, burrillville, Center for Disease Control, Charlestown, Clean Water Action, cumberland, EFSB, Energy Facility Siting Board, Environmental Council of Rhode Island, Friends of the Blackstone, Harrisville Water, Hopkinton, Invenergy, Lincoln, middletown, Nature Conservancy, North Smithfield, Pascoag Utility District, Resilient Rhode Island, Richmond, Save The Bay, Scituate, south kingstown, Thompson CT, tiverton, Woonsocket, Woonsocket City Council, Woonsocket's Utility District | 4 Responses
By Glenn Yu on October 26, 2016
Jeff Johnson was my high school biology teacher at South Kingstown High School. Students like me know him as the teacher who consistently dresses poorly and reads poetry out loud for fun. In many ways, he lives a life of absolutes. His desk is eternally messy; his glasses are always missing. His vocabulary and control over […]
Posted in Featured | Tagged CD2, Congress, Jeff Johnson, langevin, south kingstown | Leave a response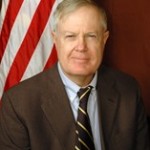 By Samuel G. Howard on September 10, 2012
Unless you live in the area, you're probably not paying much attention to the primary race between incumbent Representative Spencer Dickinson and South Kingstown Councilwoman Kathleen Fogarty in District 35. I wasn't, until I was randomly perusing Anchor Rising, and saw this series on Mr. Dickinson's five-page mailer to constituents outlining the issues he sees […]
Posted in Elections, Featured, Opinion, State House | Tagged Gordon Fox, Kathleen Fogarty, Redistricting, south kingstown, Spencer Dickinson | 18 Responses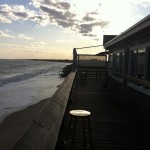 By Tracey C. O'Neill on May 12, 2012
MATUNUCK — This coastal community in the far reaches of South Kingstown harbors all the working ingredients of a self-sustaining village. The corner store, surf shop, pizza parlor and hometown pubs play host to local residents, tourists and daily beach-goers every year. In the heart of Matunuck village stands the Ocean Mist, sitting high on […]
Posted in Featured | Tagged Coastal Resources Management Council, crmc, matunuck, Ocean Mist, south kingstown | Leave a response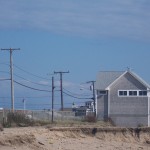 By Tracey C. O'Neill on May 9, 2012
In a 9-0 vote, with one abstention the Coastal Resource Management Council in reconsidering the application of the Town of South Kingstown voted to approve the construction of a 202 ft sheet pile wall armament as a measure of protection for the sole access road into the seaside community of Matunuck. Executive Director, Grover Fugate […]
Posted in Featured | Tagged crmc, matunuck, Ocean Mist, south kingstown | 1 Response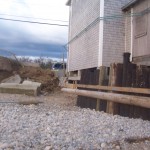 By Tracey C. O'Neill on May 8, 2012
The Town of South Kingstown will once again appear before the Coastal Resources Management Council (CRMC) to plead its case in support of emergency construction of a 202 ft sheet pile wall/riprap armament structure along a crucial stretch of Matunuck Beach Road. The issue before the council: "imminent peril" for Matunuck residents should the road […]
Posted in Featured | Tagged Beaches, Coastal Resources Management Council, crmc, DEM, matunuck, Ocean Mist, south kingstown | Leave a response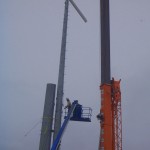 By Tracey C. O'Neill on May 4, 2012
Among dark and cloudy skies, the East Matunuck State Beach pavillion construction project saw the rise of its newest addition Thursday, a 120 ft., 10-kilowatt wind turbine. One of DEM's renewable energy projects, the wind turbine, along with solar panels installed on the facility's roof will generate 21,000 kilowatt hours of electricity per year, saving […]
Posted in Featured | Tagged Beaches, Environment, Renewable Energy, south kingstown | 2 Responses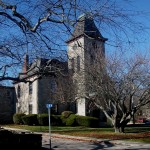 By Tracey C. O'Neill on May 2, 2012
The South Kingstown Town Council, in a session often resembling a scene from a junior high lunch table, passed the Town budget for fiscal year 2012 – 2013 in total. In a 4-0 vote, with one recusal, the budget was adopted – inclusive of a contentious $7000 line item allowance to the South County Chamber […]
Posted in Featured, News, Taxes | Tagged chamber of commerce, Rhode Island, south county, south kingstown, Taxes | 3 Responses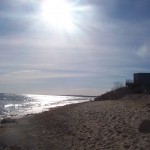 By Tracey C. O'Neill on April 26, 2012
The Coastal Resource Management Council (CRMC), after another evening filled with heated testimony, issued its decision on a request by the Town of South Kingstown to reclassify a portion of shoreline along Matunuck Beach Road. CRMC would not be forced to make a potentially precedential decision based on an eleventh hour situation being put before […]
Posted in Featured, News | Tagged crmc, matunuck, Ocean Mist, south kingstown | Leave a response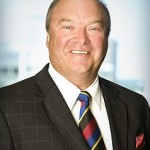 By Bob Plain on March 14, 2012
Seems the state and Central Falls are in disagreement once again. While Rosemary Booth Gallogly issued a three-pager exonerating CF receiver chief of staff Gail Corrigan of any wrongdoing when she let her mom volunteer in the city's finance department and hired her lawyer's daughter, the Central Falls City Council plans on doing its own […]
Posted in News | Tagged bob flanders, Central Falls, goldman sachs, Mitt Romney, Rhode Island, south kingstown | Leave a response