Browse:
Home
/
Speaker of the House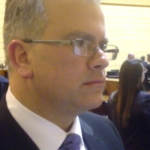 By Mark Binder on June 2, 2014
The article, House speaker outlines state's economic priorities, in the Providence Journal started badly. Paul Grimaldi wrote, "The newly elected speaker of the house told a roomful of business people Thursday that fixing the state's fiscal problems is his priority." I didn't vote for Mattiello for speaker, nor did you. He was "elected" by a [...]
Posted in corporate greed, Economic Development, Economy, Featured, Poverty, State Budget, State House, Taxes | Tagged 38 Studios, moral obligation bonds, Nick Mattiello, Speaker of the House | 1 Response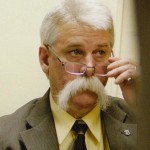 By Bob Plain on March 25, 2014
Coventry Rep. Scott Guthrie said he is supporting Rep. Nick Mattiello for speaker because "a couple people pissed me off." He said he initially contemplated caucusing with the group supporting Rep. Mike Marcello, but at the outset that group didn't even know who it would put forward as the candidate for speaker. "There was no [...]
Posted in State House | Tagged house, leadership, marcello, mattiello, Nick Mattiello, Rhode Island, RI, scott guthrie, speaker, Speaker of the House, Spencer Dickinson, state house | Leave a response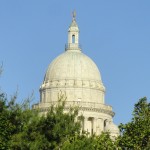 By Mark Binder on November 8, 2012
Winners in political races have it easy. They thank everyone and move forward. The Silver Medalists analyze what went wrong and fade into the shadows. Is it possible to write a post-election column as the loser and not sound self-serving, shrill or sour? I'm going to do my best. From the beginning, this race was about [...]
Posted in Elections, Featured, State House | Tagged 38 Studios, Education, Education Reform, Elections, General Assembly, Gordon Fox, legislature, Marriage Equality, payday lending, Speaker of the House | 2 Responses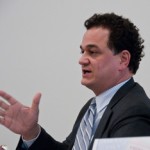 By Mark Binder on October 18, 2012
Maybe Gordon Fox was a progressive once, and certainly every so often he throws out something that seems progressive, and yes, he's kept anti-abortion legislation from coming to a vote, but really his reign is all about the money and the power.
Posted in Elections, Politics, Rhode Island, State House | Tagged 2012 elections, 38 Studios, board of governors, board of regents, Campaign Finance, payday lending, payday loans, Redistricting, Speaker of the House | 6 Responses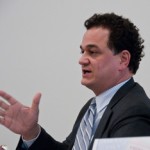 By Bob Plain on October 5, 2012
It's not a great week to be Gordon Fox. As his leadership team is literally crumbling around him, his political opponent Mark Binder is stepping up his campaign. Problems with Fox's leadership team have been mounting for weeks now. Two of the most conservative members of the team lost in primaries: Peter Petrarca and Jon [...]
Posted in Elections, Featured | Tagged Gordon Fox, house, leadership, mark binder, patrick o'neil, Speaker of the House, state house | Leave a response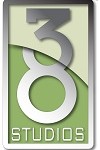 By Samuel G. Howard on May 26, 2012
To the 379 people who just lost their jobs, I want to say something that no one responsible for this turn of events is going to say: I'm sorry. I doubt that will make you feel better, but I think it needs to be said, by someone. You moved yourself and your families down here, [...]
Posted in Opinion | Tagged 38 Studios, Debacle, Disaster, Don Carcieri, General Assembly, Speaker of the House, Squabbling | 3 Responses