Browse:
Home
/
state of the state
By Bob Plain on January 18, 2017
Below is Governor Gina Raimondo's full State of the State speech, as prepared for delivery at the State House last night.  Good evening, Speaker Mattiello, Senate President Paiva Weed, and Members of the General Assembly; Our distinguished guests: our mayors and municipal leaders, our judiciary, our college presidents, members of my Cabinet: We come together […]
Posted in Rhode Island, State House | Tagged Gina Raimondo, State House, state of the state | Leave a response
By Steve Ahlquist on February 1, 2016
FANG is organizing a protest against Governor Gina Raimondo's support for fossil fuels during her State of the State address Tuesday evening. They want you to join them there.
Posted in Activism, Civil Rights, Class Warfare, Climate, Energy, Events, National News, News, Rhode Island | Tagged Clear River Energy Center, CREC, fang, Fighting Against Natural Gas, fracked gas, Gina Raimondo, Nichola Matiello, Sheldon Whitehouse, state of the state | 3 Responses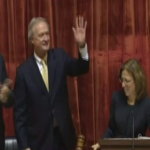 By Bob Plain on January 16, 2014
Governor Chafee gave, in my opinion, a great progressive State of the state speech last night. Here's a the text of the speech and you can watch the video here. Here's the Providence Journal, WPRI and the Associated Press' news coverage. And below is a random smattering of progressive opinions on Chafee's speech and/or budget. […]
Posted in Rhode Island, State House | Tagged budget, linc chafee, Rhode Island, Rhode Island State House, state of the state | 2 Responses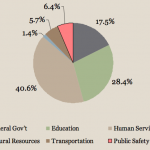 By Bob Plain on January 16, 2013
Below this graphic are the prepared remarks of Gov. Chafee tonight. You can read his proposed FY 2014 Budget Summary here. Mr. Speaker, Madam President, members of the General Assembly, Congressman Langevin, fellow General Officers, members of the Judiciary, distinguished guests, and my fellow Rhode Islanders, I am honored to join with you tonight in […]
Posted in Rhode Island, State House | Tagged chafee, Rhode Island, state of the state | Leave a response