Browse:
Home
/
teresa paiva weed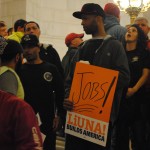 By Steve Ahlquist on February 4, 2016
RhodeWorks is going to happen and nothing is going to stop it.
Posted in Democrats, Economic Development, Featured, Labor, News, Photos, Rhode Island, State House, Video | Tagged GCPP, Gina Raimondo, Greater Providence Chamber of Commerce, Michael Sabitoni, Nicholas Mattiello, Rhode Island Building and Construction Trades Council, RhodeWorks, teresa paiva weed | 10 Responses
By Bob Plain on January 26, 2016
Senate President Teresa Paiva Weed is introducing a suite of bills today designed to attract more green jobs to the state, educate more Rhode Islanders to work in green industries, lower consumer costs to switching to solar power and invests heavily in local agriculture, seafood and aquaculture.
Posted in Climate Change, State House | Tagged climate change, Newport, resiliency, sea level rise, senate, state house, teresa paiva weed | 1 Response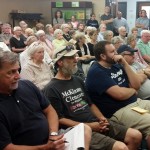 By Steve Ahlquist on July 28, 2015
It was by far the biggest meeting I had ever seen at Rochambeau Library, and bigger than any crowd I have seen at any of the PawSox listening tours. The crowd filled the room and overflowed into the halls. About 125 people attended the Providence Campaign Against the Stadium organizational meeting in Providence Monday night to recruit help in defeating the building of a new PawSox stadium in Providence.
Posted in Activism, corporate greed, Economic Development, Economy, Featured, Providence, Rhode Island, Sports, State House | Tagged arlene violet, Charles Steinberg, Dan Rea, General Assembly, Gina Raimondo, Jeff White, jorge elorza, Nicholas Mattiello, PawSox, Providence Campaign Against the Stadium, Providence City Counci, Sam Bell, Sharon Steele, Suzanne Mark, Sydney McKenna, teresa paiva weed, Tim Empke | 6 Responses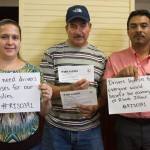 By Steve Ahlquist on June 24, 2015
Comité en Acción is leading the charge on getting driver's licenses for undocumented workers in Rhode Island. Senate bill 391, which "would allow the department of motor vehicles to issue driving privilege licenses and driving privilege permits to applicants unable to establish lawful presence in the United States" has been held for further study, which is General Assembly language for "going nowhere."
Posted in Activism, Civil Rights / Liberties, Featured, Immigration, Photos, Race & Racism, State House | Tagged American Friends Service Committee, Comité en Acción, English for Action, fuerza laboral, Immigration, Olneyville Neighborhood Association, RI Jobs with Justice, teresa paiva weed, Todos Somos Arizona, undocumented workers | Leave a response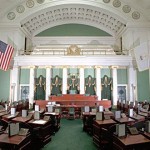 By Bob Plain on March 10, 2015
The state Senate's annual Economic Summit this year focuses on "connecting workforce and higher education," and is being held Wednsday, 5 to 7:30pm, at Rhode Island College, says a State House press release. "Business leaders have spoken of the difficulty finding workers with the skills needed to fill job vacancies," the press release says, "and […]
Posted in Featured, State House | Tagged Cheryl Orr Dixon, economic summit, John Muggeridge, Joshua Wyner, Nancy Carriuolo, senate, state house, teresa paiva weed, William McCourt | Leave a response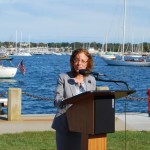 By Bob Plain on February 9, 2015
Governor Gina Raimondo and House Speaker Nick Mattiello have both indicated they are open-minded to taxing and regulating marijuana this legislative session. Senate President Teresa Paiva Weed, on the other hand, said she remains skeptical. "I do remain concerned about the potential health affects," she said before the start of the Senate session on Thursday. […]
Posted in Featured, marijuana reform, State House | Tagged Marijuana, Newport, regulate ri, state house, tax and regulate, teresa paiva weed | 8 Responses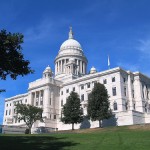 By Brian Hull on March 13, 2013
So, yesterday was the day when Senate President Teresa Paiva Weed threw down 25 bills that she hopes will "improve Rhode Island's business climate and its position on national business-friendliness surveys."  After years of bad decisions and then paralysis, the General Assembly now has a collection of bills to review that stem from the recommendations […]
Posted in Business & Tech, Economic Development, Economy, Featured, Rhode Island, State House, Taxes | Tagged Moving the Needle, Rhode Island General Assembly, teresa paiva weed | Leave a response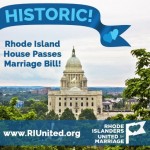 By Bob Plain on January 29, 2013
Cheers to both the Providence Journal and Fall River Herald News editorial boards, both of whom reaffirmed their support for marriage equality in Rhode Island and called for swift passage of this long-overdue equal rights legislation before it becomes part of the political horse-trading on Smith Hill in the springtime. This is an important point. […]
Posted in Civil Rights / Liberties, Featured, LGBT, Media | Tagged fall river, george wallace, herald news, Marriage Equality, openly gay, projo, teresa paiva weed | 2 Responses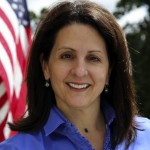 By Bob Plain on September 10, 2012
Much has been made about the what the outcome of Tuesday's primary could mean for gay marriage in Rhode Island. The state Senate is the last branch of the government to stand in the way of marriage equality and there's a lot that could happen in the Democratic primary to shift the landscape of that […]
Posted in Democrats, Elections, Featured | Tagged dan daponte, DaSilva, Marriage Equality, Michael McCaffrey, pisaturo, senate, teresa paiva weed | 1 Response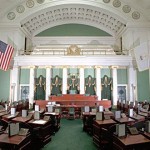 By Bob Plain on May 16, 2012
Forget about a marriage equality bill making it out of the Senate this session, such legislation hasn't even been heard in committee this year. It was introduced on February 16, but still hasn't received its customary hearing. "I think you know what my position is on this," said Sen. Michael McCafffrey, a Warwick Democrat, when […]
Posted in Civil Rights / Liberties, Featured, LGBT, Rhode Island, State House | Tagged equl rights, gay mariage, Marriage Equality, Rhode Island, senate, state house, teresa paiva weed | 6 Responses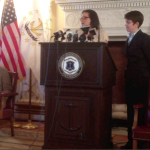 By Bob Plain on May 14, 2012
Deb Tevyaw and Pat Baker would have benefited greatly from Gov. Chafee's executive order recognizing same sex marriages from other states. The two women married in Massachusetts in 2005 and resided in Rhode Island. But after impassioned efforts on behalf of marriage equality last session, they didn't get to testify together this year, or watch […]
Posted in Civil Rights / Liberties, Featured, LGBT, Rhode Island | Tagged Deb Tevyaw, gay marriage, Marriage Equality, pat baker, teresa paiva weed | Leave a response