By Bob Plain on July 29, 2018
GoLocalProv's company catchphrases is: "See it. Read it. Share it." But the often-abrasive tabloid-esque news website doesn't always make it easy to share – or even see – its content on Twitter. Especially for local reporters.
Posted in Featured, Media | Tagged ABC6, Alana Cerrone, Amanda Milkovits, blocked by GoLocal, Dan McGowan, Ethan Shorey, GoLocalProv, Ian Donnis, Josh Fenton, kathy gregg, Katie Mulvaney, Kim Kalunian, Linda Borg, Linda Levin, Madeline List, Michelle Smith, Mike Stanton, nbc10, Parker Gavigan, Patrick Anderson, phil eil, projo, ripr, Steph Machado, Ted Nesi, Tim White, twitter, valley breeze, Walt Buteau, wpri, wpro | Leave a response
By Will Weatherly on July 28, 2018
I had time to ask Sean Spicer, the former press secretary under President Trump for six months last year, exactly one question during his book signing at a Middletown Barnes and Noble on Friday. I asked: "This week, reports were released saying that Michael Cohen testifies that Donald Trump knew about a meeting of campaign […]
Posted in Elections, Events, Featured, International News, Justice, Middletown, National News, News, Race & Racism | Tagged Alex Lombard, Barack Obama, barrington, donald trump, Kellyanne Conway, middletown, Portsmouth Abbey School, Sean Spicer, Seekonk, Ted Nesi, Tim White | 1 Response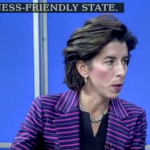 By Steve Ahlquist on June 11, 2016
Governor Gina Raimondo will be at the Burrillville High School, 425 East Ave, Harrisville, for a community meeting Monday, July 18 from 6 PM – 9 PM to discuss the proposed power plant.
Posted in Activism, Civil Rights, Class Warfare, Climate, Corporate Greed, Energy, Events, Featured, Infrastructure, News, Rhode Island, State House | Tagged BASE, Burrillville Against Spectra Expansion, Burrillville High School, EFSB, Energy Facilities Siting Board, FANG Collective, Gina Raimondo, Invenergy, Kathy Martley, Tim White | 2 Responses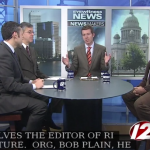 By Bob Plain on December 2, 2012
If any good came from my Thanksgiving weekend Homeless Like Me project, it might be that it focused some attention on the people without homes rather than homelessness as a social ill or what some call the homeless industrial complex. Tim White hosted an excellent conversation about it on Newsmakers this weekend. (The segment on […]
Posted in Featured | Tagged homeless like me, Tim White, wpro | 4 Responses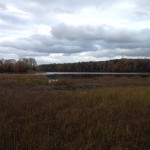 By Bob Plain on November 1, 2012
Gordon Fox's reelection battle has become one of the most watched contests in Rhode Island, and Ian Donnis yesterday busted out what I think is the best local campaign journalism of the year summarizing his race against Mark Binder. "Fewer than 9,000 voters will decide one of Rhode Island's most important elections on November 6," […]
Posted in Featured | Tagged dan hurley, Gina Raimondo, Gordon Fox, Ian Donnis, mark binder, Tim White, URI, wpri | Leave a response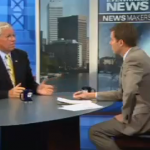 By Bob Plain on September 14, 2012
Give Don Carcieri, the unequivocal architect of the 38 Studios deal, credit for at least two things. One is that the former governor finally came forward and faced the public. He should have done so four months ago, but we panned him when he didn't so we'll recognize that he did. The other is that […]
Posted in Economics, Featured | Tagged 38 Studios, Don Carcieri, Tim White, wpri | 4 Responses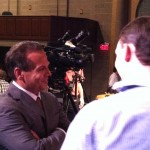 By Samuel G. Howard on August 29, 2012
This debate was a pissing-match. But not between the candidates. Rather, their supporters, gathered together in a room, attempted to dominate one another by shouting out "liar" when either candidate spoke, booing, chanting their candidate's name, etc. For those sitting in the room trying to listen, it made for an unpleasant evening trying to hear […]
Posted in Elections, Featured | Tagged Anthony Gemma, CD1, David Cicilline, Debate, Edward Achorn, Providence Journal, Ted Nesi, Tim White, wpri | 21 Responses