Browse:
Home
/
Todd Anthony Bianco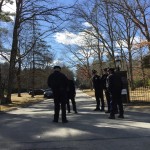 By Steve Ahlquist on February 23, 2016
Anthony Bianco's explanation that, "parties given notice and hav[ing] the opportunity to attend" is not the legal standard. The correct legal standard was accurately stated by EFSB Chairperson Margaret Curran at the January 29 EFSB Open Meeting: "We are not allowed to discuss anything about this [case] except in public at an Open Meeting."
Posted in Civil Rights, Class Warfare, Climate, Corporate Greed, Energy, Events, Featured, National News, News, Photos, Rhode Island | Tagged DEM, EFSB, janet coit, Margaret Curran, OMA, Rhode Island Public Utilities Commission, Todd Anthony Bianco | 2 Responses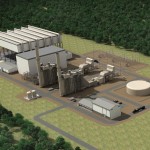 By Steve Ahlquist on February 22, 2016
If there are improper conversations between Invenergy officials and DEM Director Janet Coit, it will be a matter for the courts to decide, though as was said earlier, figuring out the law here could be tricky. In any event, saying the wrong thing outside an official hearing puts Invenergy in the position of having the entire case closed, meaning that the plant cannot be built.
Posted in Activism, Civil Rights, Class Warfare, Climate, Corporate Greed, Energy, Featured, Infrastructure, National News, News, Rhode Island | Tagged BASE, Burrillville Against Spectra Expansion, Clear River Energy Center, CLF, Conservation Law Foundation, DEM, Department of Environmental Management, EFSB, Energy Facilities Siting Board, fang, Fighting Against Natural Gas, Gina Raimondo, ISO-New England, janet coit, Jerry Elmer, Kathy Martley, RI Supreme Court, Todd Anthony Bianco | 8 Responses