Browse:
Home
/
Truck tolls
By ACLU of RI on February 10, 2016
"It appears these devices will record information from not just trucks subject to tolls, but every vehicle passing through. The technology, the ACLU says, seems similar to automated license plate readers, which capture and record the license plate information, date, time and GPS location of every vehicle on the road."
Posted in Civil Rights, Featured, Infrastructure, Rhode Island, Transportation | Tagged American Civil Liberties Union of Rhode Island, Hillary Davis, Peter Alviti, RhodeWorks, Truck tolls | 1 Response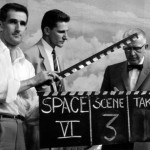 By Steve Ahlquist on January 28, 2016
With the addition of the new federal funding, the revised legislation cuts the amount of bonding in half (from $600 million to $300 million) and reduces interest costs by more than 65%. The legislation also strengthens the prohibition on tolling passenger vehicles by adding a condition that a vote of the people be required for any legislative changes to toll cars.
Posted in Featured, Rhode Island, State House, Taxes, Transportation | Tagged Gina Raimondo, M. Teresa Paiva-Weed, Nicholas Mattiello, tolls, Truck tolls | Leave a response