Browse:
Home
/
valley breeze
By Bob Plain on July 29, 2018
GoLocalProv's company catchphrases is: "See it. Read it. Share it." But the often-abrasive tabloid-esque news website doesn't always make it easy to share – or even see – its content on Twitter. Especially for local reporters.
Posted in Featured, Media | Tagged ABC6, Alana Cerrone, Amanda Milkovits, blocked by GoLocal, Dan McGowan, Ethan Shorey, GoLocalProv, Ian Donnis, Josh Fenton, kathy gregg, Katie Mulvaney, Kim Kalunian, Linda Borg, Linda Levin, Madeline List, Michelle Smith, Mike Stanton, nbc10, Parker Gavigan, Patrick Anderson, phil eil, projo, ripr, Steph Machado, Ted Nesi, Tim White, twitter, valley breeze, Walt Buteau, wpri, wpro | Leave a response
By Bob Plain on March 14, 2017
It took about a month to start seeing the consequences of raising bus fare on Rhode Island's most vulnerable commuters. According to a Valley Breeze report, "those people are frequently going hungry."
Posted in Class Warfare, Featured, Transportation | Tagged Adrienne Marchetti, Gina Raimondo, hunger, John Lombardi, Pawtucket Soup Kitchen, Poverty, RIPTA, RIPTA Riders Alliance, Teresa Tanzi, valley breeze | 3 Responses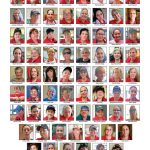 By Steve Ahlquist on September 19, 2016
The Pawtucket School Lunch workers will hold a one day strike on Friday September 23 to highlight the importance equal pay for women if no Agreement is reached.
Posted in Featured, Labor, Women | Tagged Aramark Educational Services LLC, Carolyn DeOliveira, Charlie Baker, Jenks Junior High, Jenna Karlin, unite here, valley breeze | Leave a response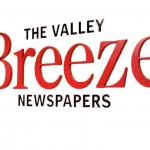 By Bob Plain on September 6, 2012
It's hard enough to run against an incumbent but Gus Uht, a progressive running to represent Cumberland in the state legislature against conservative Karen MacBeth, feels like he's running against the local newspaper too. His campaign says the Valley Breeze has not only displayed an editorial bias against him, but has also not run advertisements […]
Posted in Elections | Tagged cumberland, gus uht, karen macbeth, valley breeze | 19 Responses