Browse:
Home
/
Vincent Marzullo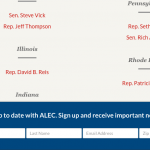 By Bob Plain on October 28, 2016
ALEC is back in Rhode Island. Republican legislator Pat Morgan confirmed she's a member of the American Legislative Exchange Committee, a business-backed bill mill that pairs corporate donors with state legislators. "I found it to be a really good group," she told RI Future. ALEC's website lists Morgan as the state director in Rhode Island. […]
Posted in State House | Tagged ALEC, Pat Morgan, Rhode Island State House, Vincent Marzullo | 2 Responses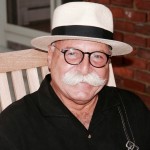 By Steve Ahlquist on June 30, 2016
In the 1982 RI General Election, Vin was the Republican Candidate for Governor and in 1978 he was a Democratic Candidate for Lt. Governor. Vin was a delegate to the RI Constitutional Convention in 1986.
Posted in Elections, Featured, State House | Tagged patricia morgan, Vincent Marzullo | Leave a response