Browse:
Home
/
washington post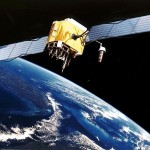 By Steve Ahlquist on February 2, 2016
Is disinformation masquerading as science contributing to the healthy "discussion of major matters of public interest," as ProJo editor Ed Achorn seems to be claiming? Is it "totalitarian" to demand something akin to the truth and honesty – even in a ProJo op/ed?
Posted in Climate, Energy, Featured, Media | Tagged ed achorn, projo, Providence Journal, ted cruz, washington post | 6 Responses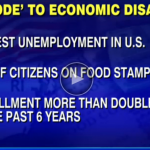 By Bob Plain on March 25, 2013
If you didn't know that local conservatives were going to take to Fox "News" to exploit Ken Block's food stamp fraud report, I would like to bet you that the sun will rise tomorrow morning. Then, maybe we can go double or nothing on whether or not the days will get longer until late June, […]
Posted in Class Warfare, Economics, Featured | Tagged costa, fontaine, fox news, SNAP, washington post, Woonsocket | 16 Responses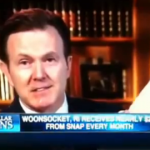 By Dave Fisher on March 22, 2013
It isn't just progressive news outlets like RI Future who are shining a light on the alarmingly high percentage of Woonsocket residents who can't afford to feed themselves without public assistance. Fox "News" interviewed Mayor Leo Fontaine about the national spotlight the city finds itself in.
Posted in Economics, Featured | Tagged ALEC, cvs, fox news, leo fontaine, washington post, Woonsocket | 3 Responses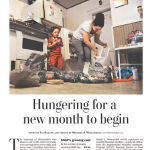 By Bob Plain on March 17, 2013
The big story on the front page of the Washington Post this morning is the same one we've been talking about all week locally: the SNAP program. But instead of looking into the couple dozen poor people who seem like they scamming the system, the Post took a different angle: a third of Woonsocket is […]
Posted in Economics, Featured | Tagged SNAP, washington post, Woonsocket | 4 Responses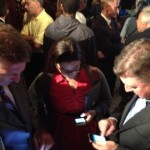 By Bob Plain on January 16, 2013
In what Reuters calls "one of the first big tests of intellectual property law involving social media" a judge has ruled that news organizations can't freely use photos posted to Twitter. Reuters reports: "Agence France-Presse and The Washington Post infringed on the copyrights of photographer Daniel Morel in using pictures he took in the aftermath […]
Posted in Media | Tagged projo, twitter, washington post | Leave a response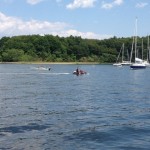 By Bob Plain on September 28, 2012
You don't need to a degree in economics to understand why rent is skyrocketing while wages are stagnant. As the middle class is squeezed, fewer can afford the American dream of home ownership. So they rent instead. Demand then has its way with supply and the landlords win while the working class loses. Yet another […]
Posted in Featured | Tagged ACLU, carlos tobon, east greenwich, eg patch, Elizabeth Warren, golocal, rent, scott brown, washington post | 1 Response
By Bob Plain on September 10, 2012
One of the most interesting aspects of the Washington Post op/ed about Gina Raimondo is not that another fiscal conservative has lauded the pension-cutting treasurer for taking benefits away from retirees, it's that Raimondo invoked progressive politics in her defense of balancing Rhode Island's pension problems squarely on the backs of public sector retirees. "That […]
Posted in Economics, Pensions | Tagged Gina Raimondo, pension, washington post | 4 Responses