By Steve Ahlquist on August 30, 2017
"When Wendy Becker came to me again and asked me to work on the conversion therapy ban, I had to say yes. Wendy was just amazing in her running the campaign for passage of this bill."
Posted in Activism, Civil Rights, Featured, Health Care, Justice, LGBTQ, National News, Photos, Rhode Island, State House, Video, Youth | Tagged American Medical Association, American Psychiatric Association, American Psychological Association, Donna Nesselbush, Edie Ajello, General Assembly, Gina Raimondo, Lisa Carcieri, Wendy Becker, Youth Pride Inc, YPI | 2 Responses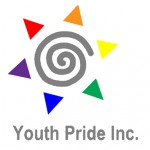 By Steve Ahlquist on February 24, 2017
With the revocation of federal guidelines specifying that transgender students have the right to use public school restrooms that match their gender identity, the Donald Trump administration demonstrated its cavalier disregard for the rights of transgender students across the nation.
Posted in Civil Rights, Cumberland, East Greenwich, Education, Featured, LGBTQ, National News, Providence, South Kingstown | Tagged donald trump, jack reed, National Education Association Rhode Island, NEARI, Youth Pride Inc, YPI | 2 Responses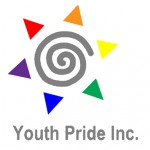 By Youth Pride Inc on July 1, 2016
Youth Pride is delighted to endorse a new policy approved by the Providence School Board that outlines more inclusive practices, services and support for all students in how they wish to express their gender identity. The policy also creates the opportunity for a conversation with each self-identified student by a team of trained professionals to tailor services to best fit individual needs.
Posted in Education, Featured, LGBTQ, Providence, Youth | Tagged jorge elorza, Nicholas Hemond, Youth Pride Inc, YPI | Leave a response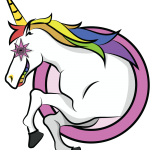 By Youth Pride Inc on June 21, 2016
Youth Pride Inc.'s Board of Directors Names Christopher R. Lauth to lead Rhode Island's renowned LGBTQ Youth Center & Advocacy Organization.
Posted in Featured, LGBTQ, Youth | Tagged Youth Pride Inc, YPI | 1 Response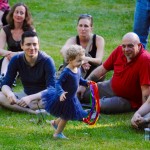 By Steve Ahlquist on June 15, 2016
Rhode Island continues to respond to the terrible events that took place at the Pulse nightclub in Orlando in beautiful, moving and powerful ways. Last night hundreds gathered at the Roger Williams National Memorial, the site of our state's very first Pride event 40 years ago, in solidarity, mourning and empowerment.
Posted in Activism, Featured, Gun Control, LGBTQ, Youth | Tagged Donna Nesselbush, Ethan Huckel, Gina Raimondo, Jennifer Smith Boylan, jorge elorza, josh miller, Kate Monteiro, moms demand action, Nicholas Mattiello, Pulse, RI Council for Muslim Advancement, TGI Network of RI, YPI | 2 Responses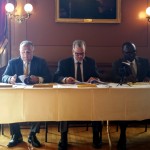 By Steve Ahlquist on June 10, 2016
In the case of YPI, the Speaker said that he had heard the suggestion that, "guidance counselors in the school are in fact providing [these services]. Not specifically [for LGBTQ youth] but it's something that is being addressed through other means."
Posted in Class Warfare, Featured, LGBTQ, News, Politics, Poverty, Rhode Island, Social Services, State House, Video, Youth | Tagged Institute for the Study and Practice of Nonviolence, John DeSimone, Marvin Abney, Nicholas Mattiello, Youth Pride Inc, YPI | 1 Response