The tax equity legislation will get a public debate at the State House today as Rep. Maria Cimini's bill that would raise income taxes on Rhode Island's richest until the unemployment rate drops will be heard by the House Finance Committee tonight after the regular session.
"I'm looking forward to making a the case for a fair ways to raise revenue," Cimini said. "We are at a crossroads. Either we are a state that fulfills its public needs or we are not."
The bill would raise the income tax rate on those who earn more than $250,000 a year from 5.9 to 9.9 percent and for each percentage point the state unemployment rate fell that tax bracket would reduce by one percent until it reaches 5.9 again. The tax rate for those who earned more than $100,000 was 9.9 until it began gradually being reduced over the past several years. The bill would add $131 million in new revenue.
Also testifying tomorrow will be economist Chuck Collins, a "senior scholar" with the Institute for Policy Studies, as well as several others.
Rhode Islanders for Tax Equity, a coalition of unions and other grassroots activists formed to support the bill, "plan to ask legislators whose side they are on–the side of hard-working, middle class Rhode Islanders or the side of political insiders and wealthy Rhode Islanders? Citing a stubbornly high unemployment rate that coincides with the lowering of tax rates on the rich," according to a statement.
Earlier this session, the group released this chart that shows that as the tax rate for the richest Rhode Islanders has dropped the unemployment rat has gone up: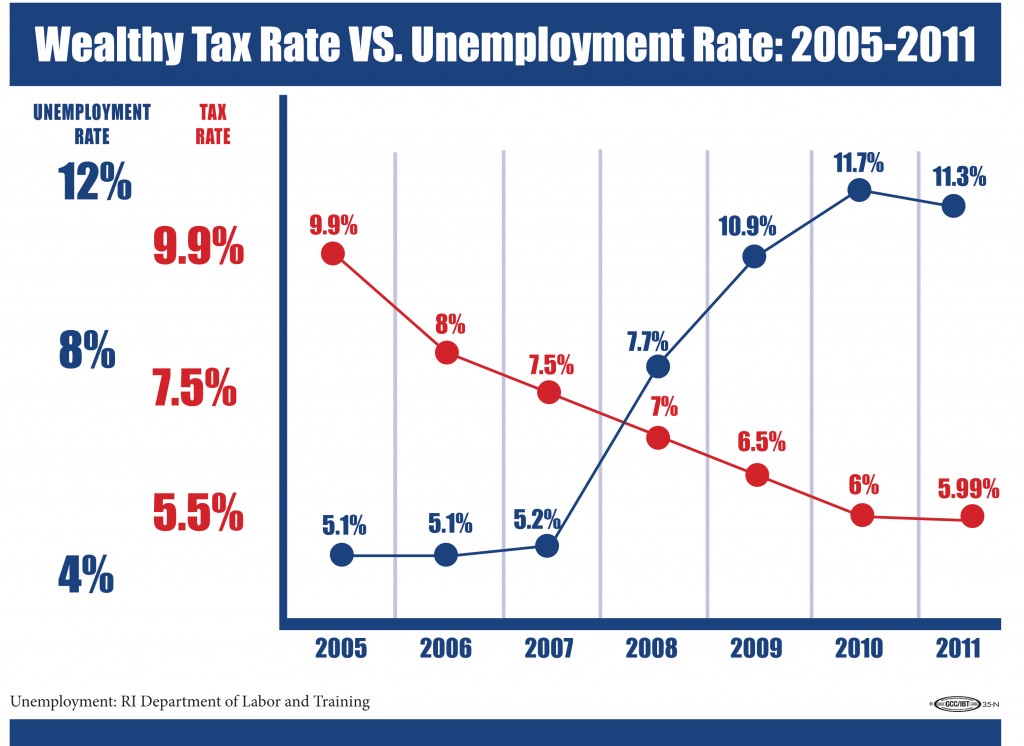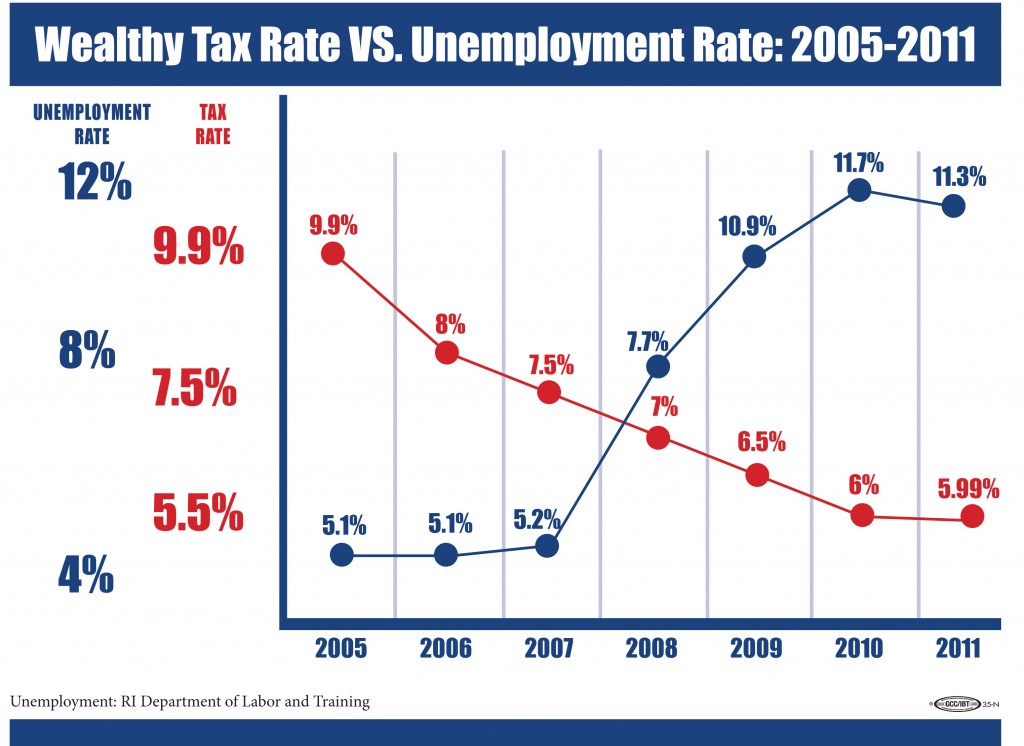 And this video showing how decreased top income tax rates have contributed to Rhode Island's economic slowdown:
Cimini said she doesn't think the bill will pass as is, but remains "cautiously optimistic" that parts of it will make this year's budget proposal. She plans to meet with Speaker Gordon Fox about the bill in the near future, she said.
Occupy Providence plans to rally outside the State House to help bring attention to the bill. According to a press release, "The march will show how Rhode Islanders are fed up with politicians damaging our economy by giving tax breaks to the rich."