Back in 1979, Bernie Sanders, well before he was elected as Mayor of Burlington that launched his political career, produced with the Smithsonian Folkways label an audio documentary about Prisoner Number 9563 himself, Eugene V. Debs. Some folks have kindly uploaded the material to YouTube and so we are proud to feature it here, along with the liner notes.
Debs was a monumental figure whose life continues to define the American Left. His famous railroad strike was described as such by one website:
The Pullman Strike of 1894 was the first national strike in United States history. Before coming to an end, it involved over 150,000 persons and twenty-seven states and territories and would paralyze the nations railway system. The entire rail labor force of the nation would walk away from their jobs. In supporting the capital side of this strike President Cleveland for the first time in the Nation's history would send in federal troops, who would fire on and kill United States Citizens, against the wishes of the states. The federal courts of the nation would outlaw striking by the passing of the Omnibus indictment. This blow to unionized labor would not be struck down until the passing of the Wagner act in 1935. This all began in the little town of Pullman, Illinois, just south of Chicago.
Upon the outbreak of World War I, he decried the imperialist carnage and agitated despite the use of the espionage act to silence the anti-war movement that was telling the proletariat that they had nothing to gain from serving in an army that obeyed the whims of the capitalist class. His imprisonment for this agitation made it hard for him to keep abreast of the exciting and divisive events that happened in the American Left following the Bolshevik Revolution and the rise of the Communist movement across the globe. Debs wished for socialist unity despite the schism between pro- and anti-Leninist currents in the Left but also found a great deal of agreement with the Bolshevik calls for peace, land, and bread. Arguably no greater socialist has followed in his footsteps in the century since this climactic period of his life.
For a good selection of primary sources related to Debs, visit the Marxist Internet Archive.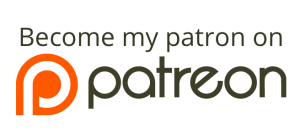 The Bernie Sanders audio documentary about Eugene V. Debs

,