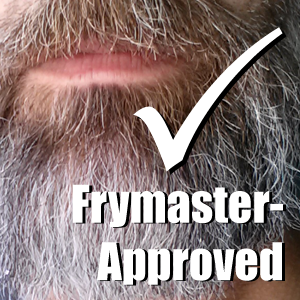 Political endorsements ain't what they used to be. If Donald Trump can issue endorsements and have people take them seriously, I figured…what the heck?
Herewith, my endorsements (i.e., people for whom I will vote) for select state-wide and GA races. I also add some one-liners at the end for GA candidates in districts other than my own. Unsurprisingly, virtually all endorsements are for the Democratic primary on September 9, 2014, which everybody knows is far more important than the general election in November.
Note: These endorsements solely represent my own opinion. They in no way represent the opinion of RI Future or its owners, editors and other contributors.
Angel Taveras for Governor
Typically, that right there is empty political blather, but if you've been around Providence over the past four years, you know it's 100% real.Unlike the Providence mayoral primary, there is a real upside to getting the right Democratic candidate here, and a real downside to getting the wrong one. As mayor, Angel Taveras has proven himself a strong leader who can make the hard decisions.
Taveras inherited an absolute financial disaster, far worse than anybody in the campaign expected. The $110mm structural deficit stunned everybody. But Taveras made several crucial moves that let him and the city council craft a path back to stability. Specifically, he negotiated tough pension and union contract reforms by putting himself in the position of being the first to sacrifice.
That is, HE AND HIS OFFICE were first in line for the haircuts. There was not a lot that the other departments could do except take their hats off and sit down in the barber's chair. As a result, the deal stuck, and the city could move on to other important issues.
Gina Raimondo, by contrast, has proven a disaster as treasurer. Her pension reform, so wildly applauded by the Wall Street Journal and other business allies, has spun out of control. It was so badly constructed that multiple rounds of mediation could not stop aggrieved pensioners from litigating.
It is the height of hypocrisy to claim that Raimondo created a pension deal. THERE IS NO DEAL.
This is what happens when a person accustomed to giving orders needs to work with others as co-equals (as Taveras did). Business people—that is, BOSSES—make for poor public servants. A good executive in the private sector makes a bad executive in the public sector.
In the nightmare scenario of a Raimondo administration, we should brace ourselves for ongoing class warfare. And because the state will remain mired in this conflict, we will not be able to address the actual issues facing us, like healing the economy and the ecology.
That connection between economy and ecology was front-and-center at Greg Gerritt's 60th birthday party / one-day conference last October. Somewhere around 100 practitioners, educators and activists that work in the "econo-logical industries," if you will, convened at the Pawtucket Armory to learn and share.
Both Raimondo and Taveras dropped by, even though neither was a declared candidate. Later, I asked around about Raimondo…"Why is a venture capitalist speaking to a bunch of socialists? Does she have roots in this community?"
The answer I got was basically unanimous:
She's laying down Astro-turf. She's a 1-percenter. I don't trust her.
Now she's claiming herself to be a progressive. I ain't buying' it.
On Clay Pell…who is this guy? I personally find it insulting that some scion of the power class who married a minor celebrity feels he can waltz in from the federal structure and instantly be an effective governor. How about you put in a term in the GA and let people get to know you a little?
Jorge Elorza for Mayor of Providence
Where the governor's race could have catastrophic consequences should the forces of light and goodness not prevail, the race for mayor of Providence fills me with hope for the future. Each of the three major candidates brings strong credentials and will likely make a good mayor.
I endorse Jorge Elorza for two reasons. First, I believe that more newcomers in office is exactly what Providence needs. (Although, it may prove unfortunate to lose Michael Solomon's experience and leadership on the city council.) And while he's new to elected office, he is not a newcomer to the city or the state. He has built a strong campaign team, attracting the kind of young leaders that can continue the work that Taveras has started.
More importantly, I endorse Elorza because his life experience better prepares him to deal with a troubling increase in violence, particularly on the South Side. Elorza grew up in a tough place going through tough times, and he prevailed where many of his peers did not. His performance at the Institute for the Study and Practice of Nonviolence candidate's forum drove this home.
As a native of this city's West End neighborhood who speaks fluent, near-native Spanish but also holds a law degree and has worked within the justice apparatus, Elorza is best-positioned to work with law enforcement and community groups to bring down the level of tension and violence.
Aaron Regunberg for RI House of Reps, District 4
This is my district, and it has seen some very difficult days, at least politically. The growing distrust in Gordon Fox exploded after his stunning failures in the 2010 and 2011 sessions, enabling Mark Binder to nearly beat him in 2012.
The FBI were nice enough to prove out our distrust by raiding then-Speaker Fox's home and offices. Well, you know the story.
This race for the open seat illustrates the important choice Rhode Islanders face. Do we want true progressive reform or do we want yet more half-hearted and easily co-opted alleged liberals? Readers know my answer to that and should rightly expected this endorsement. Aaron Regunberg, it the tradition of David Segal and Chris Blazejewski, is bright, young, eager and committed.
Unlike the other two candidates, he has built strong connections with young people and communities of color. As a founder of the Providence Student Union, he has helped students at Hope High fend off the worst of the corporatist educational "reforms" touted by the other two candidates.
Miriam Ross seems a female version of Gordon Fox: a business-oriented lawyer ready to cater to the already powerful at the expense of the less-fortunate.
Heather Tow-Yick isa product of Teach for America, the epitome of wrong-headed educational reform. TfA works from the assumption that poor performance in inner-city schools comes from poorly-trained teachers and not from the OBVIOUS, GLARING INEQUITIES opportunity and support that burden the students that struggle the most.
If you're a progressive, this one is a no-brainer.
Gayle Goldin for RI Senate, District 3
Again, my district, and again, a no-brainer. Goldin is a US immigrant, who learned English as a second language. She has worked her entire career in social service non-profits, primarily in the areas of health and wellness for children, women and the disadvantaged.
Her opponent, Chris Wall, is among the power elites. A former TV news talker, he's worked as press secretary for a state cabinet officer and sells real estate in a major way. He's all about the business and comes off like a jock.
I'm sure that TPV would prefer dude-bro in her chamber rather than Ms. Goldin. For that reason alone, it must be Gayle in Senate 3.
One-Line Endorsements
Each person listed below is a first-time candidate at the state level. I can't cast a ballot for any of these folks, but if I could, I'd elect:
David Fasteson, Senate 22—Good guy and hardest-working first time candidate EVAH vs. ex-cop and political repeat offender. (Sierra Club got this one wrong!)
Jennifer Siciliano, House 22—Woonsocket city planner with genuine progressive cred vs. scion of the power elite who's only ever worked for the GA.
Doris De los Santos, Senate 7—Latina policy wonk vs. old, white lawyer who's run unopposed more than he's faced challengers in his six terms.
Margaux Morisseau, Senate 21—Woonsocket non-profit leader with genuine progressive cred vs. A REPUBLICAN!
Shelby Maldonado, House 56—New CF vs old CF…'nuff said.
Carlos Tobon, House 58—Not the most progressive Democrat vs. incumbent that often fails to vote and voted against marriage equality
Note: The second and third paragraphs in the section on Jorge Elorza were inverted in the original version. The author corrected the error approximately 6pm on the day of publication.