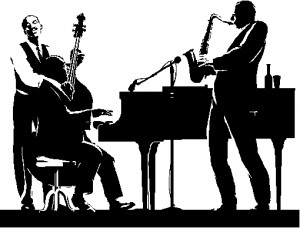 Jazz is the music that my soul turns to as a default. I went through a classic rock phase, did the whole punk/ska thing, I even enjoy some classical/orchestral on the side, but my heart explodes whenever I listen to some old time jazz. When I hear the opening notes of John Coltrane's A Love Supreme or journey through the labyrinth of Dave Brubeck's Time Out!, something inside me bursts like a firecracker in the night.
On August 8 at 2 PM, local youth ages 12-18 will be holding a free jazz concert, "The Harlem Strut, at the Providence Public Library Main Branch at 150 Empire Street. Under the musical direction of  Lynne Jackson and Michael Palter and the artistic direction of Robb Dimmick, these twelve musicians come from a variety of backgrounds and include students Trinity Academy for the Performing Arts (TAPA), having spent six hours a day rehearsing in anticipation of the event.
For more information, interested parties can contact Ray Rickman at Rickman@RickmanGroup.com or 401-421-0606.