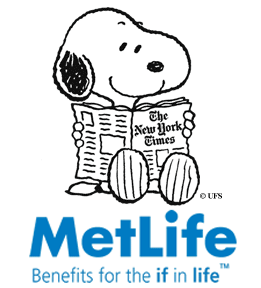 Here's a familiar story. A man and a woman get married when they're young. Time passes, they age, they grow, and, before you know it, 25 years have passed. Then, one day, with no real warning, the man tells the wife that she's too old. He's dumping her for a younger woman who doesn't have the wife's expensive tastes. The wife protests, pleads, but to no avail. The husband has made up his mind. He's leaving, selling the house, and moving out, more or less dumping the wife on the street. T0o bad.
This story is so cliche, so hackneyed, that selling it as a book or movie would be very difficult. However, it's a story that I believe conservatives, libertarians, and–especially–capitalists love. It's not just a story for them; it's a paradigm, an ideal, an aspiration. They look for opportunities to do this, they lust over such opportunities to find a younger, less empowered, more pliable partner that can be browbeaten and coerced more easily than the stronger, more mature woman.
Of course, I'm not talking about marriage. It's a parable, similar to the one told to King David after he'd arranged for the death of Bathsheba's husband. The king became outraged, and then he was made to realize that he was the culprit.
The news just broke that yet another large, powerful corporation has decided to dump long-serving employees and replace them with younger, cheaper replacements in a warmer climate.
2o years, 3o years of service? Too bad. You're out. We want younger, cheaper people somewhere that has a lower standard of living. Your loyalty? Who freaking cares?
When I have suggested that corporations behave in such a manner, I've been met with howls of protest from the corporate lackeys, who call me a hater, an anti-corporate socialist (somehow, the lowest form of life). When I provide examples, like the one above, I'm called a liar. And yet there are several hundred (the exact number is hard to pin down) families in RI and environs having grim dinner time conversations because the job that's been there, to which they've given their youth and the best years of their life is being pulled out from under them. There was no warning. Just a hastily-assembled meeting or phone call.
And then there will be those howling that this is what companies have to do to take care of their shareholders. What a load of crap. Moves like this, generally, provide a quick bump in stock price, but have almost zero long-term positive effect on stock price. What they do impact are bonuses; the ones who made the "tough choices" are amply rewarded while those suffering the tough consequences are often left twisting in the wind.
And whatever happened to the employer's loyalty to its employees? I believe that Econ 101 teaches that an employer will nurture its valuable employees because of the value they add. Funny, the people screaming that minimum wage increases will cost jobs because "that's just Econ 101" must have been hungover and slept through class the day that employer loyalty was discussed. I keep going back to Henry Ford, but the dude was almost violently anti-communist, and this is why he decided to pay his good employees enough to keep them. He knew he was buying their loyalty, and paying them enough to be able to buy his product.
IOW, he took the long-term view, which today's short-term managers almost never do. For most of today's managers–and that's all that CEOs are, for the most part: hired help, not the steely-eyed builders of a business as per the Ayn Rand fantasy world–are all well-schooled in the I'll Be Gone school of management. This teaches: "loot the company, make your money, and leave before the chickens come home to roost."
The other issue that conservatives claim is that people who lose their jobs are responsible. So tell me: how do several hundred people all screw up so badly as individually that they get fired collectively? How does that work? Outside of the Ayn Rand fantasy world? All of them? All at once?
No, their collective sin is that they've stayed too long. They've been loyal employees, through thick and thin, for better and for worse, in sickness (by coming to work instead of taking care of themselves) and in health, through good times and bad. So their collective reward is to be told that the company is moving south; of course, they're welcome to apply for their old job, but they might end up with a pay cut.
This, so the company can pay people at the lower end of a lower scale, and, not coincidentally, get rid of older employees whose health has perhaps deteriorated–perhaps because they worked when they should have been home sick–and replace them with employees that are not only younger, but in better health. So they won't cost so much in sick time or disability leave. And of course, the long-service employees will no longer be able to fund the pension that they were guaranteed when they signed on, limiting future pension liability. And of course, the new hires won't get anything as archaic as pensions, even though the evidence against the efficacy of 401(k) programs is starting to mount. No, grind out your life working until the magic day you drop dead. And, btw, be so kind as to do that sooner rather than later. The corporate overlords thank you for your consideration.
So welcome to the working world, in this brave new millennium. Because this is exactly how things are, my friends. Welcome to the working world–just don't expect to stay too long.