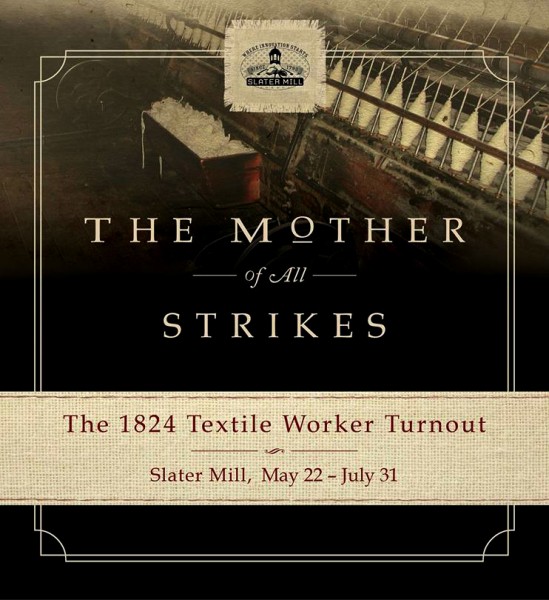 "The Mother of All Strikes: The 1824 Textile Worker Turnout," presents labor history and contemporary art side by side on the floor of the historic Slater Mill (67 Roosevelt Avenue, Pawtucket) from now until July 31st.
The title of the exhibit refers to "one of America's first factory strikes and the first US strike to be led by women."
In May of 1824, women power loom weavers of Pawtucket took action on the growing chorus of workers and artisans who faced circumstances of transitions in labor and in their agricultural ways of life. Reduced wages, increased length of the working day, erosion of the value of their work, and loss of land and interests led to discord among a new working class. The 1824 strike was a flashpoint that inspired countless subsequent collective labor actions in the Blackstone Valley over the next several decades.
The exhibit was conceived and co-curated by Slater Mill interpreter and labor activist Joey L DeFrancesco and well worth a day out with the family. Check out some of the art and exhibits below.