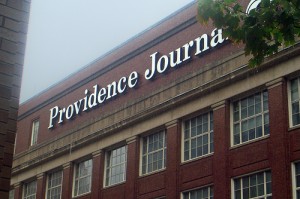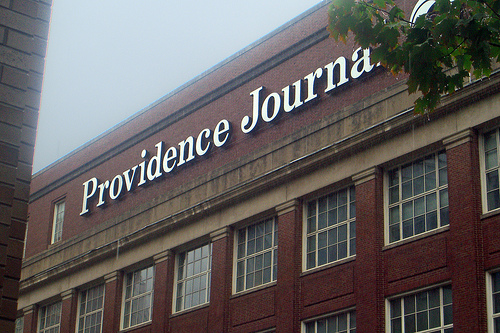 I get that the Providence Journal editorial board (read: Ed Achorn) really doesn't like union workers, and feels very strongly that public sector retirees should bare the brunt of elected officials' overly-optimistic and/or irresponsible plan for dealing with future employee expenses, but I think that calling for a judge to chide the governor for speaking to the media is more than a little bit of an extreme reaction from Rhode Island's paper of record.
"On Latino Public Radio Saturday, Governor Chafee brazenly ignored a judge's gag order, imposed for the benefit of all parties," read this morning's editorial.
As journalists first, Achorn, et al should be more weary of siding with secrecy, even when it suits their special interest. But that's their prerogative as chief ProJo philosophers. It's a journalism high crime, however, for their editorials to so pervasively misrepresent reality for what read like cheap political pot shots. For example, does anyone believe the Journal when it writes that Chafee leaked this "brazenly?" I suspect "accidentally" or "clumsily" might be more accurate adverbs.
More importantly, today's editorial misstated the situation it was ostensibly explaining. The governor "publicly pitched his hopes to 'make the unions happy' with concessions that he asserts will not cost taxpayers too much money," according to the piece.
Well, not exactly. Or, more precisely, not at all. What Chafee actually said, according to the Providence Journal, was, "There might be some room for something that won't cost the taxpayers a whole lot of money but will make the unions happy."
One has to wonder if the Projo takes issue with the statement or the sentiment. I so highly doubt there would have been a similar opinion offered from the Providence Journal if Gina Raimondo said there was a potential solution that was going to make George Nee and Bob Walsh really sad.
The editorial then asks the judge to give the governor a little talking to for the breach, and cautions Chafee about his legacy. I'd be concerned if I were Governor Chafee, too. After all, the so-called paper of record is saying things about him that aren't true.