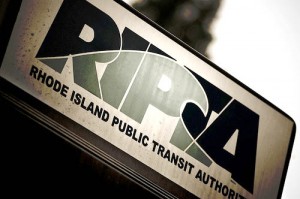 I've found a way for the Providence Public School System to save more than $400,000 annually in transportation costs.
Every month, the School Department buys thousands of RIPTA bus passes, which it distributes to high school students from low income families or who live more than three miles from their school. In May of 2012, according to RIPTA, the School Department purchased around 2,000 bus passes.
How much does the city pay for these? Full price: $62 per pass.
After making several phone calls, I learned that RISD and Brown University, which issue passes to their students and faculty, pay $1.15 per ride, if the number of rides exceeds 500,000.
If the Providence Public School system used this model, the savings to the schools would be more than $400,000 annually. The savings actually increases because this year, the school is giving out more bus passes to ninth graders.
The School Department's goal is to get students from their homes to their classrooms. If "giving" them a bus pass makes that happen, then they believe it's money well spent. At the same time, someone needs to use the power of those numbers negotiate a better deal for Providence.
The downside, of course is that this means a $400,000 annual cut to RIPTA.
What is a supporter of both public schools and public transportation to do?
Imagine abundance and pleasure in public transportation
Last week, while the Republicans were busy in Tampa imagining a future with no taxes, smaller government, no unions and a plethora of jobs and millionaires, was  dreaming about how we can get around our small state for the next 50 or so years.
I call for Rhode Island to become a leader in public transportation for the 21st century. Through an integrated system of trolley, bus, light rail, and commuter rail, citizens will be able to quickly and efficiently get to work, market, other cities and towns, and even to the beach. They'll even be able to ride home after a late movie or show. (Currently RIPTA service ends around midnight.)
A high quality public transportation system will change the demographics of Rhode Island. It will encourage smart growth and eliminate sprawl.
I call for a system that can elegantly handle a tenfold increase in ridership within the next 10 years, reducing the need for one car per resident, reducing wear and tear on the roads and highways, and decreasing pollution and carbon waste.
Riding the bus doesn't need to be free, but it does need to cost less, become more efficient and get you where you need to go when you need to go there.
We need a public transit authority whose goal is to maximize and increase ridership. As citizens we need to find a different model to fund it.
Current RIPTA funding is based on a fixed percentage of the tax on gasoline. This means that every time the price of gas goes up and people drive less, revenue for RIPTA goes down at the same time that the bus company is paying more for fuel and the ridership increases. This leaves RIPTA with less money to provide more services.
If we are determined to fund RIPTA through a gasoline tax, then it must be a percentage of the cost of gas, and a higher one at that – except that won't work because people will drive out of state to buy gas. If we fund RIPTA through automobile registration, we must plan for a time when there are fewer automobiles registered. We must explore other options—public/private cooperatives, trolleys systems, jitney buses and so on.
Ultimately, to create a 21st century public transportation system, we must decouple RIPTA and the automobile. The goal of public transportation ought not to be just to provide free transportation to seniors , students and the disabled, but to reduce the need for and impact of cars on our cities and towns.
The Numbers
Approximate number of High School Students receiving bus passes in May 2012: 2,000
Number of days in the school year: 180
Cost of 2,000 bus passes per month for September-June: $1.24 Million
Maximum number of rides for those students during that time: 720,000
Cost of 720,000 rides @$1.15 per ride: $828,000
Minimum estimated annual savings to School Department: $412,000
Dollars cut from RIPTA, if these savings are implemented: $412,000
The Public Education / Transportation Challenge

,