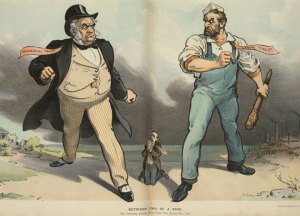 The Responsible Contract Resolution Act – better known as binding arbitration – will be debated in committee at the State House today. At this hearing, and in the local media before and after it, you will hear many of the Rhode Island's most vocal union busters complain that the bill is tantamount to letting labor sign its own checks.
Nonsense.
Connecticut has binding arbitration for teachers and none of the doomsday scenarios that conservative pundits claim binding arbitration will bring have played out there. (Note that chattering class here typically only compares Rhode Island to our neighbors when it benefits right-wing talking points, but Sam Howard has a great piece on this local tradition today!)
Interestingly enough, the teachers and taxpayers from Newtown, Connecticut went to binding arbitration in October.
Connecticut has had binding arbitration for teachers since 1979 and in 1986 the state expanded the program to include all state workers (municipal workers were already covered). This is a clear cut sign that the state thought the system worked.
In fact, 26 states have binding arbitration for public sector workers. And Rhode Island is one of them! We even have binding arbitration for teachers, just not on financial matters.
Binding arbitration is just a dispute resolotuion tool that protects vital social services from being interrupted because of financial disagreements. Rhode Island, per its laws, believes public safety is worth this protection but not public education. This bill would elevate education to a similar standard as police and fire, show teachers that the state supports their efforts and, yes, it would also likely cost local taxpayers a little bit more.
But that isn't necessarily bad for the economy and you can certainly make a strong argument that it is good for education. We should have the debate about finances, for sure, but we should have the other debate too.