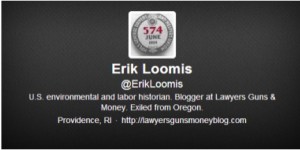 It's been a bad end of the year for conservatives. After deluding themselves into thinking they were going to win the presidential election by a landslide, they instead found themselves routed by a president they'd labelled "socialist" and claimed that he "palled around with terrorists." And then in the wake of a national tragedy which left twenty-eight people dead, among them 20 children and six educators, politicians decided that they were no longer willing to sacrifice the lives of American citizens so that a few people could own assault rifles. Mike Huckabee's remarks that the removal of Christian worship from public schools was to blame for the Sandy Hook massacre didn't go over that well.
In the face of these failures, the right wing fell back to the cultural warfare they so successfully waged during the 1980s and 1990s. With Christmastime a few weeks away, it wasn't hard to resuscitate that narrative. Now, with gun control looking to be increasingly likely, conservatives needed a target. Enter University of Rhode Island professor of labor and environmental history Erik Loomis. A perfect target for the "universities are indoctrinating our children" theme of conservative writing.
Prof. Loomis, known best in left wing circles for his political blog, Lawyers, Guns & Money, tweeted that he wanted Wayne LaPierre's (CEO of the National Rifle Association) head on a stick and that the NRA should be classified as a terrorist organization (he has since deactivated his twitter account).
In the civilized world, this is what is known as "hyperbole." In the conservative world, this is calling for Mr. LaPierre's assassination. Anchor Rising's Marc Comtois postulated that Prof. Loomis was merely seeking attention. How did Mr. Comtois prevent him from receiving that attention? With a broadside blog post, that was later redistributed and linked to by "traditional" media on their Twitter accounts and websites.
Better people than I have already written in Prof. Loomis' defense such as Prof. Daniel Nexon at the Duck of Minerva and Prof. Loomis' colleagues Robert Farley and Scott Lemieux at Lawyers, Guns & Money. The academics who write for Crooked Timber issued a joint statement that went a bit further; they asked readers to contact URI's Dean Winnie Brownell (winnie@mail.uri.edu), Provost Donald DeHays (ddehayes@uri.edu), and President David Dooley (davedooley@mail.uri.edu) in a polite, civil, and firm manner and tell them to protect free speech.
That's the right manner of response. The wrong response was URI's shameful and cowardly statement that played directly into the conservative bullies' hands, while also elevating what was essentially a story contained to right wing loudmouths and left wing reactions into "real news".
Let me be clear, the right wing are being bullies here. These are the same people that use hyperbolic language every day. These are the people who claimed that our President assists terrorists and was one himself, that he's an Islamic Kenyan sleeper agent who hates America, that he's destroying the nation with his godless socialism, that he's a fascist fostering a cult of personality so he can end the American Republic forever.
If URI buckles to the demands of these hypocrites it will be a blow against intellectual freedom that will reverberate across the United States; and I do not believe I am being hyperbolic here. No academic's opinions are safe, regardless of whether they're left, right, or center. It will prove to the right wing that intimidation works, that no use of hyperbole that the right can portray as offensive anywhere should be protected speech. And tactics that work are often copied. The left will push back in the exact same manner, and then it will be a battle over who can collect more heads.
Universities and colleges need to be centers of academic freedom regardless of political belief, if only because we are all enriched when they can have debates that political discourse is too soundbite-based to have. It's a near-sighted and hypocritical game the right is playing. And they should be condemned for playing it.
The Right Needs A Head On A Stick; Erik Loomis' Will Do

,