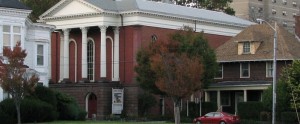 Sally Gabb connects the profound and mundane. More than simple opposites, Gabb asks us to consider the spaces in between.
Do I usually look at snow in a spiritual way? Of course not. When snow arrives I have a variety of emotions: it will be pretty, but it means winter is really here. Snow will be a monstrous pain in the you know what to get out of the driveway, to get to work. Winter means cold and darkness, so while snow can be lovely, after the first experience each year I say – that's enough!
Of course, like spirituality, we all experience weather differently. For the child it means snow men and snow angels. For the skier, snow is a blessing – it means the potential for enjoyment outdoors. For the gardener and the farmer, snow provides a protective cover for plants, and a source of much needed moisture. But all of us in New England have a relationship to snow.
We might ask, why are sunshine, light and warmth positive metaphors, including those we use in our spiritual lives? Science tells us that light – our source the sun – provides our world with energy needed to sustain life. Most of us see light as a positive force, and all spiritual traditions refer to light – to enlightenment. Because we constantly experience weather – dark and light, cold and warm, storm and calm – it is inevitable that we will create metaphors for our emotional and spiritual lives.
Actually, while I have just talked about weather conditions as opposites, weather can enable us to move away from these opposing dualities. We talk of days that are partly cloudy – a transition from sun to storm. We all relate to sunrise and dusk –the transition times between dark and light. We know that weather temperature doesn't move directly from warm to cold, but has a period of change.
There are spiritual traditions that emphasize dualities: heaven and hell, good and evil… we prefer to see a more complex picture that reflects the complicated nature of our relationship. This non – dualistic approach was a major aspect of transcendentalism embraced by Emerson and Thoreau.
See the unity of spiritual experience across all faiths. See not the day versus night, storm versus calm, but the unifying experience of being alive…