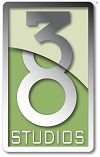 Rhode Island's politics are often pretty messy. But with the 38 Studios bonds, they party lines are crystal-clear. There's a pro-default party and there's an anti-default party.
I'm am clearly on the anti-default party. I think it tends to be a more coherent; it's solely about protecting Rhode Island's credit rating. There's a lot of bull about "protecting bondholders" and backing Wall Street, but I think the anti-default party couldn't care less about protecting Wall Street wankers and are thinking that in the event we ever need to borrow again (which is a pretty common -and popular- request of voters on Election Day), we should do so with the best interest rates possible.
The pro-default party is less coherent. My favorite argument so far is the belief in the kinda-smart investor, as proposed by Justin Katz:
What if the state of Rhode Island went out to sell general obligation bonds and set its own terms for the debt?  Maybe Moody's and S&P would call the bonds junk, but that would simply be a lie.  Backed by the full faith and credit of the state, with the express approval of the voters, the bonds would be as good and as safe a bet as if 38 Studios had never happened.

Are we to believe that the state couldn't find enough investors who are sufficiently savvy to identify how badly rated the bonds are and to ignore the agencies?
Here's the thing – the investors Katz has proposed are savvy enough to ignore the credit ratings of the bonds, yet not savvy enough to realize they stand to gain far more by getting the high-interest yield that junk bonds provide. Why buy these bonds when the interest could be much higher? I should walk my abuse of them for saying this, but the investors in the 38 Studios bonds were actually pretty smart. No matter what happens, they get their cash back. By the way, here's the 10 companies who hold 90% of the bonds.
The left-wing pro-defaulters are more about refusing to dance to the whims of the credit ratings agencies and Wall Street – though I think it also assumes Katz's magic investors as well. And while I think the impulse to defy Wall Street is admirable, we lack the economy, the population size, and the power to do so.
I've arrived at the same conclusion as Bob Plain, conservatives don't actually care what happens in a default. But this applies to all of RI's conservatives, Democrat and Republican. Either way a default plays out, it's a win for them. If there are no substantial penalties, then they were right. If they're wrong, then the inability of Rhode Island to effectively borrow achieves a long-standing goal for the "starve the beast" crowd. RI budgets couldn't rely on any borrowing. A greater share of the budget going to service on interest payments means less money spent on social services – which means drastic cuts to programs and government payrolls.
Pro-defaulters are fond of saying the anti-defaulters are kowtowing to Wall Street, but the kind of budget RI would have to implement across the state should there be a default would undoubtedly make conservatives and the credit ratings agencies leap for joy. We'd probably see a budget that did more and more to favor the rich while cutting assistance to the poor. And we only need to look at Greece or Spain for the types of austerity Wall Street would like to see imposed on us.
However, pro- and anti-default are not the only type of political parties we have here in Rhode Island. That's part of what makes 38 Studios so unique, it was a bipartisan screw-up. It was hatched by a Republican governor, a Republican businessman. It was enabled by a Democratic-led General Assembly. A Republican-led EDC signed off on it. And an independent administration failed to provide proper oversight.
The man who seems to have the cards in his hands right now is Speaker of the House Nicholas Mattiello. The question is how serious Mattiello is about his bipartisan budget. If Republicans follow House Minority leader Brian Newberry's old advice of using 38 Studios against Democrats in 2014, they'll have to vote against any budget containing service on the 38 Studios debt. Otherwise, they'll undercut the argument that Democrats' responsibility for 38 Studios has led to these straits. Right now they have a pretty decent narrative of "Democrats are in charge right now, so 38 Studios belongs to the Democrats." They vote for service, they lose the ability to say that.
Mattiello (and Newberry) also has to realize that 38 Studios is a really good argument against incumbents; especially any incumbent who voted for giving the EDC the money it used for the 38 Studios deal. At this point, incumbents have already weathered one campaign with 38 Studios looming over their heads, but a default would really be bad. The status quo of payment for 38 Studios is painful for the state, but bearable. Default would be a massive blow to Rhode Island. It might spur a large-scale primary challenge to Democratic candidates, and rally independent and Republican candidates for the general election.
Since even with that, it's likely Democrats will hang on to power, implementing a Wall Street-spurred austerity budget would shift more momentum to the Republicans. Regardless of the economic policies of the opposition party, voters tend to vote them in. I think a best-case scenario for Republicans would be ending the veto-proof majority of Democrats; given the strong partisan preference of RI voters for Democrats and the RI Republican Party's own ineffectiveness.  But with a Republican governor, that might well be enough to implement their policy preferences, especially if bolstered by support from the conservative faction of Democrats.
So defaulting on 38 Studios isn't just bad policy for the state; for the Democratic Party it's also bad politics. I'd hope the Democrats realize this, and take their lumps from 38 Studios.