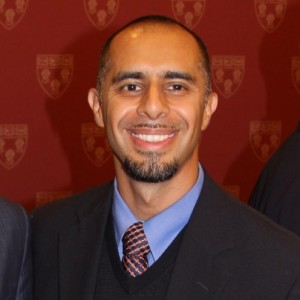 Rhode Island's recent decision to relocate the probation and parole office to downtown Providence — since set aside — has sparked controversy. Good. We in the city need to be publicly debating administrative choices like these to maintain a well-functioning democracy.
But I am greatly concerned that different sides of the debate are missing a critical point: We are all in this together. We are all one Providence, and that means that each of our residents — whether he or she owns a major business or is re-entering society from the criminal-justice system — is an equal stakeholder and each of his or her needs and interests must be reflected in government decisions.
Critics of this decision have done us a valuable service by pointing out several legitimate problems with the current relocation plan. In fact, I agree that the proposed downtown space may not be the best location for the probation and parole office. If the state is going to administer a public program, it should do so in the best interest of all of its constituents, including ex-offenders.
I believe the office should be located in a space that can most effectively connect parolees and probationers to the multiple services and supports they need, such as education, workforce development, health and housing services. I also agree that increased rental costs are a valid concern.
While the location's proximity to Kennedy Plaza would convenience many parolees and probationers who commute by bus, I have spoken to several who have expressed concerns about the challenges of downtown parking. For these reasons, I am unconvinced that the state's initial decision was the best possible answer.
Despite those concerns, I have been upset to hear strains of another argument made against the state's plan. It is an argument claiming that the mere presence of "those people" will damage our economy and threaten the safety of "legitimate" downtown-goers, despite assurances by the Providence, Pawtucket and Woonsocket police departments that they have never experienced increased problems around parole and probation offices.
Let me make this very clear: Parolees and probationers, who have committed themselves to rehabilitation and re-entry into society, have just as much right to be in downtown Providence as, say, the head of a bank. Segregation and inequality are the greatest challenges our society faces, and these problems are compounded every time we choose to exclude the most vulnerable among us — the very people we should be working to help and support.
As a lawyer at Rhode Island Legal Services, I represented many of "those people" in their efforts to avoid homelessness and obtain better living conditions. I know first-hand that many stereotypes we have of them are unfounded and that many people simply need a supportive hand to help them turn their lives around.
I believe that this controversy has offered us a great opportunity. Let us use this moment to come together, with opponents and supporters, to improve the way ex-offenders are reintegrated into society; to provide pathways to education and employment for those who seek them; and to treat the most vulnerable with the benevolence that only a great society can extend.
I have made the theme of my mayoral campaign "One Providence" because I believe with every fiber of my body that we can only be a great city with a thriving economy when every resident has an opportunity to participate and to have a voice in our shared community.
We need to listen to our business leaders and our successful entrepreneurs, who are doing so much to innovate and revitalize Rhode Island. But we need to listen just as carefully to our low-wage workers, our working families, our youth and students, our seniors, our small business owners, our homeowners and our renters and, yes, to our ex-offenders.
This is an opportunity to come together. We do not need further division. We are one community, One Providence, and the only way we can rise and succeed is if we rise and succeed together.
Jorge Elorza is a Democratic candidate for mayor of Providence.
This is an op-ed that originally ran in the Providence Journal.
Time for all to come together

,