Is Bishop Tobin now doing the same thing he accused Gina Raimondo of?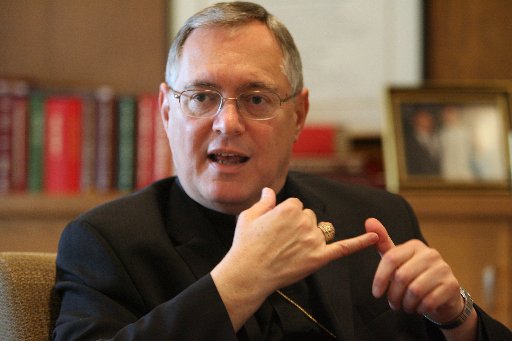 Bishop Tobin, despite a lengthy career of advocating against abortion and marriage equality, has said that in the event of a constitutional convention being held in Rhode Island, he didn't "think it would or should deal with cultural/moral/religious issues. These particular, discrete issues are better dealt with in the normal legislative process."
The Bishop's statement stands in stark contrast to his earlier statements regarding marriage equality, which he said should be placed on the ballot for a popular vote, "We will continue to oppose efforts to redefine the institution of marriage in Rhode Island… The citizens of Rhode Island have a right to vote on this crucial issue.''
One wonders if Bishop Tobin's backing off on the issue of abortion, as pertains to a ConCon, represents "an inexcusable lack of moral courage" and an abandonment of "teaching of the Church on the dignity of human life for the sake of self-serving political gain" as he recently said of Gina Raimondo when she announced her position on abortion.
Why would Tobin, so dedicated to changing the laws regarding abortion (and marriage equality) give up a potentially powerful tool that might help him accomplish his task? Does Tobin intend to go so far as to oppose any potential resolutions passed by a ConCon that sought to deal with "cultural/moral/religious" issues in a way the church favors? Can you imagine the Bishop taking a stand against an amendment limiting reproductive of LGBTQ rights if one were to make it through the ConCon?
I can't.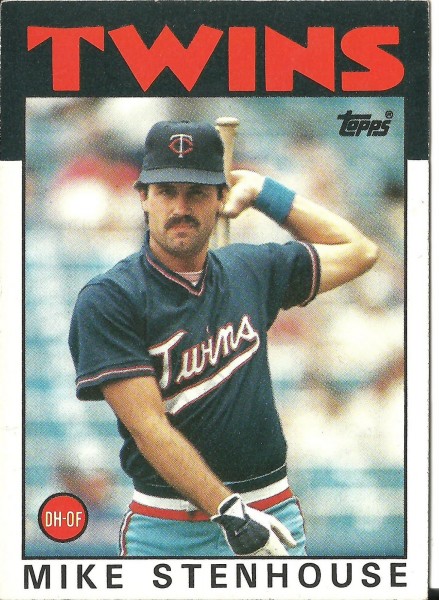 Meanwhile, Mike Stenhouse, of the Rhode Island Center for Freedom and Prosperity, a group devoted to crank economics, has pledged to not "support any amendment in a convention that would infringe on individual rights," despite a line in the Center's own report that said a ConCon could, "Resolve some thorny cultural issues – one way or another – through the mechanism that most clearly represents the will of the people." (page six)
Stenhouse's attack on Jim Vincent of the NAACP and Steve Brown of the ACLU for pointing out the actual words found in the Center's report rings false. Stenhouse maintains that, "Any honest reading of this section clearly shows that the Center was not taking a position on those topics. Nor is the Center aware that any pro convention organization has publicly suggested that social or cultural issues should be a convention topic."
So what does "resolve thorny cultural issues" mean to Stenhouse? It's hard to know, but Stenhouse defender Justin Katz, in a piece entitled, If not on the Ballot, Where? attacks Vincent and defends the Center's statement by saying, "Look, cultural issues have to be resolved." In other words, thorny cultural issues are up for discussion in a ConCon, no matter what Stenhouse says.
Maybe the Center should get its messaging straight.
Whereas Tobin serves the Catholic God, Stenhouse serves the God of the Free Market, whose invisible hand makes the rich richer by picking the pockets of the poor. Stenhouse pledges not to support any amendments that might infringe on individual rights, but the term "individual rights" does not equate to civil rights or human rights. The term "individual rights" is much narrower than that.
Individual rights are not group rights. Individual rights are not environmental rights. Under this narrow conception of rights, corporations are individuals, unions are not. The concept of individual rights is often advanced as a way of avoiding the obligations our rights impose on us. Under this view, everybody is responsible for their own rights, not the rights of others.
Human rights, on the other hand, are understood to be "interrelated, interdependent and indivisible" and to apply to "individuals or groups."  Stenhouse and the center are cautious to avoid terms like human rights and civil rights because these terms carry a moral, ethical and historical weight that is bigger and more expansive than the narrow limits the narcissistic, Objectivist term "individual rights" allow for.
Human rights are both rights and obligations. When we talk in terms of human rights, we call on the power of states to enforce and enhance those rights. Stenhouse and the Center prefer a world of limited government that is unconcerned with human rights and is concerned only with the narrow limits of individual rights. Civil rights legislation that forces bigoted shopkeepers to serve hated minorities are not allowed under this formulation.
Finally, it's easy for Bishop Tobin, Mike Stenhouse and the members of Renew RI to pinky swear that they will not go after what they call "thorny cultural issues" because they don't control all the forces in and out of Rhode Island that may involve themselves in the process. Further, their promise to not involve themselves in such issues are limited and conditional.
So it all comes down to this: Do you trust them?
Tobin, Stenhouse backpeddle on 'thorny cultural issues'

,