Fix the Debt is the preeminent group whose mission is to slash Social Security and Medicare.  Its founder,  Pete Peterson, is among the many finance elites who are are bankrolling Gina Raimondo's political career.  She hopes that you'll not discover this, or will divine some path by which to rationalize it away.
Prior to becoming the foremost proponent of the undermining of retirement security for American seniors, Peterson founded a private equity firm and was Treasury Secretary. He's now one of the 150 wealthiest Americans!
FTD ventured out into the Twitterverse this week, and received the greeting it deserves — an old fashioned trolling, in what's surely unusual fashion for a gentleman of such rarified standing.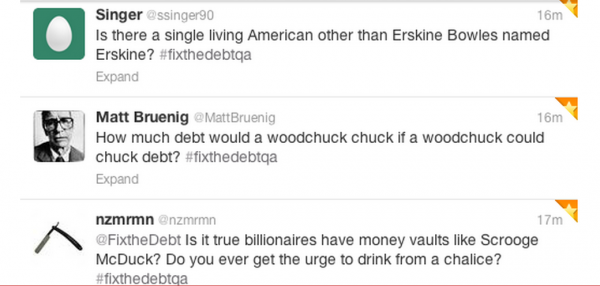 Tough day for Raimondo backer, Social Security slasher Pete Peterson

,