Dating back to March, RIFuture has taken the lead in exposing the troubling patterns of deceit and desperate political stunts by the Gemma campaign. But today's hateful homophobic comment by Gemma staffer Anthony Sionni, which compares David Cicilline to a convicted child molester, is a new low.
The RI Democratic Party's LGBTQ Caucus issued the following release:
RI Dems LGBTQ Caucus: Gemma Should Denounce Homophobic Innuendo
by Rhode Island Democratic Party on Monday, August 27, 2012 at 6:49pm ·
News Release issued Aug. 27, 2012

Rhode Island Democratic Party LGBTQ Caucus Chair Anthony DeRose, speaking on behalf of the caucus members, today issued the following in response to the comments by Gemma staffer Anthony Sionni and the subsequent statement issued by the Gemma campaign:

"We call on Mr. Gemma to strongly and publicly denounce this kind of hateful and homophobic innuendo. There is no question that the statement made by Anthony Sionni, a member of 'Team Gemma' is more than just 'inappropriate' it is despicable," said DeRose. "At a time when the economy, public safety and equality for all Rhode Islanders should be the true focus of the congressional campaign, Mr. Gemma and his staff have chosen to take the lower road of insults and personal attacks instead. This type of dirty politics has no place in Rhode Island or in the process of the American democracy."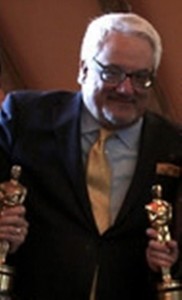 Sadly, this is not the first case of a Gemma staffer using such despicable homophobic innuendo. Charles Drago, who was paid $10,500 for political consulting services to Gemma in 2010 and continues to be one of Gemma's most vocal surrogates, has also referred to David Cicilline in a deplorable manner. Drago has had a longstanding grudge with Cicilline because he felt that Cicilline promised him a city job that never materialized.
Here is an excerpt from RIFuture dating back to 2009 from Drago describing why he holds a grudge against Cicilline. Note the homophobic innuendo right from the offset: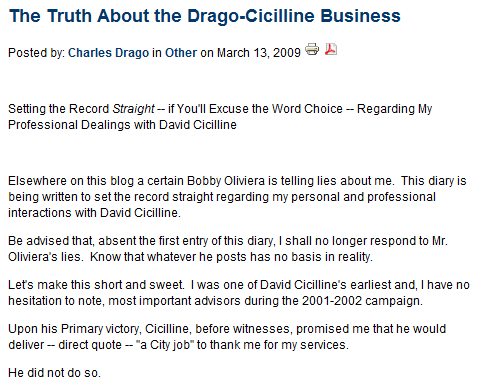 In the comments section of another RIFuture post from 2009, Drago makes another homophobic statement: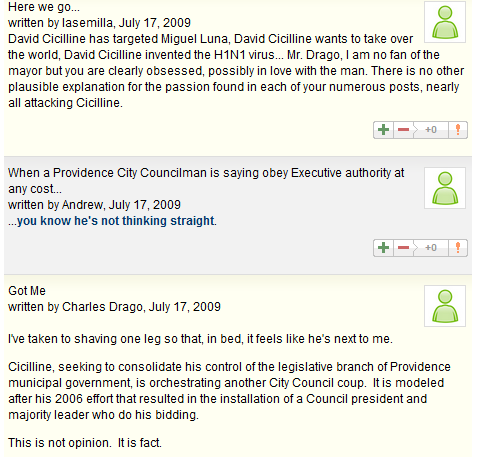 After refusing to stop making such hateful comments, Drago was subsequently banned from RIFuture.
It's also interesting to note that Drago worked on the 2002 Cicilline campaign that he is now claiming orchestrated massive voter fraud. Drago has made other outlandish claims, such as "[I]t is David Cicilline who, for a decade, has conducted a reign of terror in Hispanic communities." It is baffling that Anthony Gemma would hire someone like Drago to be one of his top advisers.
I hope that the mainstream media finally starts giving some serious scrutiny to Gemma's staffers and surrogates, many of whom have enormous credibility issues and take no issue with making nasty homophobic comments.
Update: Scott MacKay reports that a former Gemma staffer left the campaign due to homophobia.