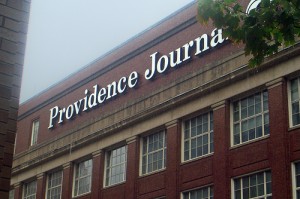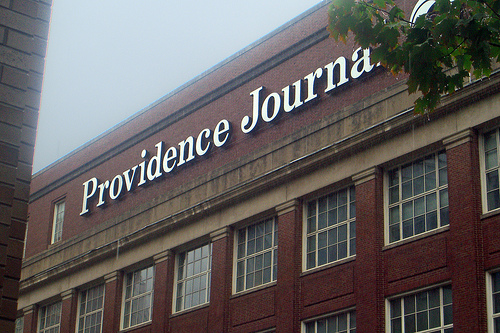 The possible sale of the Providence Journal is a perfect opportunity to examine what has often seemed to me to be about the lowest-hanging economic development fruit — that we continue to ignore.
Back in the misty dawn of time, also known as the 1980s, when Mario Cuomo was Governor of New York and liberals weren't afraid to support good policy just because it was a good idea, the Empire State Development Corporation established an office of employee buyouts. They realized that it's hundreds of times easier to keep a business going than to start a new one, and that sometimes the best buyers for a company are the people who already know how it works. The idea was to provide low-cost financing to groups of employees who wanted to keep a business going when the owners wanted to sell or retire.
The office existed for a few years, did good work retaining lots of small businesses, and then George Pataki was elected governor. That Republican had run against exactly the kind of economic intervention implied by the employee buyout program, and so the program was jeopardized. For a while, the office continued its existence by going underground. ESD directors renamed it the Office of Business Succession and had it offer more general succession planning, where employee buyouts were only one among the options. But the financing piece was difficult to implement under the new regime, and without that, it became little more than a referral service to business consultants. The program exists today as only a fond memory among elder ESD staff.
Employee-owned companies are an old idea, but a good one. The worker co-ops of Mondragon, in Basque Spain, were founded in the 1940s, and have been the centerpiece of a vigorous industrial economy ever since. Similar organizations existed over a hundred years before, in England and Scotland. These days, they are an important part of an industrial renaissance in parts of the midwest, where the idea appears to have caught on. Ohio State now runs a coop development center to provide technical assistance to establishing such businesses, and the University of Wisconsin has a Center for Cooperatives that does the same, plus research into the topic.
Years ago, I worked for a little while at just such a company. The Worcester Company, of Centerdale, was among Rhode Island's last textile companies. When the owner wanted to retire in the 1970s, rather than sell his factory to someone who would move production to North Carolina, he financed an employee buyout. About 400 people worked there, and every morning would file in to work through a door marked "Owners Entrance."  They had monthly business meetings where dozens of people would meet to hash out strategies and opportunities. They made mostly high-end woolens, and by exploiting a high-cost niche at the top of the market, were holding their own, paying all their employees decent wages and even turning a small profit.
Unfortunately, though the company made money, it was not enough to service the high-cost debt that was all they could find. With no help available within the state (or from the state), the company sold a 25% stake to British investors in exchange for a line of credit. After a few years, those investors saw higher returns available elsewhere and demanded to sell their share. The state stood by, offering nothing at all, while a profitable company, with 400 employees, was forced into liquidation, and now the rotting hulk of its factory sits at the heart of Centerdale.
We've lost a lot of manufacturing, but at least some other businesses have grown up. Every one of those existing businesses would be easier to keep than to replace, and lots of them are owned by people who are at least thinking of selling or retiring, if they are not actively doing so right now. Statistics are hard to come by, but it's relatively clear that less than a third of privately-owned businesses continue into a second generation, and many fewer than that pass into a third.
Paying some attention to these businesses would be easy and inexpensive. Creating a central marketplace for business owners who want to sell out would take very little effort, and reliably save a lot more jobs than investing in any startup could. In his short-lived run for Secretary of State, Ed Pacheco spoke about how that office—already in at least annual contact with all the corporations in the state—could readily assume such a role.
The business for sale that's in the news right now is the Providence Journal. Back when it was a family-owned affair, it might have been an excellent candidate for such an employee buyout. These days, after more than a decade of bumbling management and, well, rapine, by its Dallas owners, it's not quite so clear. (Especially since such a transaction usually requires an accommodating seller willing to wait while the pieces are assembled.)  The paper's value 15 years ago was in its staff and its circulation, and both of those have been decimated by management.
Even so, at a small fraction of the size they used to be, the Journal has several times as many reporters as any other news organization in the state. The paper dominates the local news scene, still setting the agenda for the other media in the state. Many tens of thousands of people see it every day. There is important value there, and it seems conceivable that some non-profit form of ownership — maybe even a co-op — would be a useful way to preserve the paper, and its role in shining bright light on matters others try to keep hidden.
It's doubtful that it would be a good idea for the state government itself to get involved in preserving a newspaper that needs to retain its independence in order to be a trusted voice. But our community does clearly have an interest in an informed public, and finding a way forward to keep the Journal ownership local and responsible should be at the top of the agenda for everyone concerned about the future of our state.
Turning the ProJo into an employee-owned co-op

,