There's no deficit of copy dedicated to how Twitter is changing politics, such as this New York Times story from Sunday about how the micro-blogging social network platform has spawned "a revolution of sorts" in Saudi Arabia.
Twitter helped me to point out to WPRO morning host Andrew Gobeil that he neglected to mention the poll he was interviewing Barry Hinckley about was performed by a partisan pollster. Gobeil, to his credit, took ownership of the oversight and, I'm assuming, corrected it on the air. Here's a small sample from our exchange (for the whole conversation, click here):
@andrewgobeil How come you didn't mention that it was a partisan poll? Or did you and I missed it?

— Bob Plain (@bobplain) October 23, 2012

Good morning, @bobplainNo, didn't mention it, which was my bad. I suppose I'm doing well today: critics from the right -AND- left!

— Andrew C Gobeil (@andrewgobeil) October 23, 2012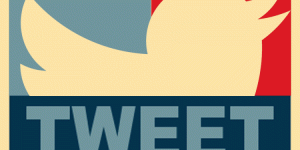 The left in Rhode Island should use Twitter more for this kind of stuff … spreading the progressive gospel, pointing out media bias, discrediting conservative spin, sharing news stories we think our important to the local debate, etc…
And here's another way progressives are using Twitter:
U.S. Congressman David Cicilline will host a Twitter Town Hall focused on issues important to younger voters. TODAY, at 5:30 PM, at the Mary Tefft White Cultural Center, Roger Williams University Library (1st Floor), 1 Old Ferry Road, Bristol, Rhode Island.  The Town Hall will take part during Cicilline's participation in the Roger Williams University Department of Politics and International Relations' Coffee and Politics series. Students attending the meeting will have the opportunity to ask Cicilline questions, and Rhode Islanders on Twitter can also use the hashtag #TalktoDavid to submit questions at any point before the event.  Cicilline will be available to press following the discussion.
His Twitter handle his @DavidCicilline.
Mine, in case you were wondering, is @bobplain … or you can follow @RIFuture to just get all of our posts (which you can do by following me, too)