In a touch of irony, two news stories came across my desk today that share a common trait, instances where the rich and well-to-do are trying to make the taxpayers fork out cash for what is not supposed to be a public problem. In fact, their issues are totally due to poor business decisions made by people who should have and did know better.
First was a letter co-signed by Pawtucket Mayor Don Grebien and PawSox chairman/owner Larry Lucchino. In half-repentant tones that would only be considered genuine by the naive or gullible, the two make the first thrust at what has been long-expected, namely, a taxpayer-subsidized "renovation" of McCoy Stadium that is totally unwarranted and undeserved, particularly considering that the building was just given a makeover some years ago. Invoking a baseless notion of "competitive advantages" given other teams in the minor leagues by "newer facilities", they are starting the opening round of a public fleecing.
If baseball players are so disadvantaged by sub-standard facilities, why are there so many players from Central and South America playing in the major leagues? Every year the boys of spring include among them a sizable number of talented players who grow up in poverty, played in sub-standard settings, and were successfully scouted by Americans with alluring promises of glory. Of course when they arrive on our shores, they discover that the minor leagues pay a pittance of a salary and that their fantasies of glory may indeed be just that, but such are the empty promises of men like Lucchino. That Mayor Grebien would play ball with such a fleecing shows perhaps his constituents should think wisely about who gets their vote next November, particularly in light of how Lucchino is in the business of professional gentrification.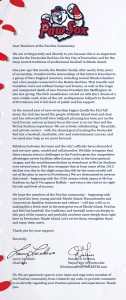 The other bit of news is equally laughable. It would seem that the Cardi Corporation and the Department of Transportation are in a bit of a public tiff over the deterioration of the 'I-Way' bridge that redirected traffic on Interstate 195 several years ago. After a car crashed into a guard rail several years ago, it was revealed that the structure failed to meet Federal Highway Administration requirements. Cardi is now expecting the state (read: taxpayers) to reimburse them for the construction of a new guardrail.
As irony would have it, I have had a source for some years who was intimately involved in the construction of the highway as a unionized construction worker and inspector. This source indicated that, from start to finish, there was a host of corrupt practices to be seen in the creation of the structure, from the fabrication of the skeleton beams in out of state to the pouring of the cement. The I-Way, as is the case with almost every public construction project in Rhode Island, was a magnet for buffoonish corruption of every kind. When it was revealed several years ago that there was a state office operating in the upper floors of a gentleman's club, it was barely mentioned that the office was located in that venue because it was just adjacent to the I-Way and Cardi's offices on Allens Avenue. Cardi knew very well that they were cutting corners when they built that bridge and they did so anyway because of the bizarre inter-relations between the construction business, the asphalt/concrete industry, and various political and criminal families that have always had your transportation safety solely at heart.
This is a no-brainer. Larry Lucchino and the Cardi Corporation do not deserve any public monies. Lucchino made a bad business decision by getting into a seamy deal with the late James Skeffington, who thought his connections to the Democratic Party machine made this an automatic venture capitalist success. The Cardi Corporation should have just built their bridge properly. Meanwhile, as two corporate bodies with deep pockets come begging for a bail-out, Providence and the wider state is in a severe economic situation. Our schools are crumbling, the impoverished are left to beg, and the social safety net is a joke in comparison with the rest of the world.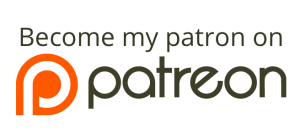 Two major rip-offs Rhode Islanders should not pay for

,