As Governor Gina Raimondo presented her budget to the General Assembly and the television viewers at home, she was being simultaneously protested by two groups. The first was a coalition of environmental groups opposed to her support for the expansion of fossil fuel infrastructure in Rhode Island, and the second was made up of undocumented workers and their allies, there to hold the Governor to her promise to make driver's licenses available to all.
The evening started with members of FANG (Fighting Against Natural Gas), BASE (Burrillville Against Spectra Expansion), Fossil Free Rhode Island and the Environmental Justice League of RI (EJLRI) coming together to protest the Governor's support for three fracked gas projects in Rhode Island: Invenergy's planned fracked gas power plant, the Clear River Energy Center, to be built in Burillville; Spectra Energy's planned expansion of pipelines and a compressor station in Burrillville; and National Grid's planned liquefaction plant at Field's Point in South Providence.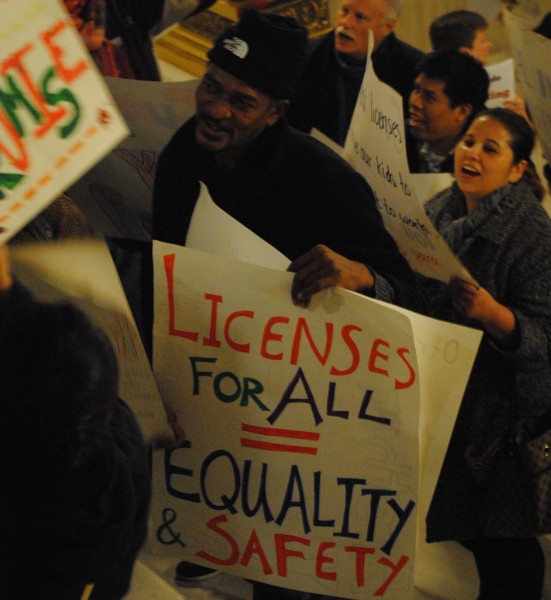 About five minutes before Senate President Teresa Paiva-Weed, as per tradition, lead Governor Raimondo to the House Chambers, English for Action, a group dedicated to improving the lives of immigrants and undocumented workers, entered the State House to stage their own protest. Candidate Raimondo had promised this group that she would issue an executive order, within her first year in office, allowing undocumented workers to get driver's licenses.
The Governor has broken this campaign promise.
The two groups lost no time in joining forces and ascended the stairs to the second floor chanting and marching. They were kept from approaching the entrance to the House Chambers by Capitol and State Police who formed a line in front of them. The protests were loud, but completely peaceful.
After the Governor entered the House Chambers to deliver her State of the State address, (successfully avoiding any contact with protesters) the two groups briefly separated before joining forces on opposite stairways in the main rotunda. Here they gave a series of short speeches explaining their positions and pledging to support each other's efforts.
As EJLRI's Jesus Holguin said to me afterwards, the two issues are actually more related than they might appear. The same forces that drive people from their home countries to seek work in the United States are working to keep the United States addicted to fossil fuels. During his address to the crowd, Nick Katkevich of FANG pointed out that English for Action is one of many groups that has signed onto FANG's letter opposing the power plant.
The two groups pledged to support each other's issues and future actions.
One thing that became abundantly clear is that the number of people who are willing to protest the Governor (and, as we saw yesterday, Senator Sheldon Whitehouse) is growing. Katkevich asked those present to join with FANG "everywhere the Governor goes" to call Raimondo out on her support for the power plant.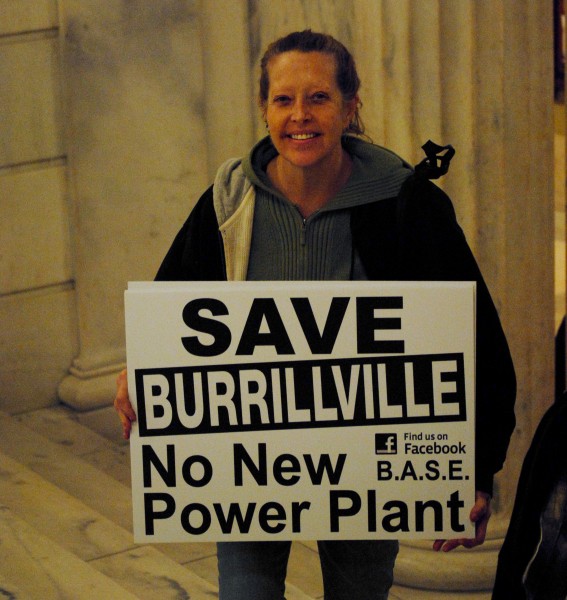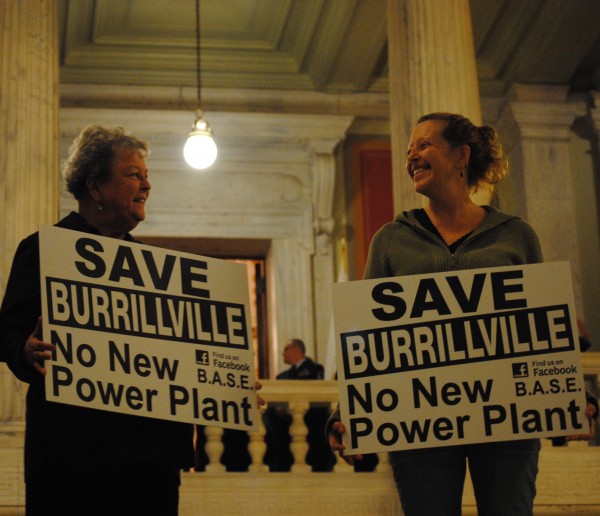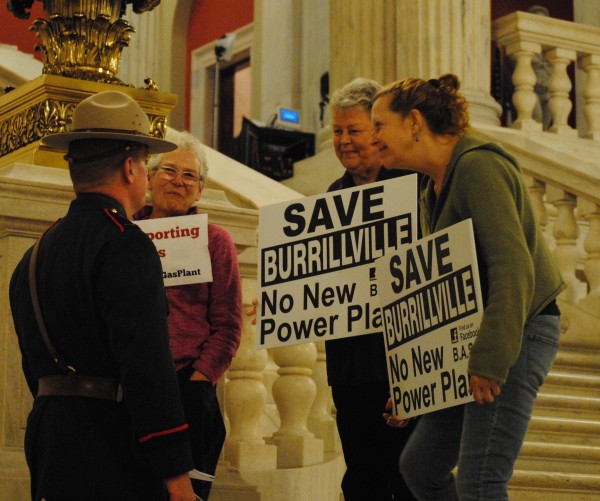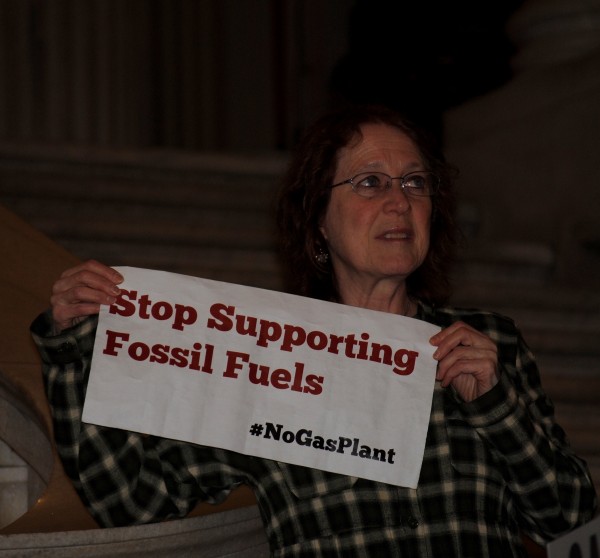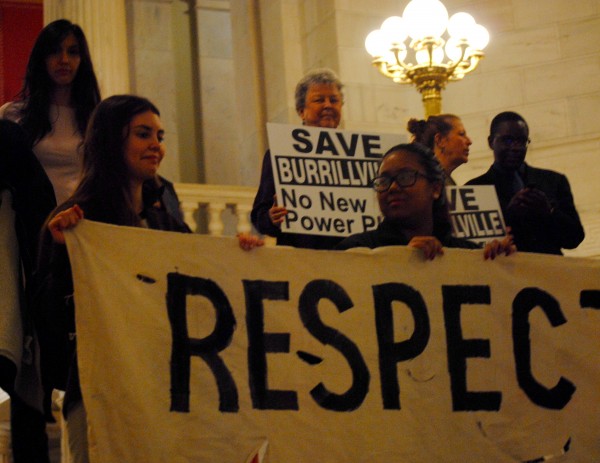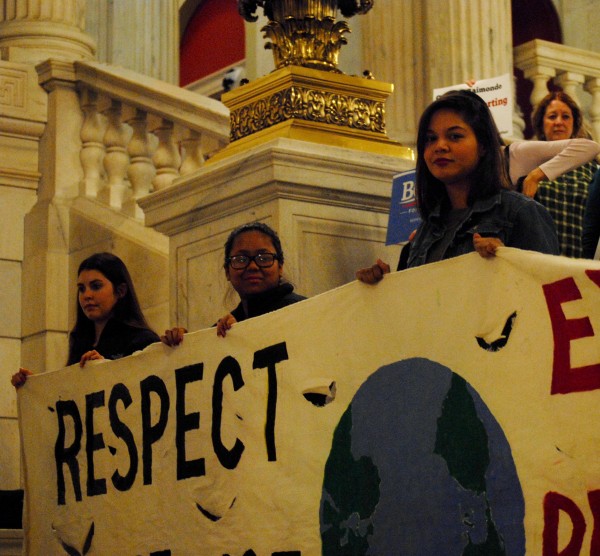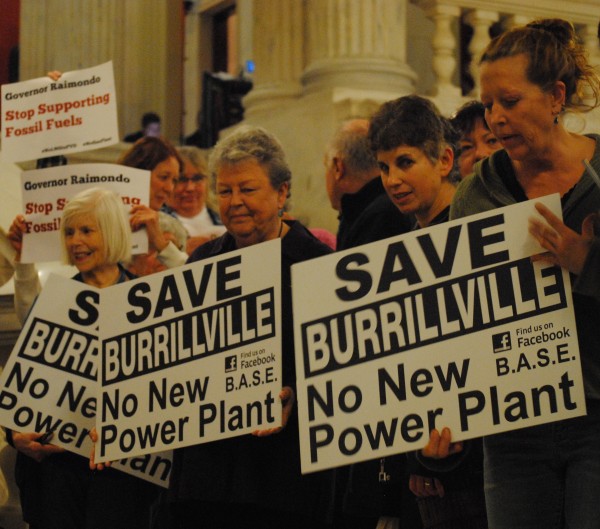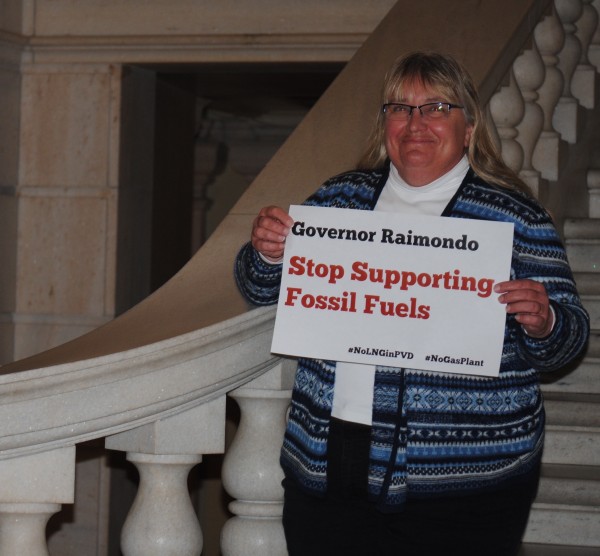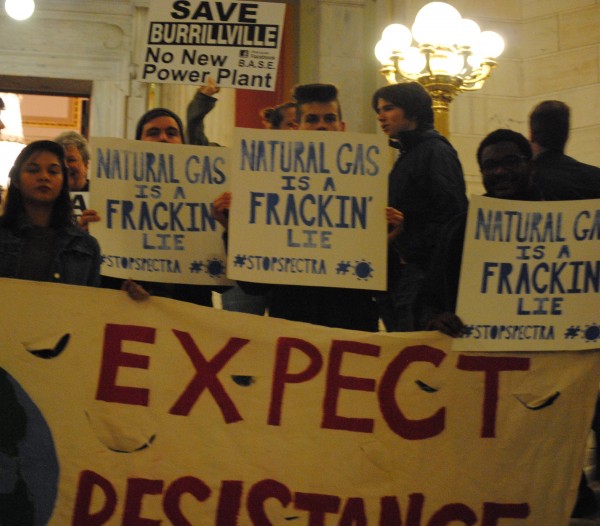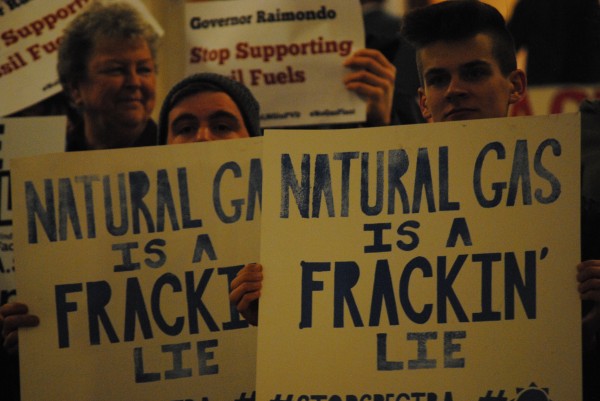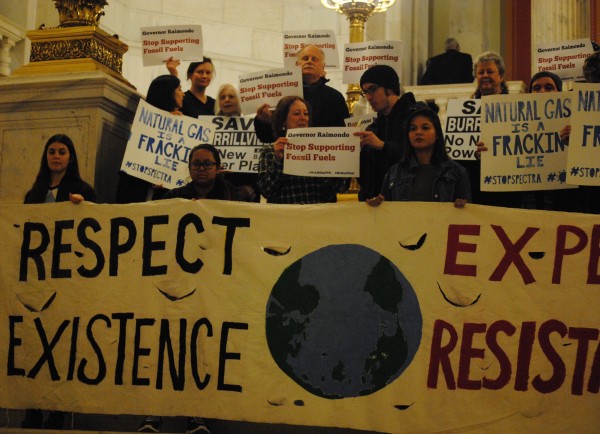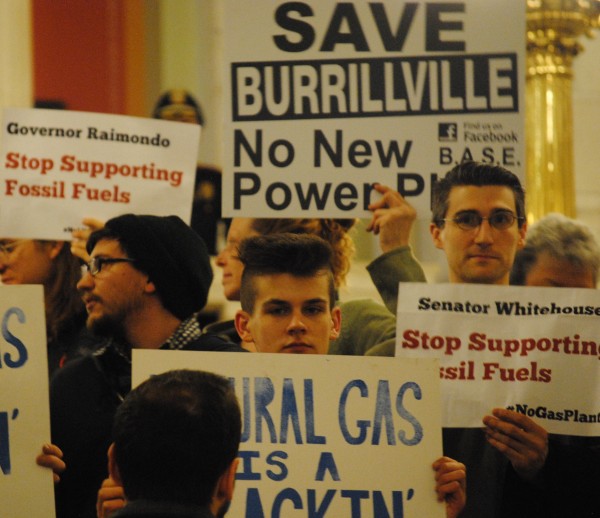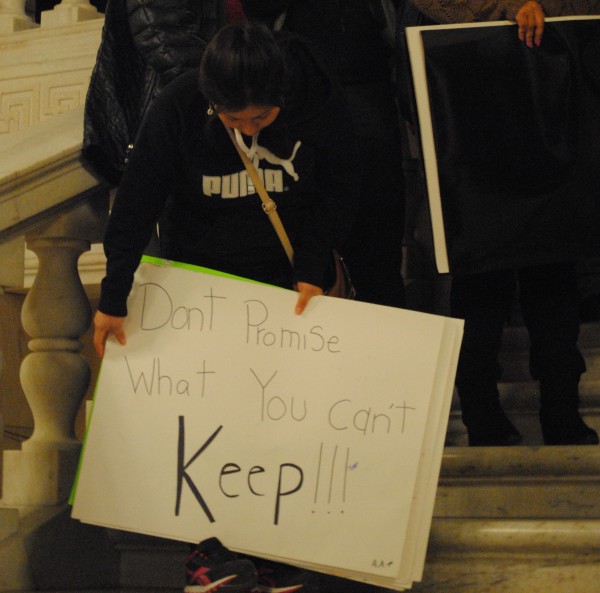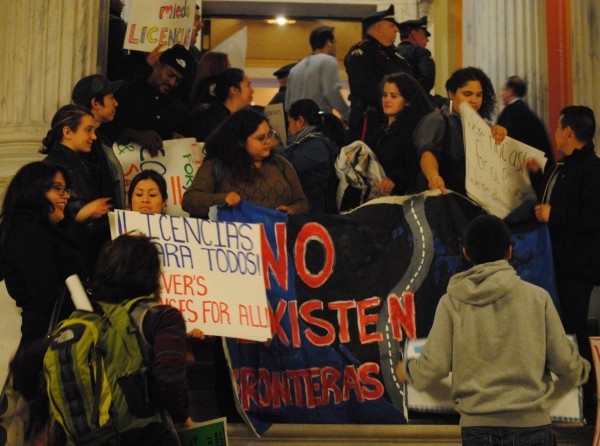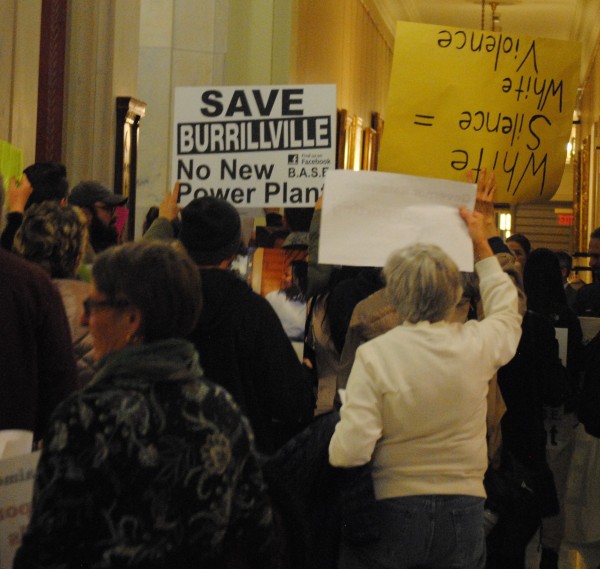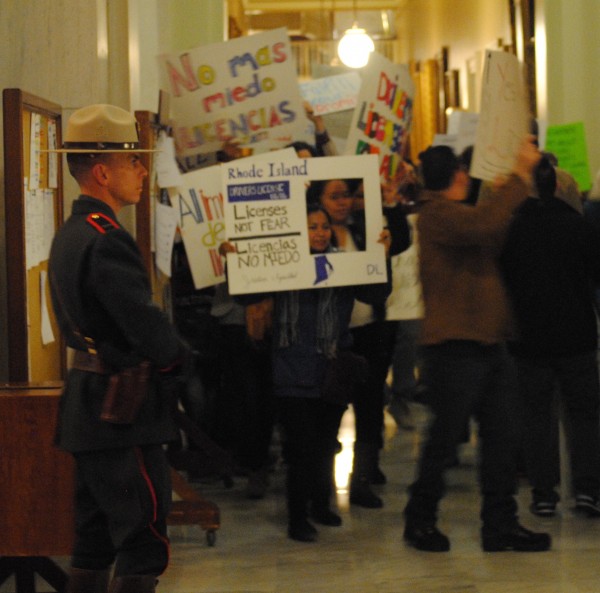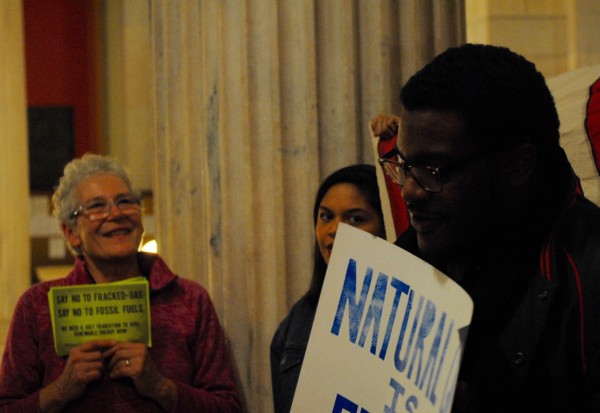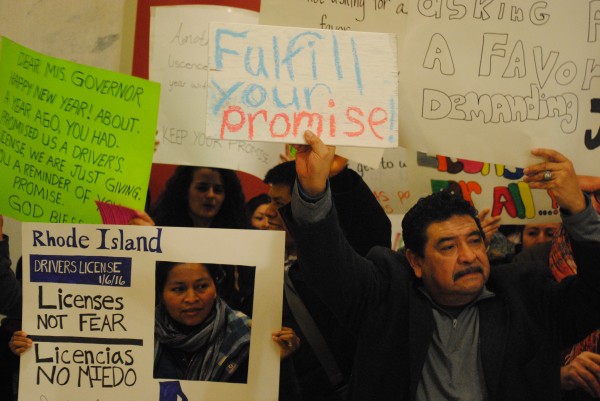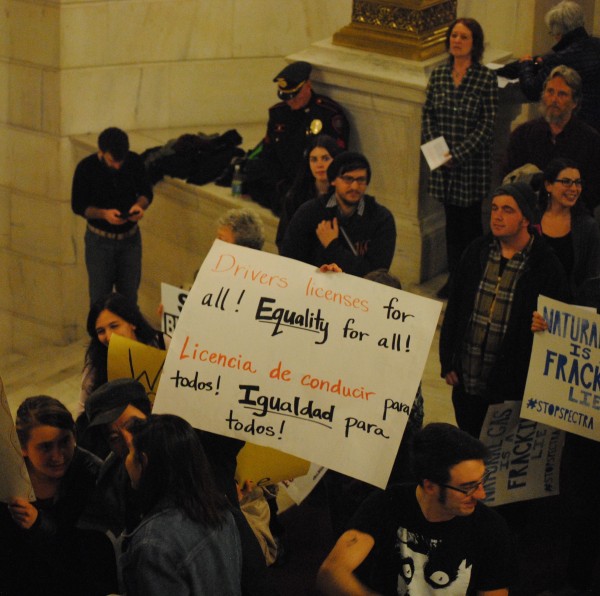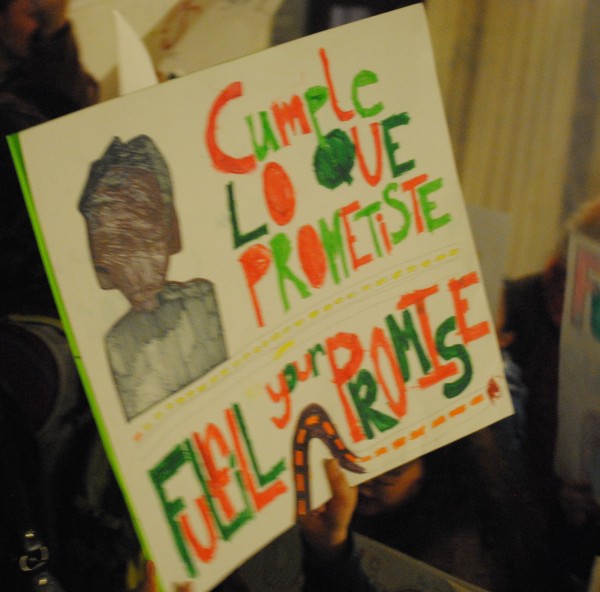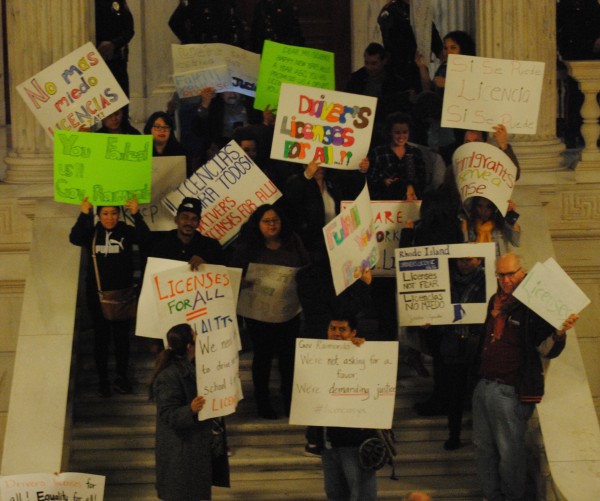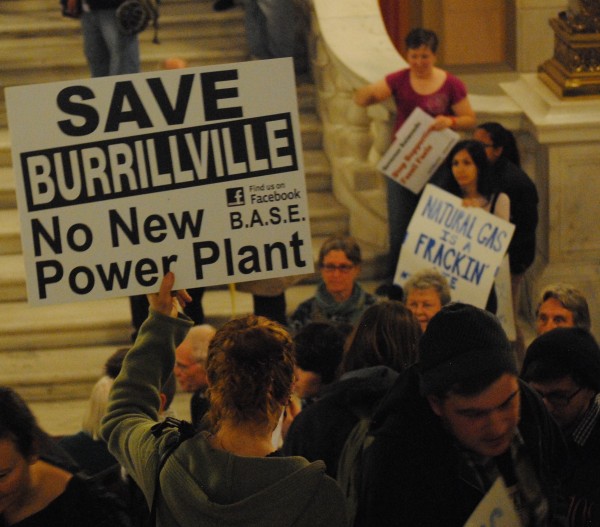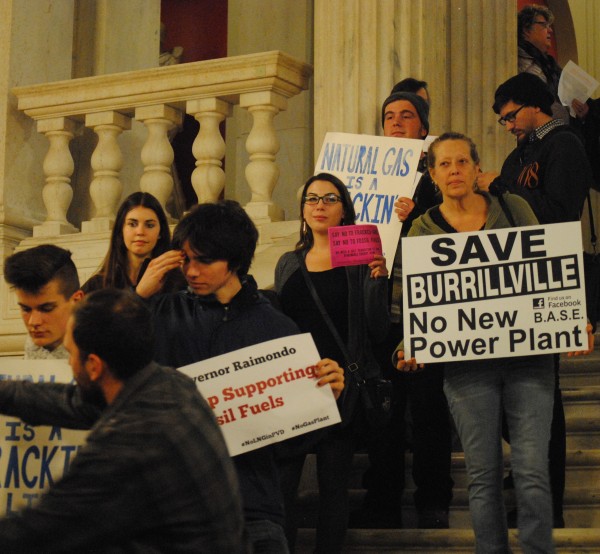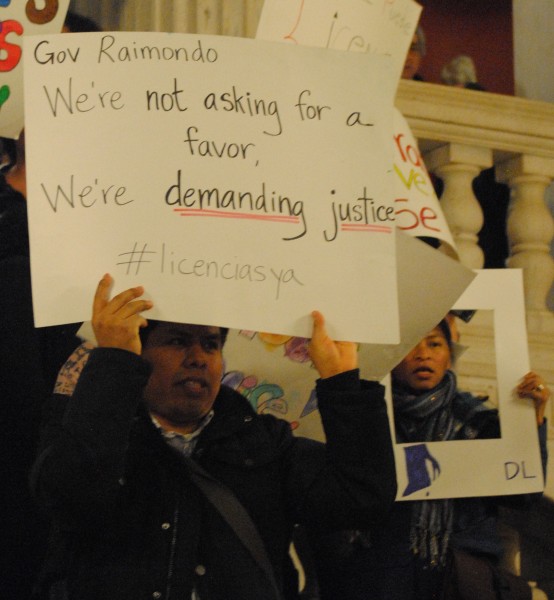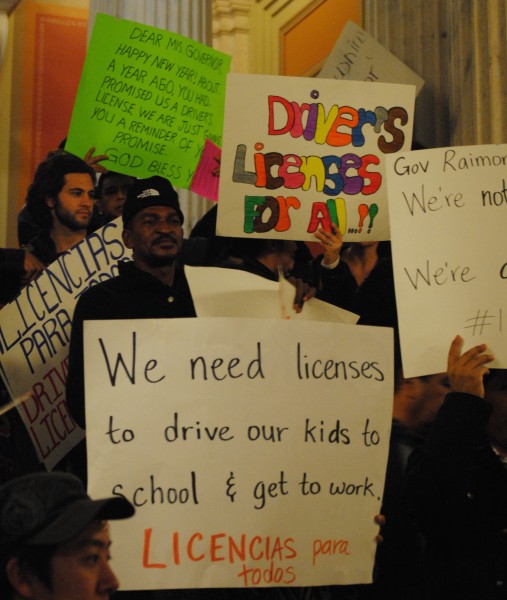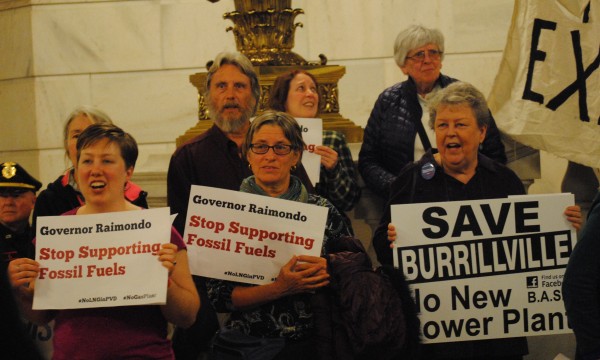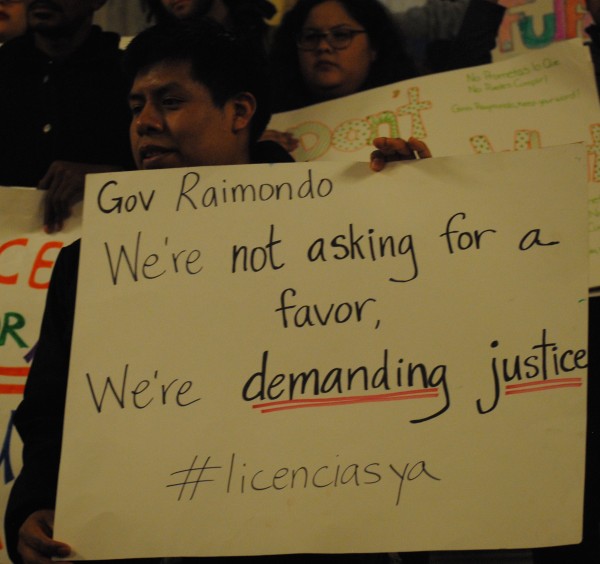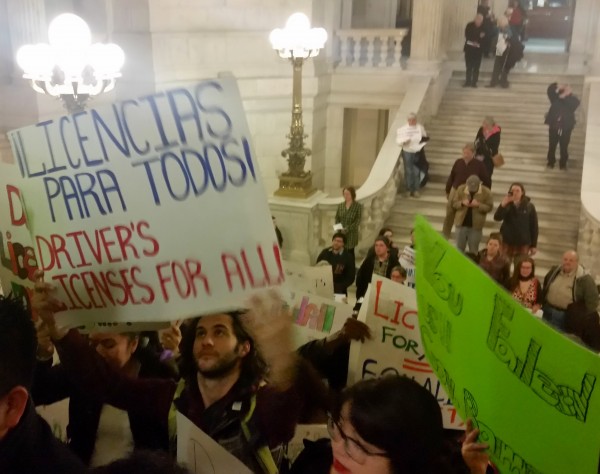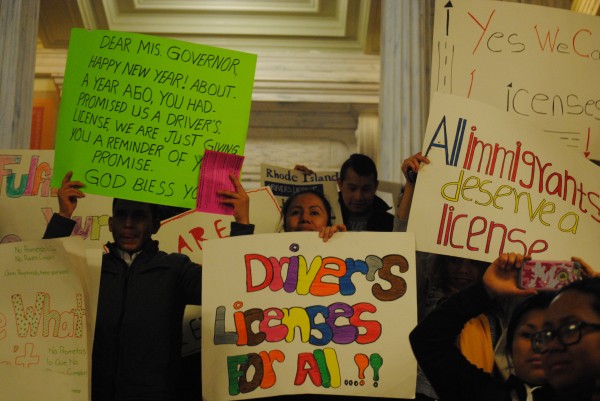 Two protests rock State House during Governor's budget address

,