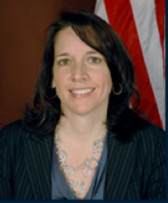 Here at RI Future, we give the Providence Journal editorial board no small amount of grief for their reasoning and positions. But we were very pleased to see them take a strong stance against Rep. Karen MacBeth's bill that will legislate mandatory ultrasounds for women who have decided to have an abortion.
"This approach is a very bad idea," they wrote in their editorial on the bill this morning. "Doctors and women should be able to make these often difficult decisions with a measure of privacy, and without the cumbersome imposition of the state dictating what should be said and done. Regulations should be based on the health of patients, as much as reasonably possible, rather than on trying to enforce particular religious or moral views of politicians."
We couldn't agree more.
As Paula Hodges of Planned Parenthood told us when we first broke this story: "Politicians forcing doctors to use an ultrasound for political – and not medical – reasons is the very definition of government intrusion. Rhode Island lawmakers should not be interfering with personal, private medical decisions that should be best left to women and families and their doctors."
The Projo points out, as we did last week, that doctors who don't comply would be subject to fines starting at $100,000 and go up to $250,000. This is a ridiculously large fine, considering there is no medical issue here – only a political one. I suspect the high dollar amount is more about State House politics than anything else in that they might be able to get a few votes be negotiating down the fine.
That said, given the lack of support in the legislature for reproductive rights it might not be all that hard to win over votes on this bill. Less than a third of the Democratically-controlled General Assembly is on record as being pro-choice.
To that end, local women need everyone to let their elected officials know how they feel about this issue that seems to be doing little more than distracting government from dealing with the stuff that is really plaguing our society.