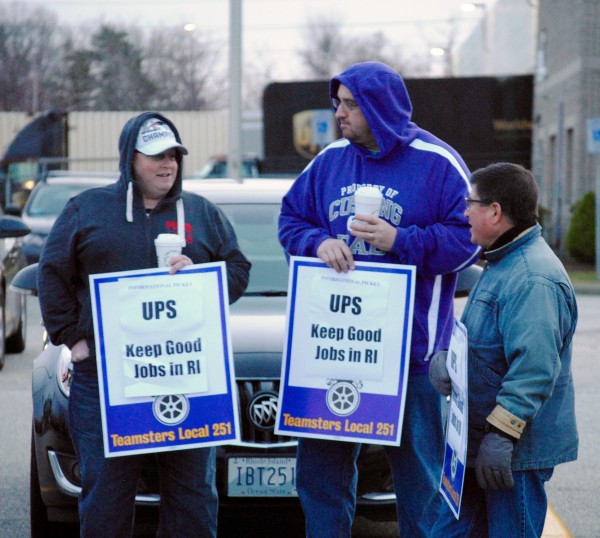 General Teamsters Local 251 held an informational picket outside UPS in Warwick during the shift change Monday morning to inform the public about the company's plan to move ten of the facility's highest paying jobs to their Worcester, MA facility. Matthew Taibi, secretary-general of Local 251 told me that the jobs under threat are long-haul trucking jobs.
Taibi was clear that this action was not a strike or a refusal to work. Workers want UPS to respect Rhode Island families and jobs, and they want to keep these good jobs in the state.
A request for a statement from Governor Gina Raimondo's office has so far gone unanswered. Four days ago the Governor said, in regard to the state's recent employment numbers, that, "we remain committed to growing our existing companies and attracting new businesses, and helping everyone make it in Rhode Island."
Helping to keep these jobs in Rhode Island would be a good start.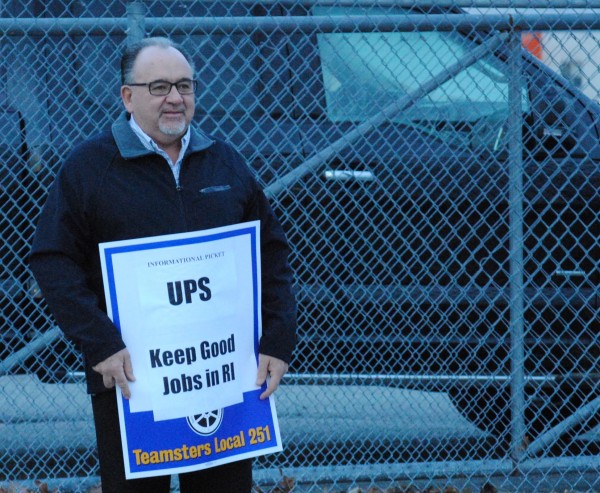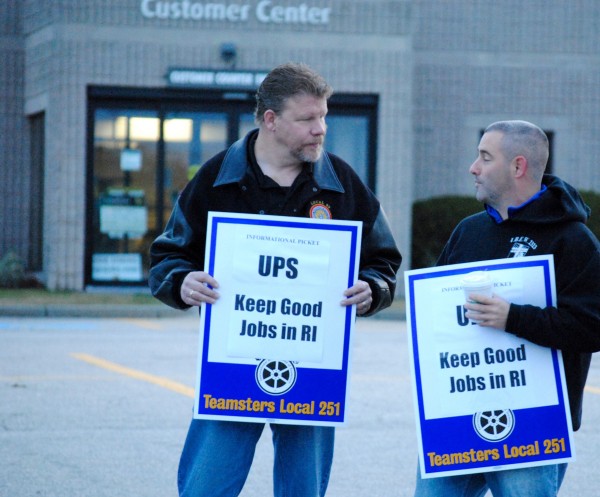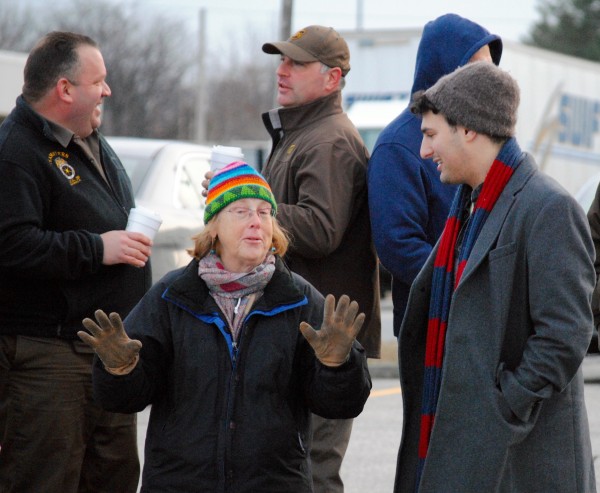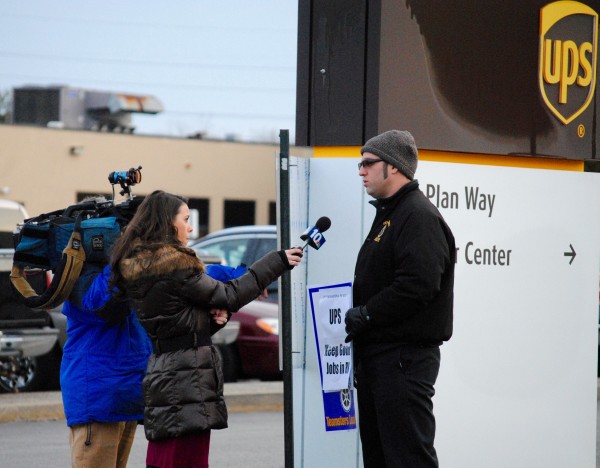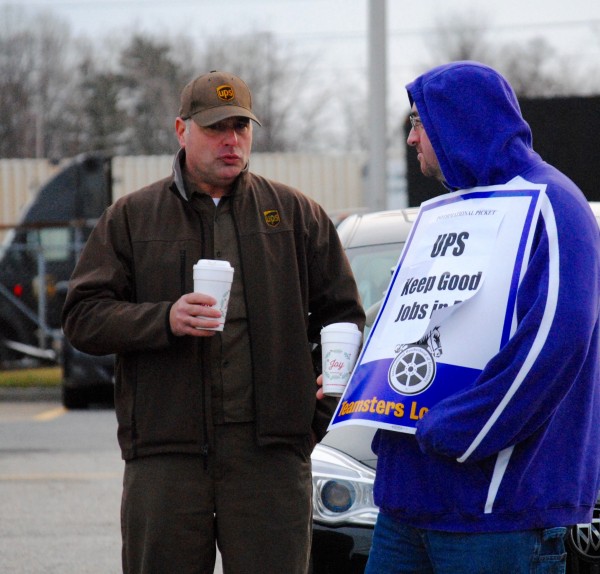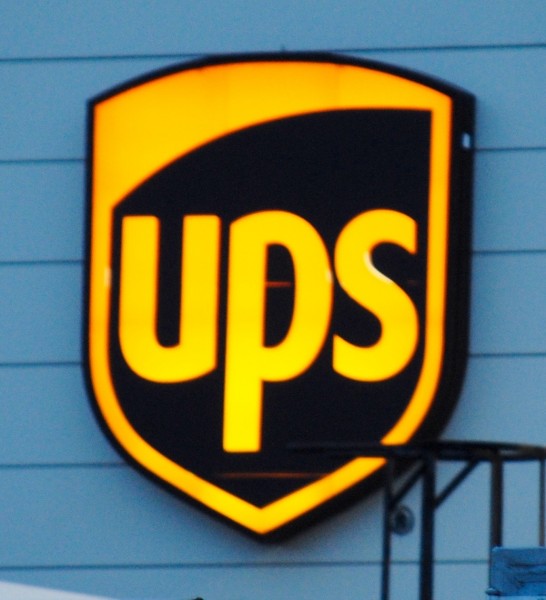 Union protests UPS plan to move 10 good jobs out of state

,