URI President Dr. David Dooley sat quietly as URI Part-Time Faculty United (URI PTFU) partnered with Rhode Island Jobs With Justice to carry signs and speak out at RI's higher education board meeting Wednesday night against low wages, a lack of job security and a hostile work environment.
PTFU Executive Director Patricia Maguire said negotiations between URI and the part-time faculty have been dragging on for over 2 1/2 years. Rather than bargain in a fair and open way, URI negotiators simply say "we have nothing to offer you."
Maguire said that her group has been reduced to "begging" for better wages and working conditions. "Any [school] president or the administration, that has received a substantial pay increase, did not have to walk around the university holding signs, asking for it. I'm not even sure they asked for it."
Kenneth Jolicouer, with 35 years teaching experience in higher education and a host of honors to  his credit, said that working conditions at URI have deteriorated markedly over the last few years.
"I had my part-time position taken away in September 2013, because according to administration, I worked too many hours," said Jolicouer, "15 hours in a staff position plus teaching two classes. This is a position I have held since 1992. As a result my URI pay has been cut by close to 50 percent."
During Jolicouer's entire 4 1/2 minutes of speaking, he was ignored by board member Dr. Jim Purcell, commissioner of postsecondary education, who simply messaged with his cellphone the entire time. It was only when Dorothy Donnelly, another educator with years of experience, demanded his attention that Purcell began to feign interest. At the 2m 15s point in the video below, Donnelly asks Purcell for his seat, which he graciously gave up.
"We have about 25 people here supporting us. About half of those are part-time faculty," said Donnelly, "That's no surprise. I'm even amazed that they're here. I thank them for their commitment and their courage, because they are all at will employees."
"We have been in contract negations for almost three years now," said Donnelly, "and we have not had contact negotiations since last December." Donnelly need that these meetings are known for their repeated delays and stalling tactics on the part of URI negotiators.
"Part-time faculty continue to be ignored, exploited and disrespected," said Patricia Maquire. URI doesn't believe in the value of the education they are selling, says Maguire. Devaluing the educators devalues the education.
Also speaking was Peter Nightingale, a member of the physics department at URI and Fossil Free RI, there to express solidarity with the PTFU. Nightingale took some time to speak about URI's lack of interest in divesting from fossil fuels.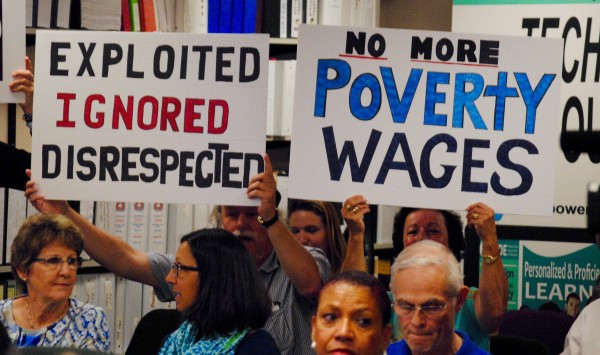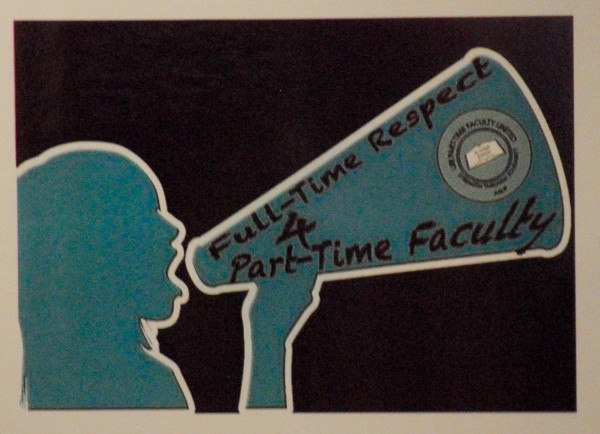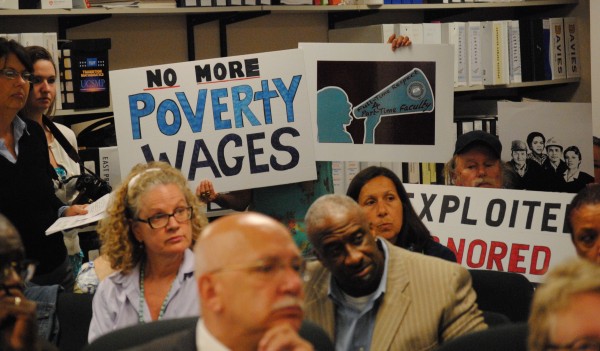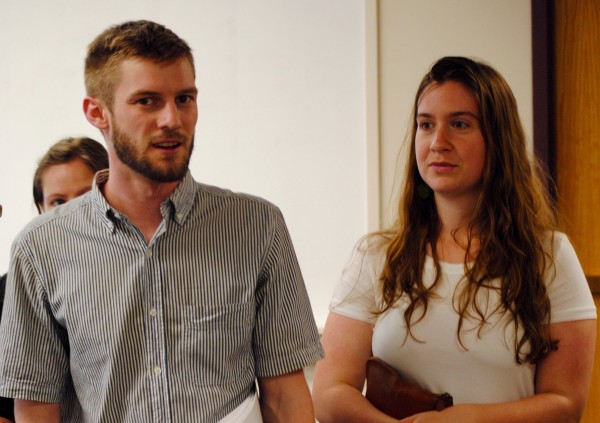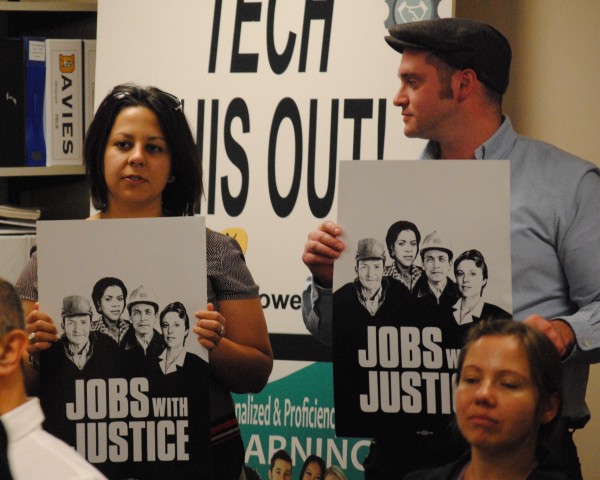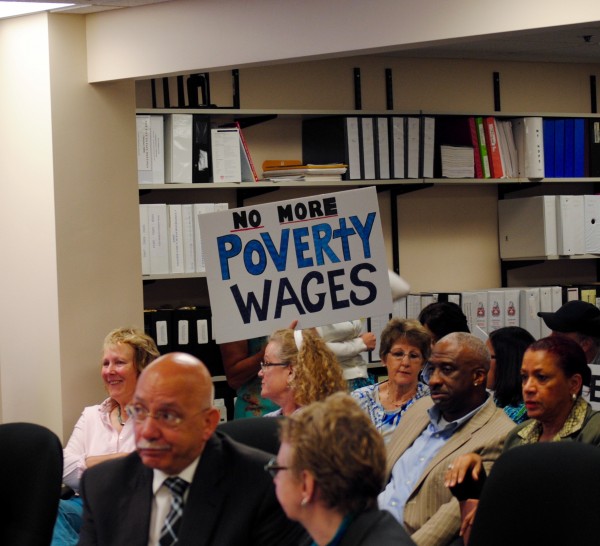 URI part-time faculty won't be 'ignored, exploited and disrespected'

,