Nearly three hundred workers representing over a dozen different unions, as well as family members, gathered outside the Verizon offices on Washington Street in Providence to rally in support of 900 IBEW 2323 members who are entering their second month of working without a contract. When the contract with Verizon expired on August 1st at midnight, 39,000 IBEW & CWA, from Massachusetts to Virginia, were affected.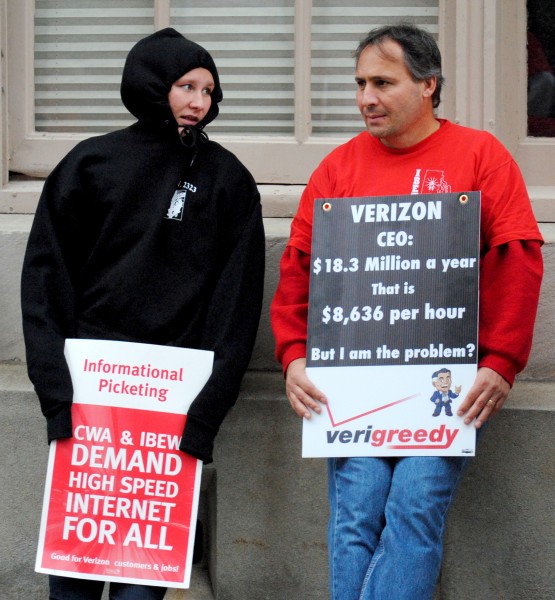 Even as Verizon demands cuts in job security, health care and retirement security, and even seeks to eliminate benefits for workers injured on the job or caring for a sick family member, the company "made over $18 billion in profits over the last 18 months–$1 billion per month–and paid its top executives $249 million over the last five years," according to a press release.
Meanwhile, here in Rhode Island, "many of our neighborhoods are suffering from neglected phone and internet services… Verizon has even refused to build their new high-speed internet lines, FiOS, in low income communities, communities of color, and rural areas, again claiming poverty as the reason they can't put people to work doing much needed repairs." Workers see these areas as growth opportunities for Verizon, and are eager to "string the lines."
After IBEW workers David Fontaine and Bill Dunn opened the event with "The Star Spangled Banner,' a steady stream of union officials and one state representative took the stage, promising to support workers in their bid to negotiate a fair contract. Over all their message was simple: Stay strong, organized labor has your back, and we can win this fight.
Below is the video of the speakers.
Dan Musard, IBEW 2323
Jim Riley, Secretary-Treasurer of Local 328
RI State Representative Ken Marshall
Chris Buffery, Asst Business Agent, IBEW 2323
Maureen Martin, AFL-CIO
Michael Sabitoni, Rhode Island Building and Construction Trades Council
Matt Taibi, Secretary-Treasurer of Teamsters Local 251
Frank Flynn, Rhode Island Federation of Teachers and Health Professionals
Paul MacDonald, Providence Central Labor Council
Michael Daley, IBEW 99
Mike Araujo, RI Jobs With Justice
Steve Murphy, Business Manager, IBEW 2323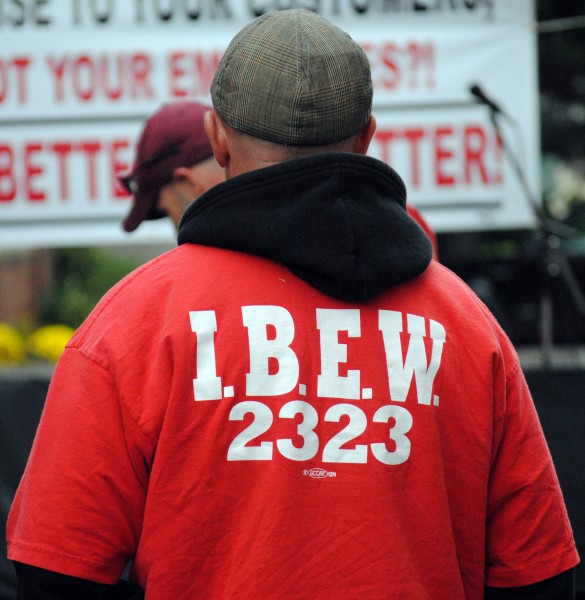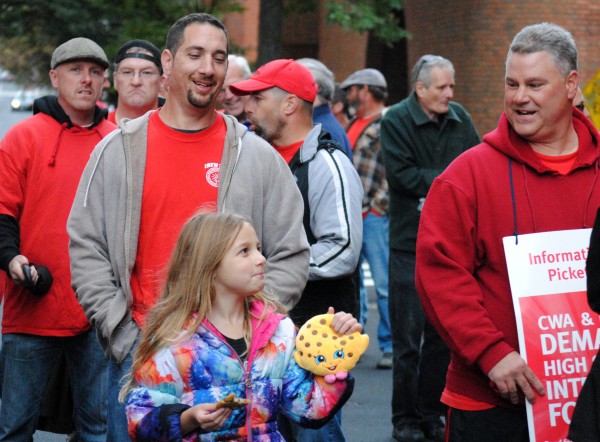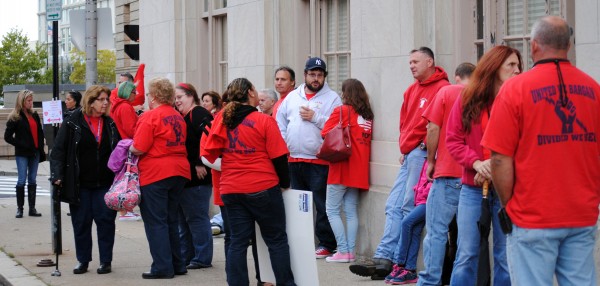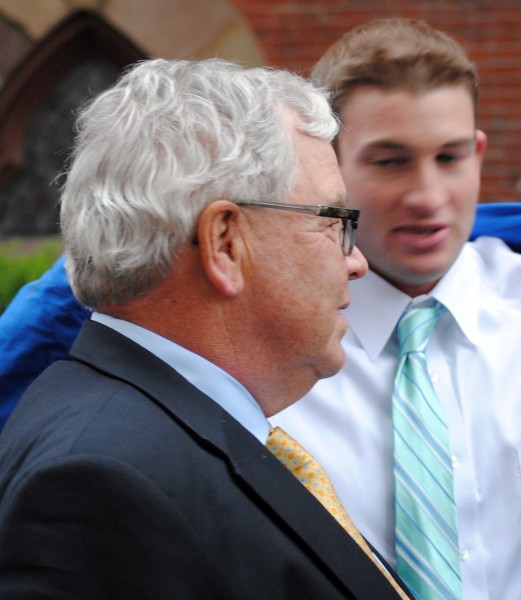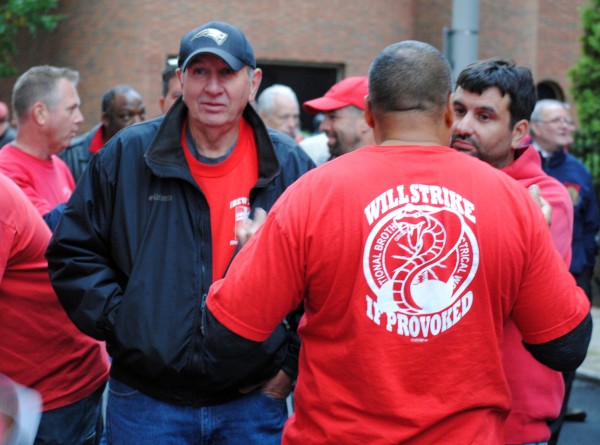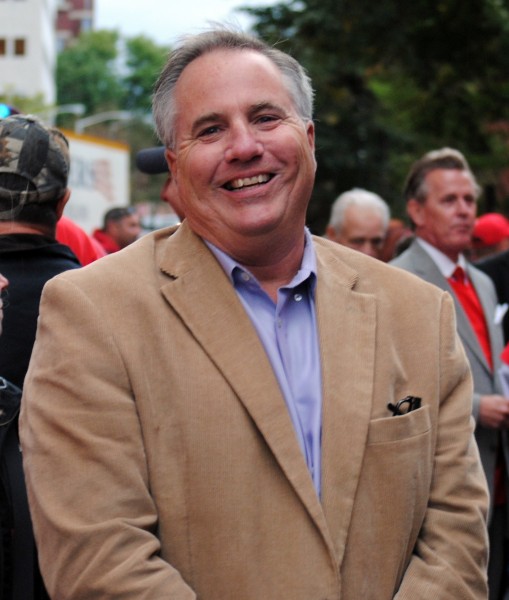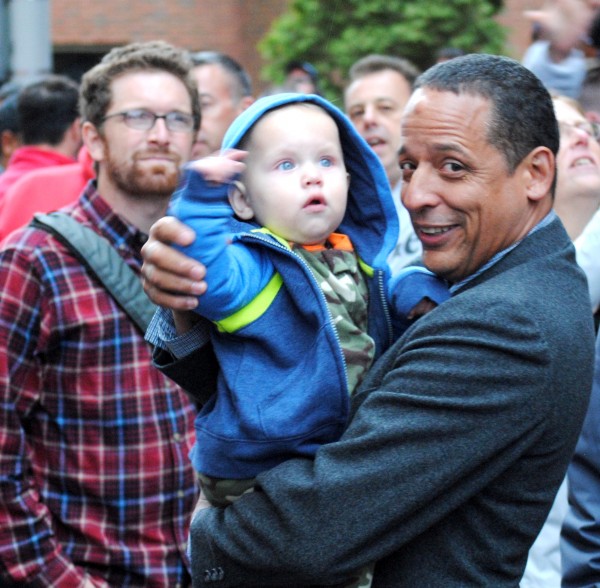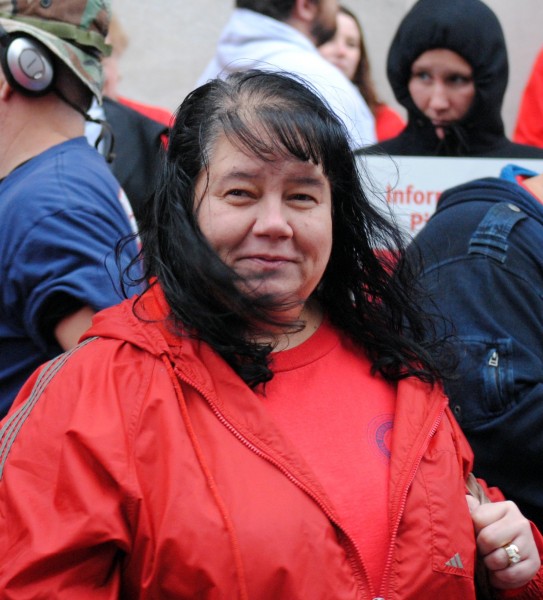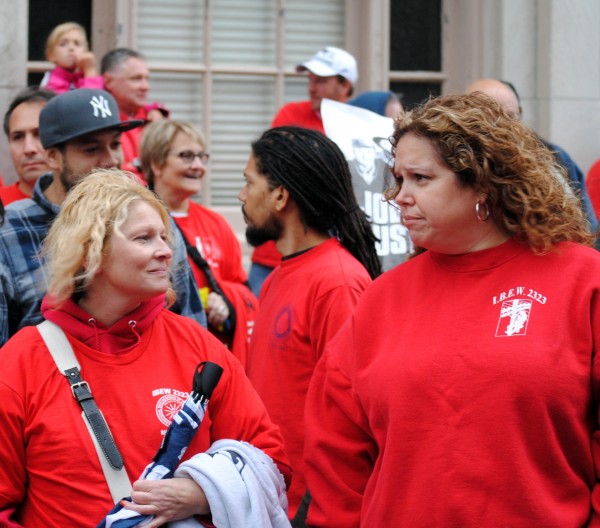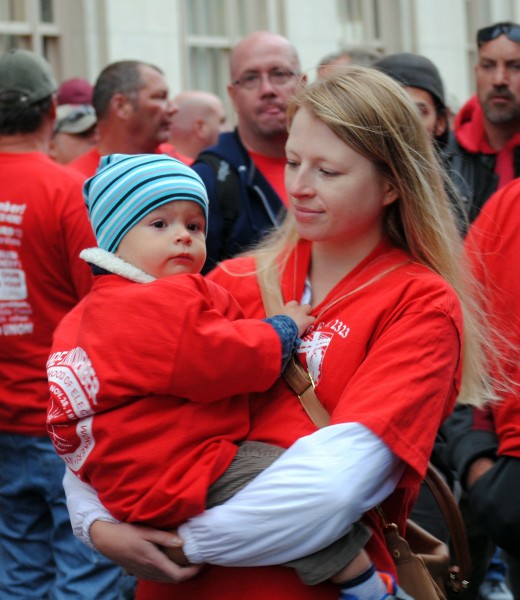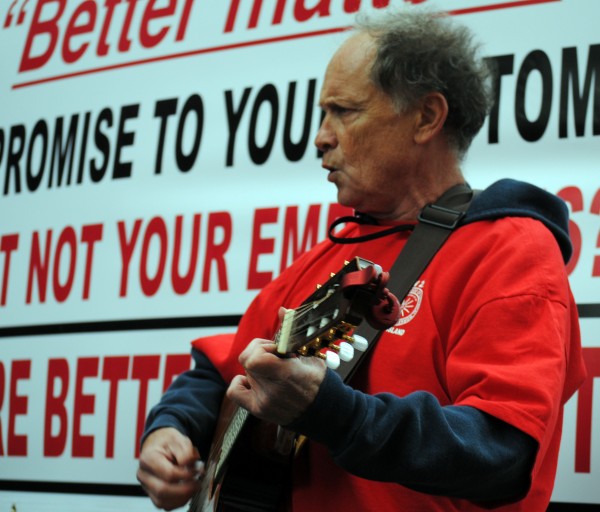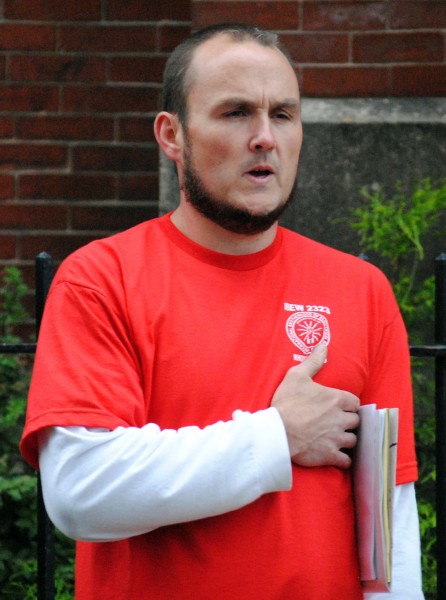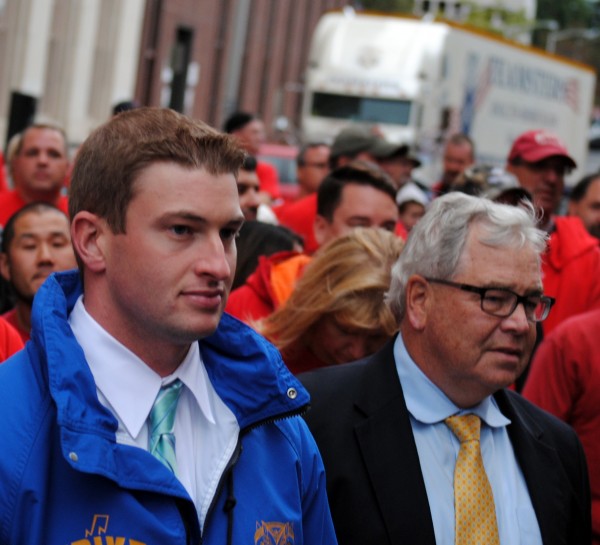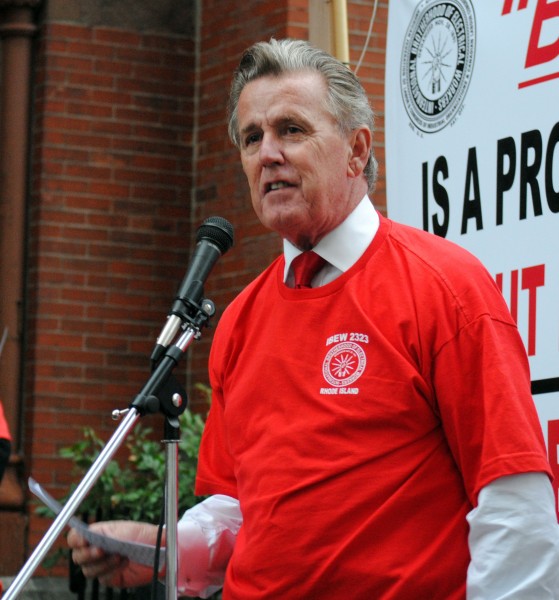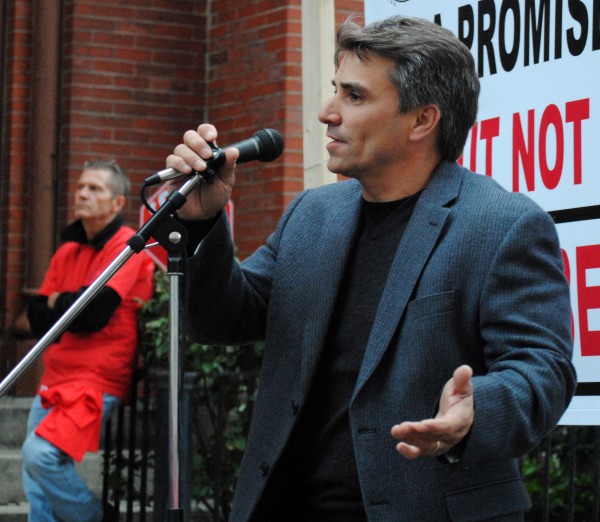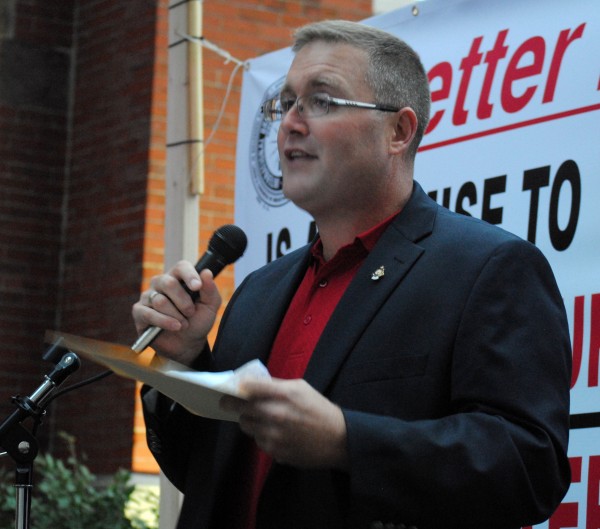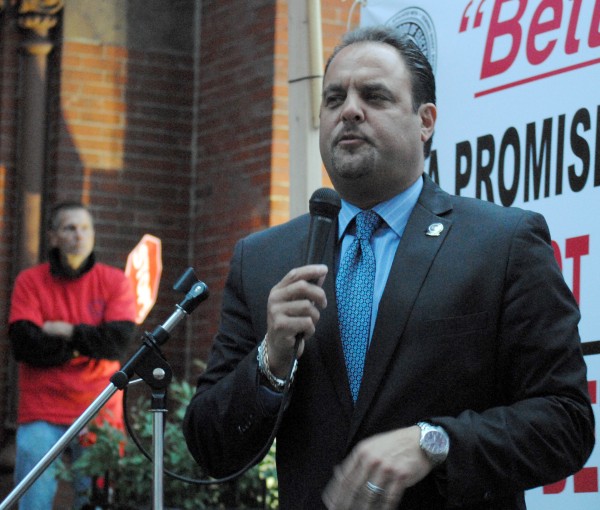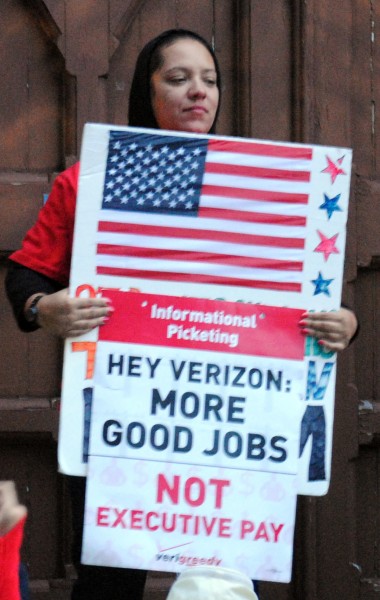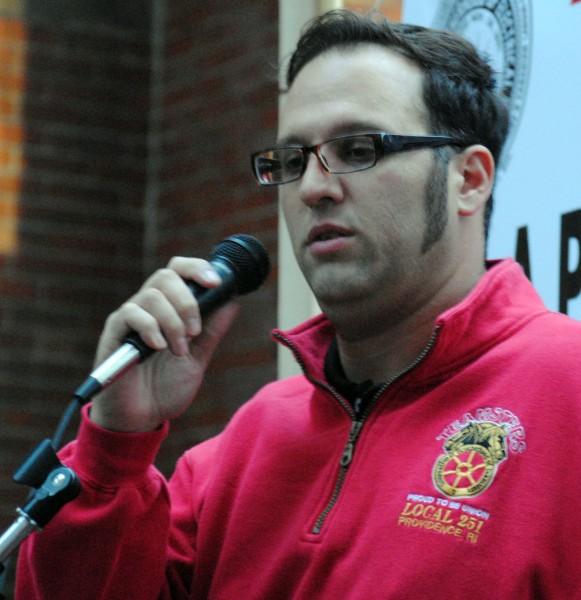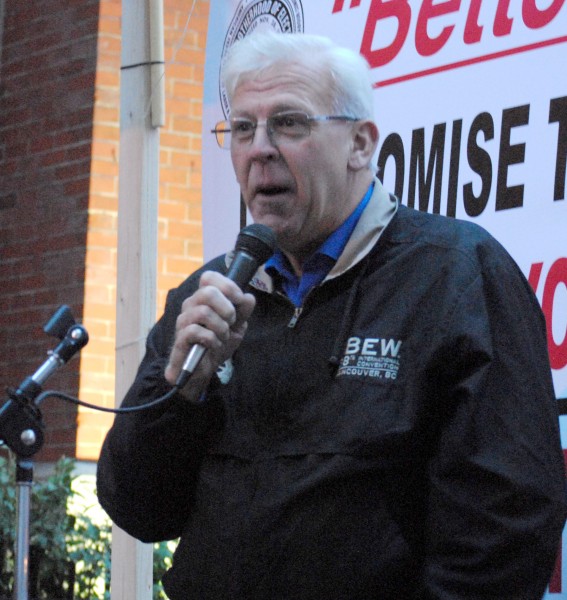 Verizon workers rally for a fair contract

,